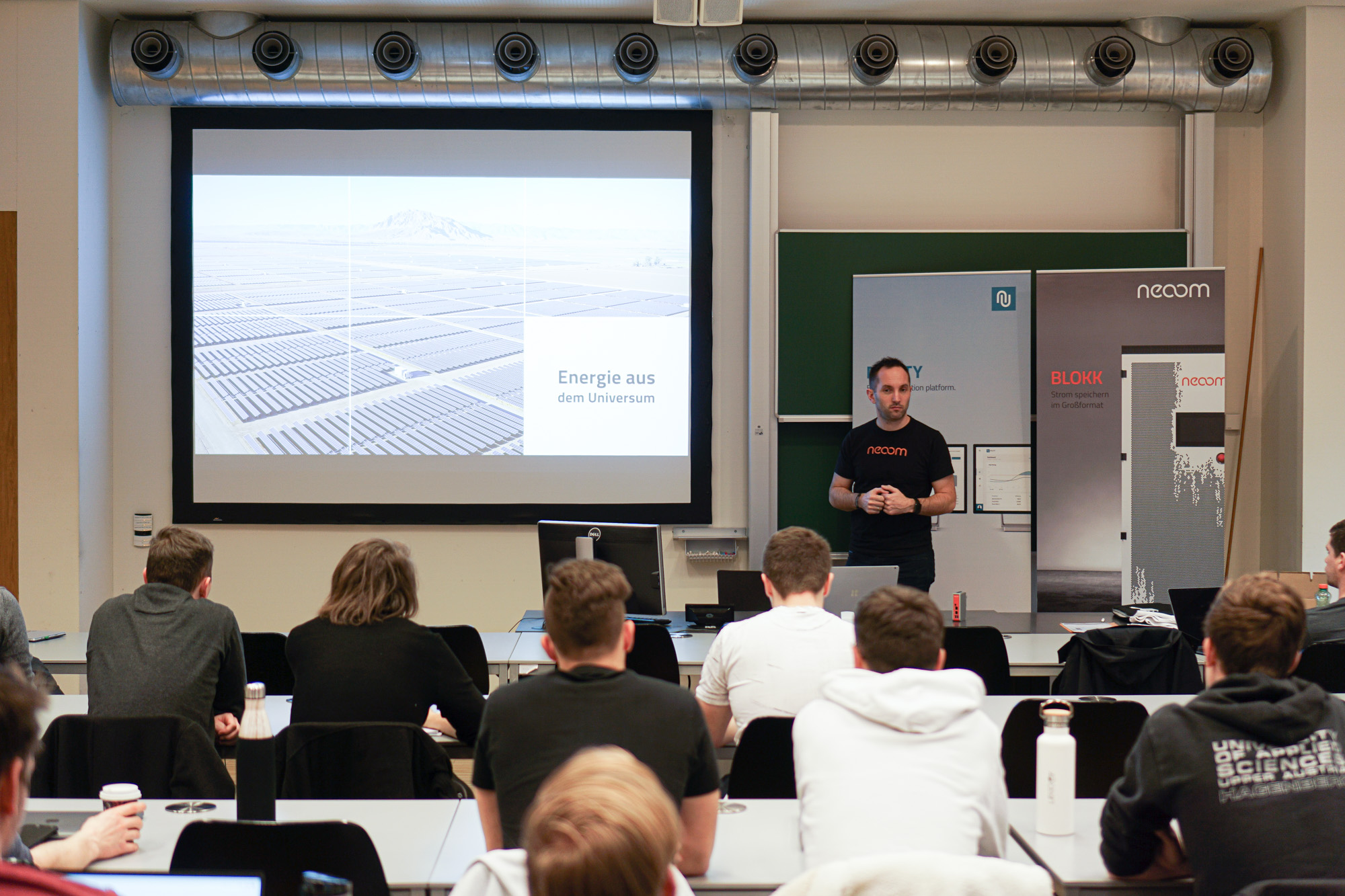 Sustainable, secure and affordable energy supply is one of the basic prerequisites for the functioning of our modern society. Be it the development of smart grids, the sustainable and energetic development of cities (smart cities), the increased introduction of resource-efficient technologies for energy generation and storage or the energetic optimisation of manufacturing processes. Software plays a central role in this energy transition.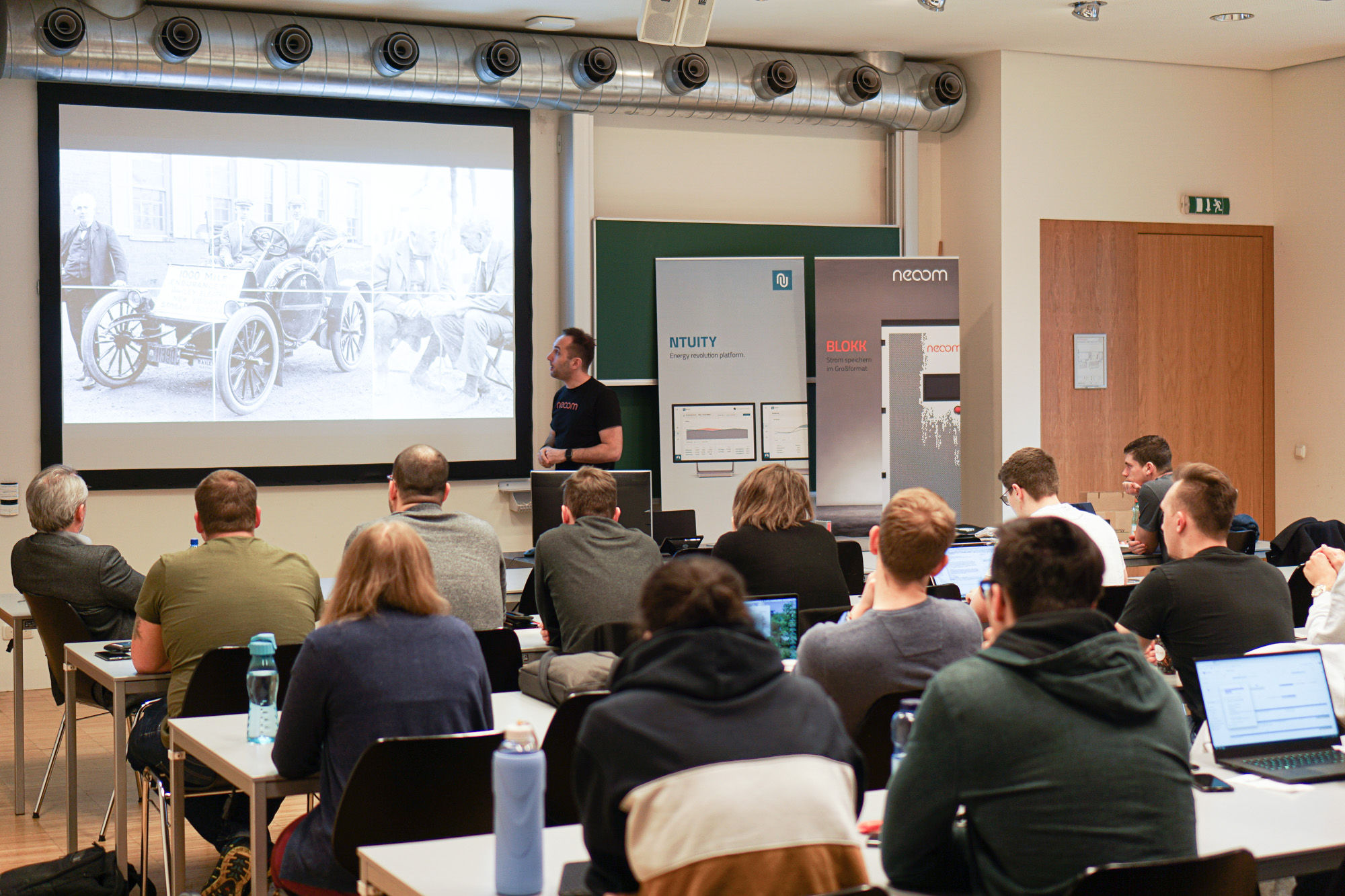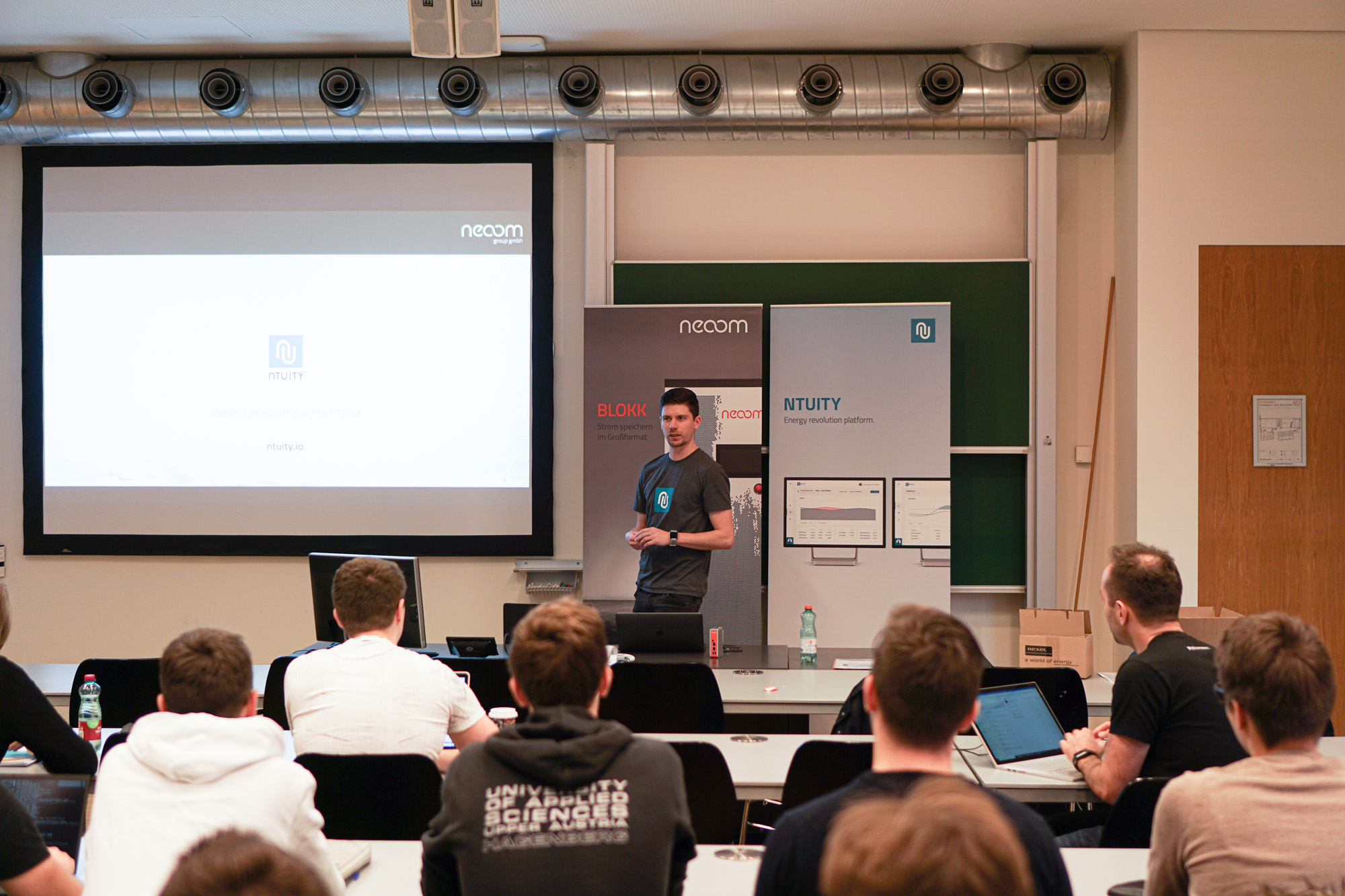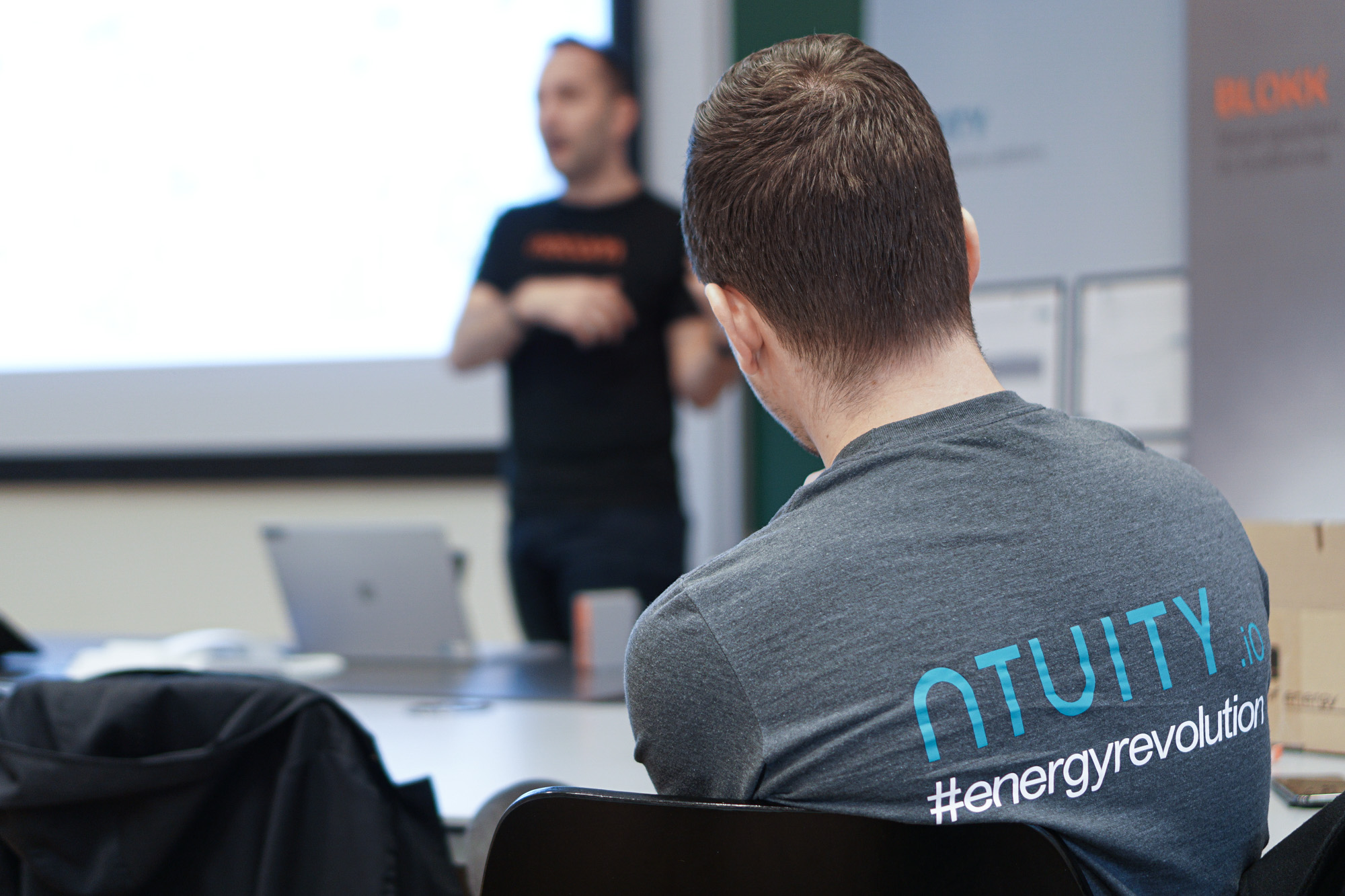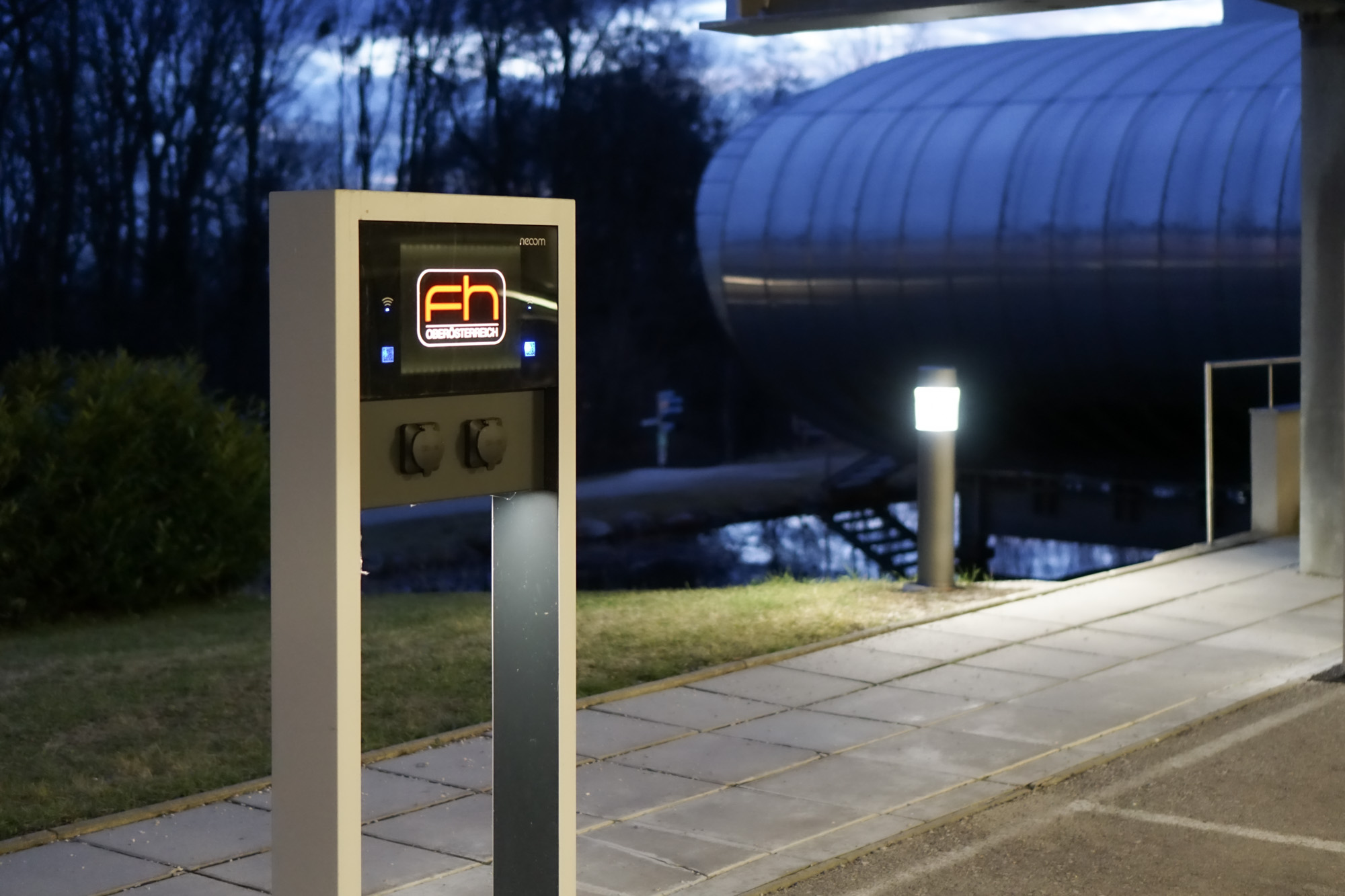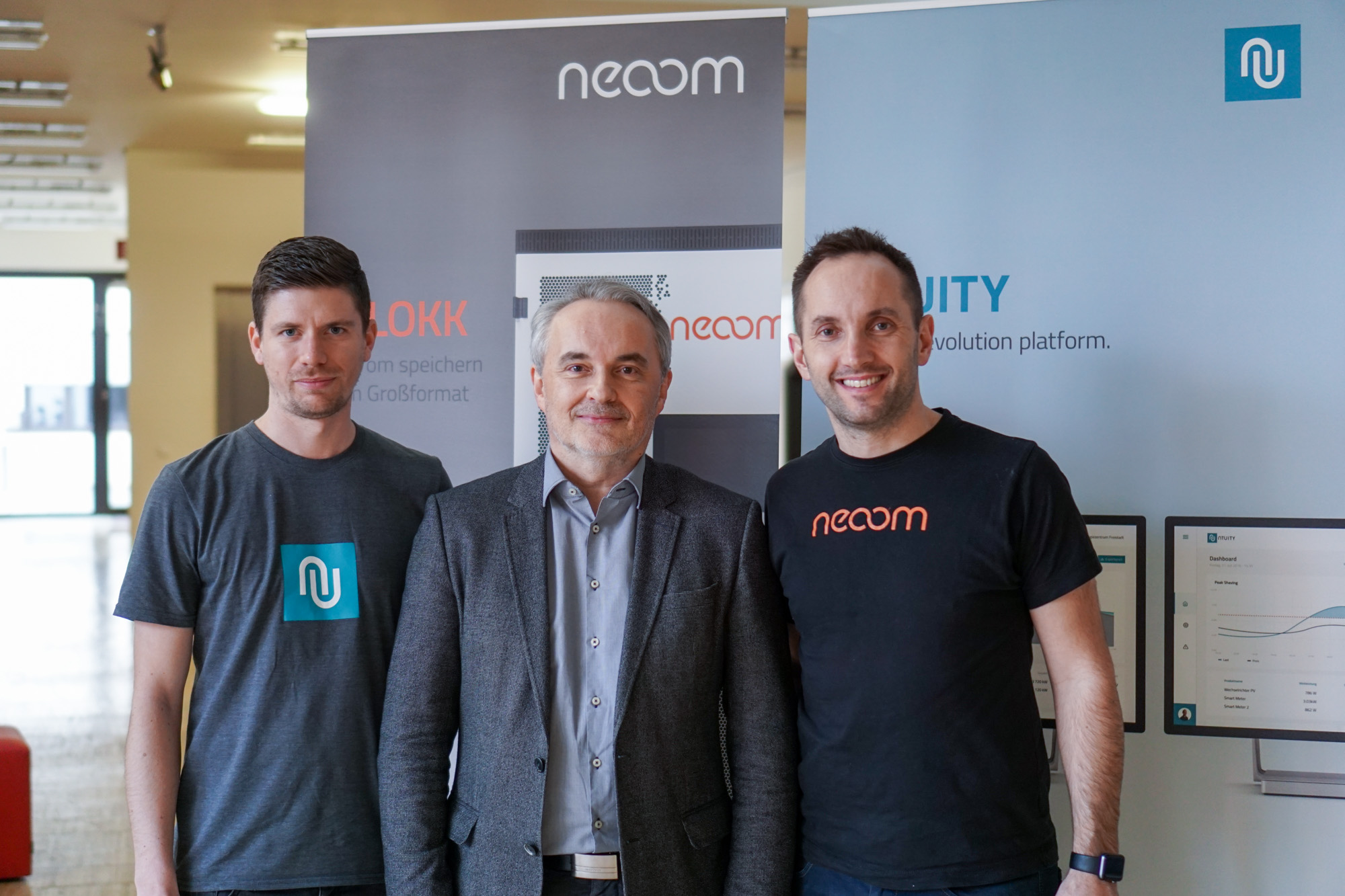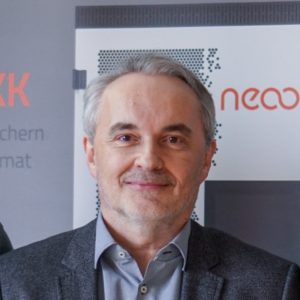 The energy market is undergoing massive change and will soon look very different.
Software is the key technology in the regulation and control of energy. We give our students the tools and know-how to actively shape this development.
Prof. Dr. Christoph Schaffer
Director of Studies, Mobile Computing | FH Hagenberg
News from the

world of neoom
Blog

|

neoomiverse
Awards

|

neoomiverse
neoomiverse
Blog

|

neoomiverse
Blog

|

neoomiverse
neoomiverse
Awards

|

neoomiverse
Awards

|

neoomiverse
neoomiverse
neoomiverse
neoomiverse
neoomiverse
neoomiverse
neoomiverse
neoomiverse

#neoomliveX: Entering the new epoch of energy transition

"We don't have an energy crisis, we have a crisis of nuclear, fossil fuels!" emphasised former Member of the Bundestag & President of the Energy...

neoom group awarded by Kununu as Top Company 2022

As an extremely rapidly growing, young company, our employees are our most important asset - after all, they have the necessary know-how and...

neoom further expands management structure with appointment of COO

Herbert Mühlböck has been part of the Management Board as COO since the summer of 2021. Mühlböck knows the topics of innovation, sustainability, and...

Corporate Carbon Footprint – more than just a number

Corporate Carbon Footprint of the neoom group In order to know where we stand with regard to our emissions and to be able to build the reduction...

2021 - 360 days of full electricity!

Goodbye to CO2 - with neoom products! Our mission is to bring infinite power to everyone! The idea of a fair distribution of energy and a sustainable...

Review of the Powerdays 2021

One thing is already known for sure: we will go on tour again next year Der große Andrang bei durchweg allen Terminen hat unsere ohnehin schon hohen...

NTUITY won Digitalos 2021

The Internet of Energy platform NTUITY received another award: The Oberösterreichische Nachrichten, together with their partners, choose Upper...

We are Austria's best-known cleantech!

For the first time, the career network Linkedin published a list of the "Top Start-ups 2021". The ten most attractive employers from the start-up...

Future Talk @ HAGERBACH NXT 50 FESTIVAL

In this unique environment, participants were able to listen to interesting presentations and follow discussion panels on existing and newly planned...

Vice Chancellor Werner Kogler and Provincial Councilor Stefan Kaineder visit the neoom ...

In order to achieve the targeted expansion of an additional 27 TWh renewable energy in Austria by 2030, a major effort will be required. It is...

The highlights of neoomlive02

At the end of March the time had come – the neoom group celebrated its second birthday. As in the first year, this joyous occasion was again...

Setting the pace for the energy transition – two years of neoom

neoom finds itself in the fast lane. On one hand, this success is due to innovation and the necessary expertise. On the other hand, it is thanks to...

neoom's company achievements in 2020 in 5 figures:

Despite all the challenges, 2020 was an extremely successful year for us. But how is success defined these days? We see ourselves as a sustainable,...

Christmas greetings from neoom

Despite the particular challenges of the past few months, a global rethink has now set in – the issue of the energy revolution seems to have finally...

Entrepreneurship at neoom – Imhotep.Industries launched successfully

Following the successful spin-off of Imhotep.Industries, Manfred Ledermüller will become a co-partner and take over the role of CTO with immediate...

read more
read more
read more
read more
read more
read more
read more
read more
read more
read more
read more
read more
read more
read more
read more