Company
Webinars
Training courses are currently only available in GERMAN.
You have already heard of neoom and are eager to learn more? Are you an installer, system or specialist planner, builder, owner, enthusiastic about the energy transition and want to know exactly how energy storage systems can be used economically for private households, farmers, businesses and industry?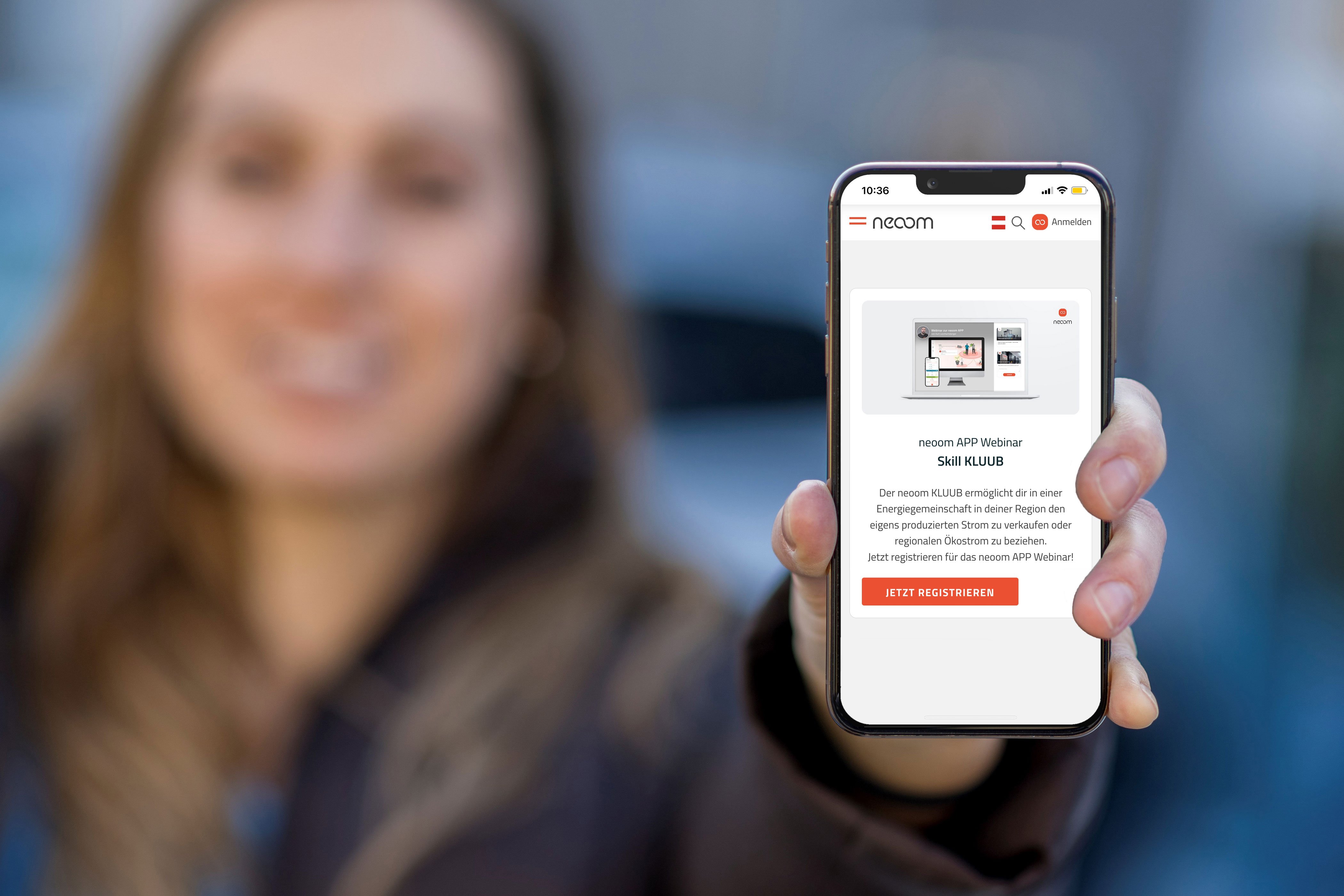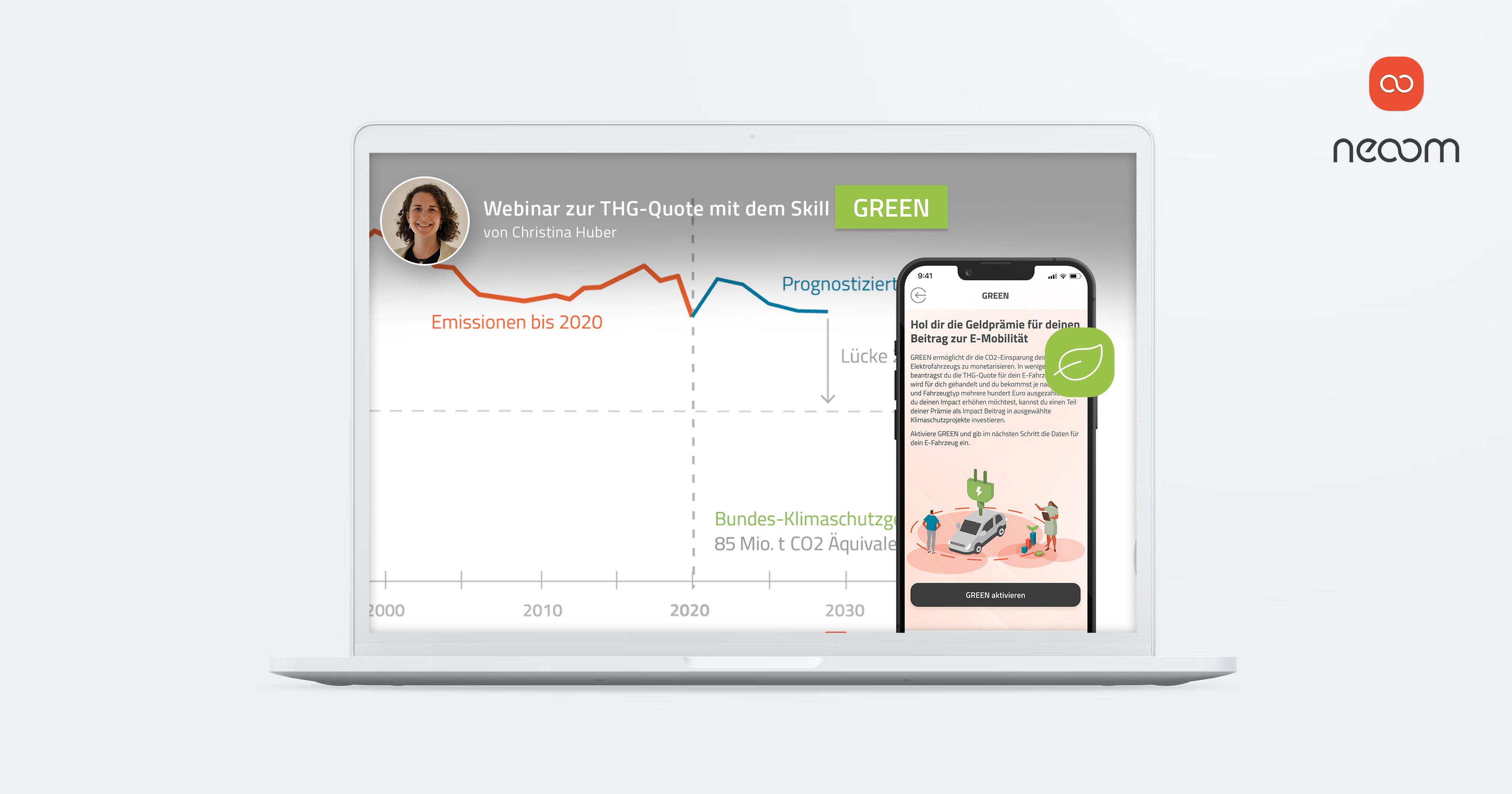 ​​neoom APP Webinar
THG-Quote with Skill GREEN
Our Sustainabilty Services Manager Christina Huber explains how you can apply for the e-premium (GHG quota) for your company with the GREEN skill and do good with the Carbon Portfolio.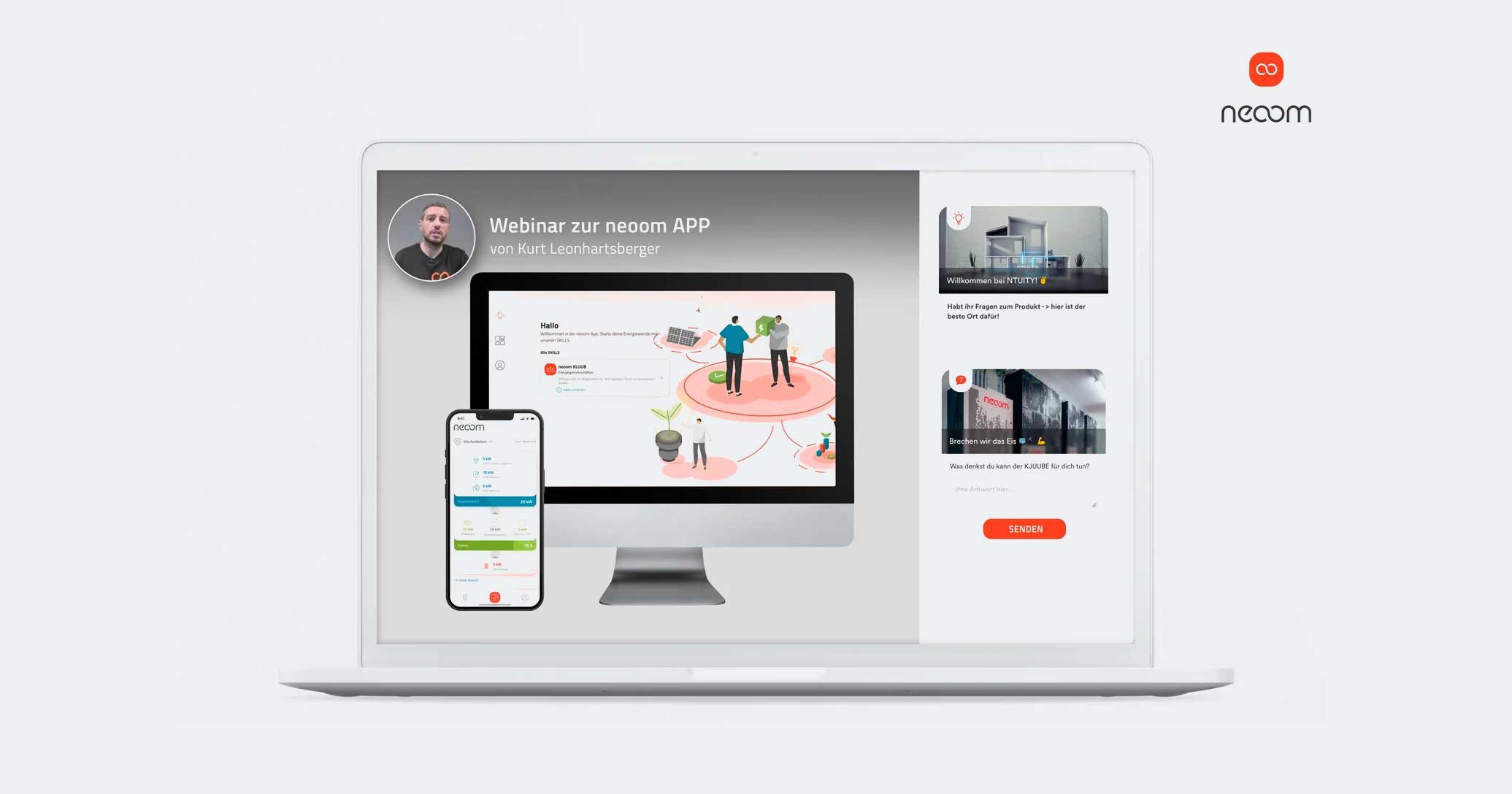 ​​neoom APP Webinar
Energy communities with Skill KLUUB
Here you can find out what benefits an energy community with the KLUUB skill brings you as a company and get all the information you need to participate in it.