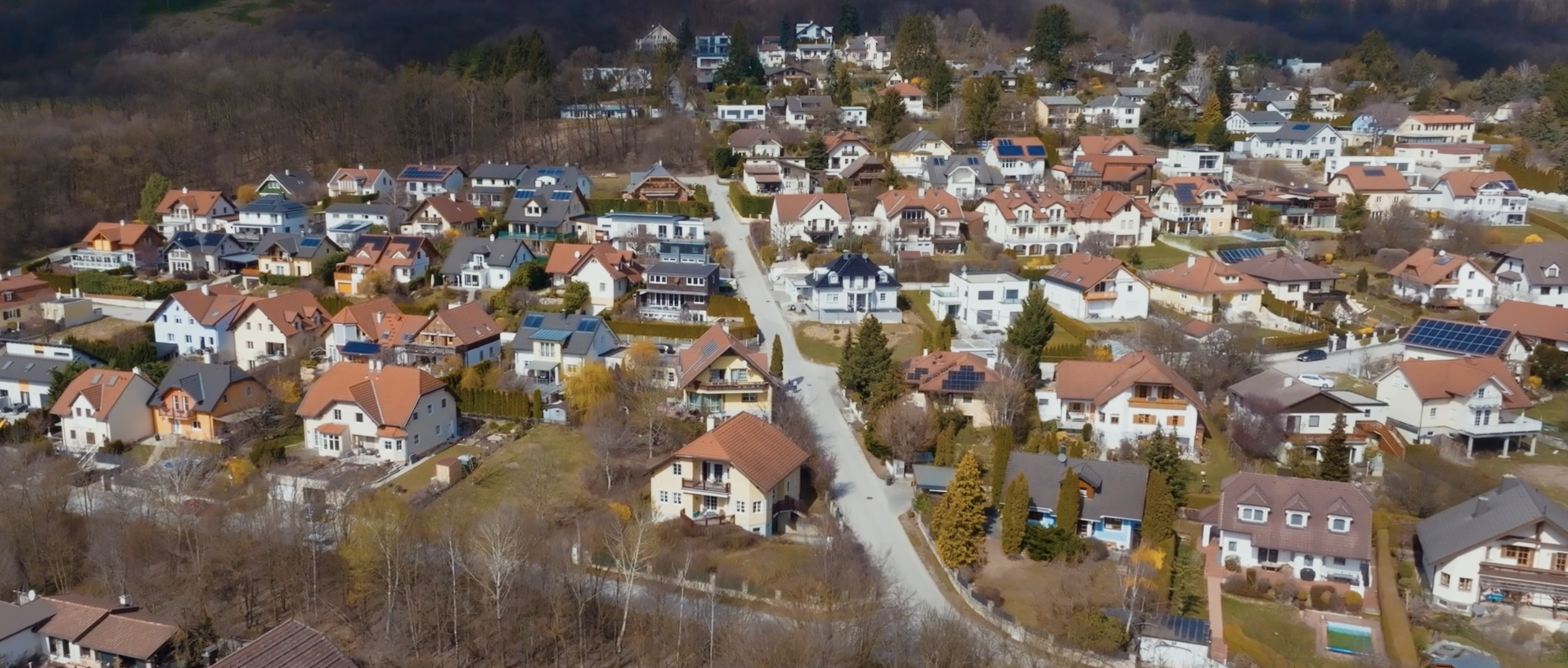 The Energy Community Wienerwald is about to enable everyone in the Wienerwald region to sell their self-generated PV electricity to neighbours - and to consume green electricity from their region even without producing their own electricity!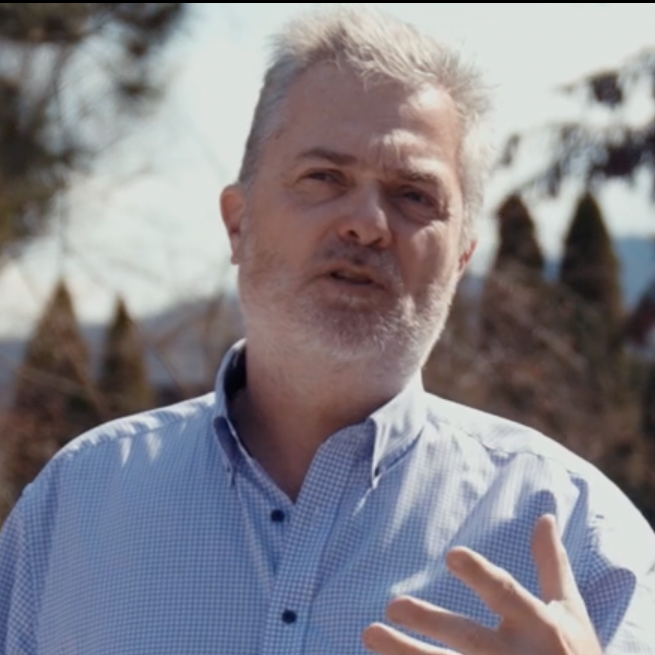 "Thanks to the uncomplicated all-round service of the neoom KLUUB - from the foundation to the operation of the energy community - I can continue to focus on my main topics without distractions: Namely, winning customers and building PV systems."
Christian Mrazek
Initiator of the Energy Community Wienerwald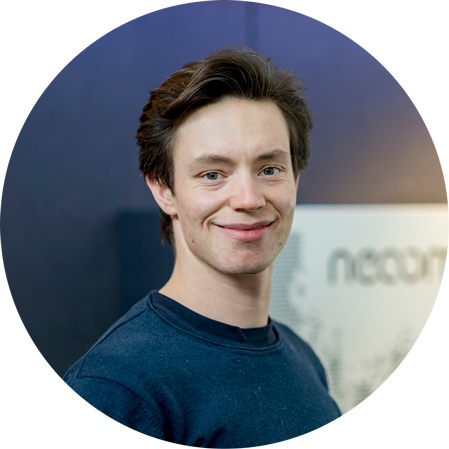 "We are very pleased when someone takes the initiative like Christian Mrazek - and, moreover, gets others involved!"

Jacob Wöginger
Energy Community Service Manager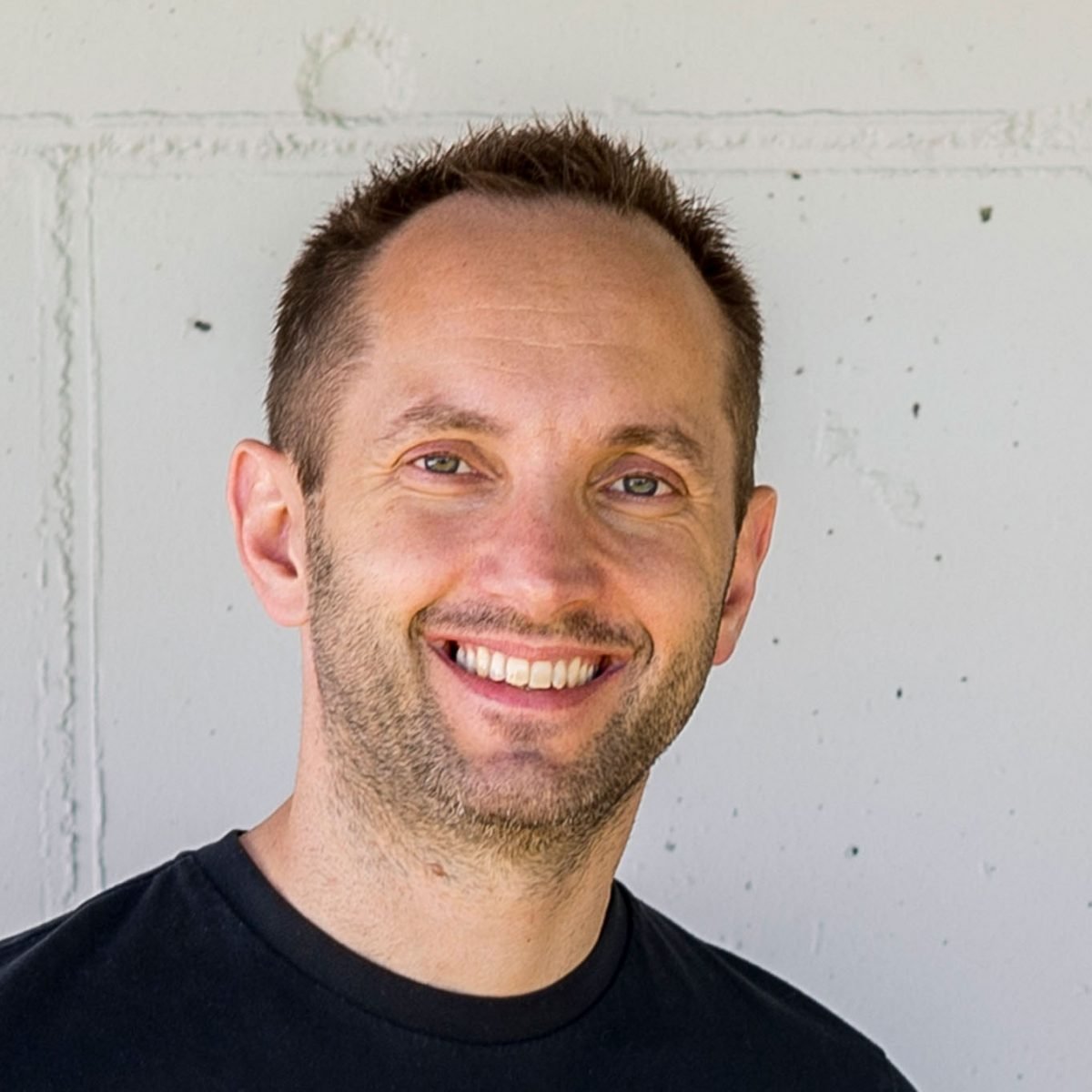 "Energy communities are a great way to democratise and regionalise electricity trading and thus make us independent of large corporations. This brings us a big step closer to our vision: infinite power for all of us!"

Walter Kreisel
CEO & Founder neoom
New from the

world of neoom
Partner
Blog

|

instagram
Blog

|

neoomiverse

|

instagram
Referenzen
neoomiverse
Partner

|

Blog
neoomiverse
Referenzen
Blog
Blog
Partner

|

instagram
Referenzen
neoomiverse
Awards

Mit neoom und DM Elektrotechnik zur lückenlosen Blackoutsicherung

DM Elektrotechnik und neoom haben sich nicht nur der Nachhaltigkeit, sondern auch der Innovation verschrieben. Beide Unternehmen sind...

Mit der richtigen Batterietechnologie auf der sicheren Seite

Stromspeicher sind nicht gleich Stromspeicher. Die verbaute Batterietechnologie variiert und damit auch die Sicherheit der Batteriespeicher. Wir...

neoom feiert 3. Geburtstag

Grund genug für uns, dies mit unseren Mitarbeiter:innen, Investor:innen, Partnerbetrieben und Unterstützer:innen zu feiern – und mit namhaften...

Mandl's Ziegenhof hat Bock auf die Energiewende

Man kann sagen, Mandl's Ziegenhof hat bereits 100 Jahre Erfahrung mit Energiespeichern gesammelt. Damals, 1921, hat nämlich der Urgroßvater des...

neoom baut mit Besetzung des COO Managementstruktur weiter

Seit dem Sommer 2021 ist HerbertMühlböck als COO Teil des Managementboards.Die Themen Innovation, Nachhaltigkeit und Energie kennt Mühlböck wie...

Neoom Group erweitert erfolgreiche Partnerschaft mit Enerix auch in Deutschland

Die neoom group gmbh verfolgt aufgrund ihres starken Wachstums derzeit eine ambitionierte Expansionsstrategie im gesamten DACH-Raum. Ein deutscher...

Rückblick auf die Powerdays 2021

Eines ist schon sicher, wir werden auch im nächsten Jahr wieder auf Tour gehen Der große Andrang bei durchweg allen Terminen hat unsere ohnehin schon...

BMW Reichhart macht sich mit neoom fit für die elektrische Zukunft!

Automobilkonzerne brauchen sie, Händler wollen sie, Kunden fahren auf sie ab. Die Rede ist von Elektroautos, die mittlerweile in jedem gut sortierten...

Neoom ist Teilnehmer an der Weltklimakonferenz (COP26) in Glasgow

In diesem Moment verfolgt die internationale Öffentlichkeit aufmerksam den Verlauf der Weltklimakonferenz in Glasgow. Die COP26 ist mit 25.000...

Eine Steuer für die Zukunft

Eines der Kernelemente der Gesetzesvorlage, die im Spätherbst vom Parlament verabschiedet werden und im Juli 2022 in Kraft treten soll, ist, dass CO2...

11 Millionen Investment für weiteres Wachstum!

Als Lead Investor führte das Family Office Z.E Fund Trust, Stellvertretend mit Herrn Maximilian Zeller die Runde an. Mit dabei waren unter anderem...

Enerix und neoom – Zwei Betriebe mit einer Vision zur Energiewende

Energiegewinnung als Kreislaufwirtschaft - Gemeinsam in die Energiezukunft neoom und Enerix verbindet ihre Vision, Kund*innen maßgeschneiderte...

Geflügelaufzucht Huemer setzt auf nachhaltige Energieerzeugung

Seit mehr als 35 Jahren besteht das Unternehmen, das nun den nächsten Schritt in die Zukunft geht und aktiv den Weg zur nachhaltigen Energieerzeugung...

Future Talk @ HAGERBACH NXT 50 FESTIVAL

In dieser einzigartigen Umgebung konnten die Teilnehmer interessante Vorträge hören und Diskussionsrunden zu bestehenden und neu geplanten Projekten...

ENERGY GLOBE WORLD Award für PHANTOR

Eine funktionierende Wasserversorgung ist in vielen Regionen der Welt nicht selbstverständlich. Aber wo andere ein Problem sehen, sieht das Team von...

read more
read more
read more
read more
read more
read more
read more
read more
read more
read more
read more
read more
read more
read more
read more