Central portal
Manufacturer independent
Maximising plant performance
Reduce energy and maintenance costs
IoE
by NTUITY
NTUITY connects equipment manufacturers, system integrators and site managers to simplify their processes, increase the security of the local energy infrastructure and enable sustainable services based on renewable energies for maximum customer satisfaction.
Energy data
Collection of comprehensive energy data (own production, purchases from the grid, battery status)
Energy concepts
Creation of energy concepts to plan new investments
Reports
Creation of reports or export of energy data in .csv format
Energy data
Dynamic phase-based charge management
Energy concepts
Surplus optimisation for charging stations and power controllers/heating rods
Load peaks
Load peak capping (only with neoom BLOKK)
Maintenance
Secure remote maintenance access to network and devices
Network, Visualise,


Optimise

NTUITY® in combination with our products and apps offers a comprehensive solution for cross-site device monitoring, maximising performance and reducing costs.
ADVANTAGES:
Visualise and analyse large scale data
Intelligent control of charging stations
Designing maintenance efficiently
Generate new sources of income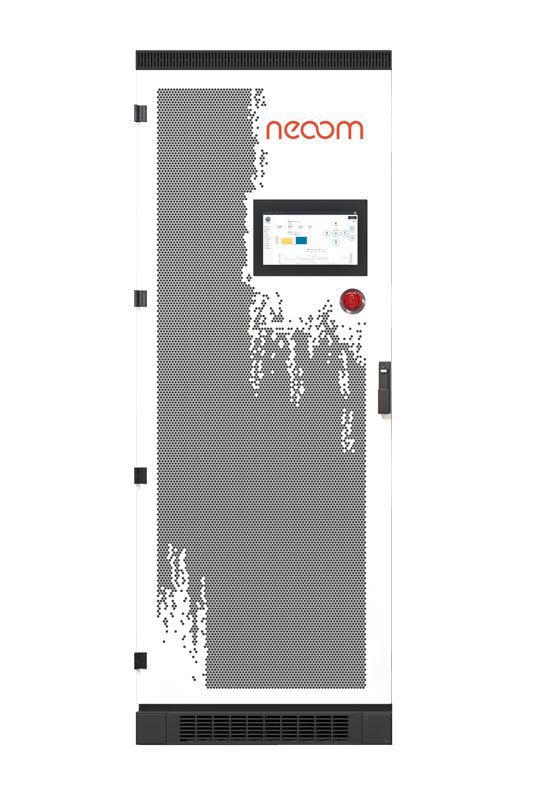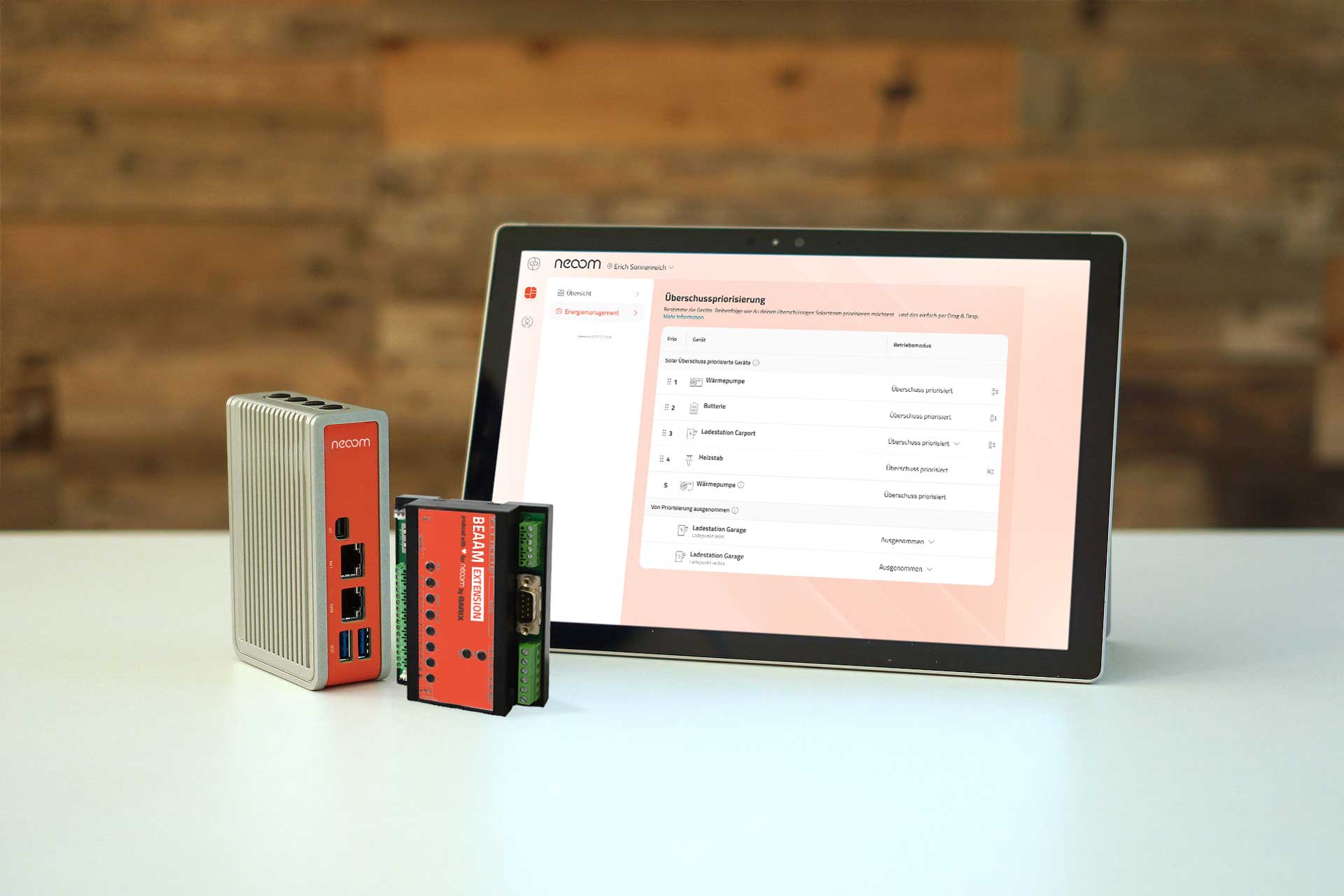 IoE Gateway
by NTUITY
BEAAM uses NTUITY, the Software as a Service solution for decentralised and predictive energy management to reduce maintenance & energy costs and increase operational reliability.
The NTUITY platform networks any number of locations, measures and controls all devices and informs and alerts their users. In this way, the flow of energy can be optimally managed in order to make energy available to the customer in the right quantity and in a cost-effective manner.
neoom APP
A new era
of energy supply
neoom NTUITY
The
IoE platform
neoom BEAAM
The gateway for
Intelligent Energy Management