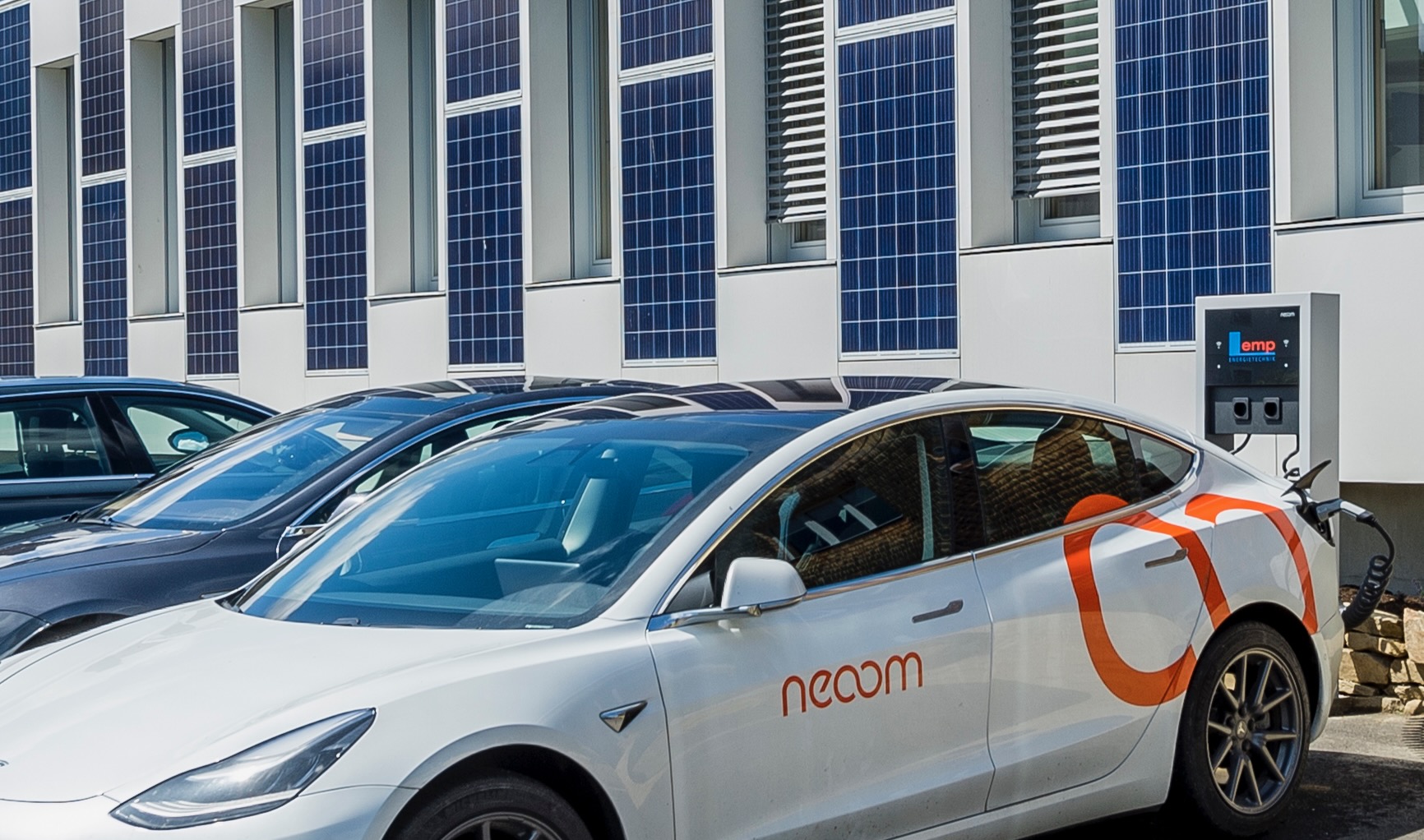 energy
comm­unity
for your company
Benefiting from the energy transition
Within your renewable energy community, everyone has one goal: to use 100% green electricity from the region. Save a lot of money and even more CO2. And it's all very easy. Get a holistic solution with neoom and start your renewable energy future now!
How a
renewable energy community
works for companies

JOIN FORCES LOCALLY, NETWORK AND BENEFIT TOGETHER
Even now, thanks to the right combination of energy generation and storage, a company can be energy self-sufficient - and take on the pioneering role in your region. By founding a renewable energy community (RES community), even people without their own power generation will be able to benefit from this energy in the near future - and thus actively help shape the energy transition!
You can find yourself in RES community with every private household, company (SME) and your municipality. It makes sense to be in a community with complementary electricity production and consumption and within the territory of an electricity grid operator.
Everyone benefits: the expansion of renewable energies is progressing, there are fewer fees and grid costs, which means lower electricity prices and at the same time higher profits for those with a generation plant.

neoom APP
Become part of an energy community
Whether you produce energy from renewable sources yourself and want to share it with others, or you want to be guaranteed ecological electricity from your region: as a private individual, all options are open to you. It's easy with the neoom KLUUB. The beta version of our neoom APP is now ready for testing. Register and experience the existing tools and skills exclusively!
These are the advantages
of being a member of a RES community
The RES gives you electricity price stability.
You pay a lower electricity price than from conventional suppliers.
The EEG allows you to achieve electricity price stability.
We support you in financing production facilities.
Every member of an EEG contributes socially to the region.
You don't just wear the green label, you are a green company to the core.
You out yourself as an attractive employer with an eye for essential future challenges.
Networking with RES members is easy and unbureaucratic with the neoom KLUUB.
einfachheit & transparenz
You have a clear, comprehensible and safe overview of your data at all times using your own personal energy and finance dashboard.
neoom supports you in finding a future-proof solution for renewable energy and e-mobility.
You can start now and become part of the energy transition.
for your EEG & your business:
Support by neoom
Match
We help you find the right KLUUB members in your region.
Foundation
With our support, the founding of a RES community is automated and uncomplicated.
Organisation
We look after organisation and all handling of the community, such as regular meetings and minutes.
Settlement
With us, the billing of energy communities is automated and uncomplicated.
Transparency
We provide you with the insights: With us, you always know where your electricity comes from and how much you have used.
Become part of the sharing economy -
become part of the energy transition!
neoom helps you to find like-minded people in your area and to network with them. After founding a joint RES community, nothing hinders your local electricity trade. It's so easy to be part of this innovative "sharing economy"!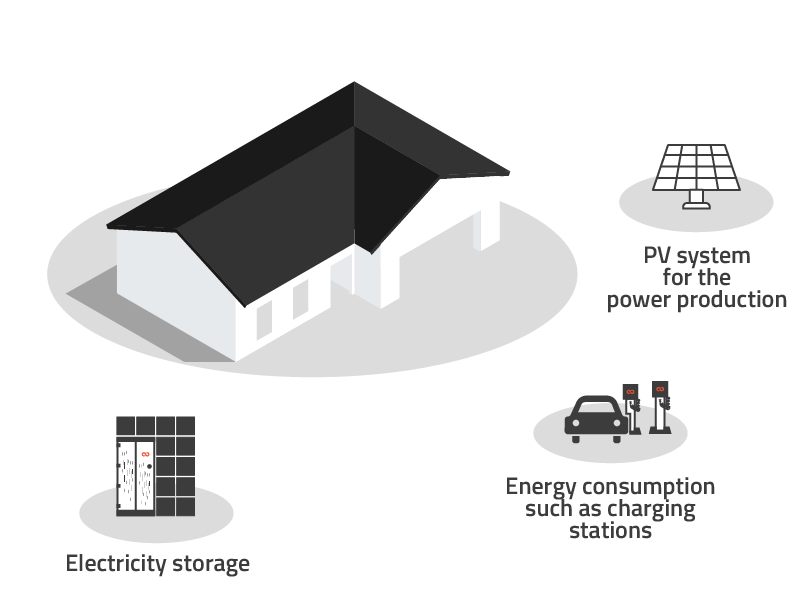 Training 'Expert Energy Communities'
CONTENTS
Introduction to energy communities

Establishment, operation & billing of energy communities

Establishing & operating energy communities with the neoom KLUUB

Research & Communities
Time: One-day training, 09:00 am - 02:00 pm
Max. number of participants: 20 per session
Target group: People interested in energy communities as well as people who are about to found an energy community and people who are already members of an energy community
Freistadt (AT)
The training will be held exclusively in German.