renewable energy community
Together we start a renewable energy revolution
Starting July, 2021 it is finally legally possible to establish a Renewable Energy Community, known as RES, which involves a broad range of possible activities around the renewable energy within the community itself. In other words: Your excess energy can be provided to others within your community. On that account, we are already searching for people who are interested in starting the energy transition together with us in the near future!
Cheap green electricity for you too!
Register and benefit from the energy community.
How much
does electricity cost?
The price for the excess electricity is determined jointly by the members of an energy community.
Due to the planned exemption from the green electricity subsidy, the elimination of the electricity levy and reduced grid utilisation fees, the total price for all members is already significantly below the current electricity price.
Current electricity price (non Renewable Energy Community member): 22 to 46 cents/kWh*
*Electricity prices are currently at an all-time high

Electricity price in an energy community:
8-12 Cent
Revenue per kWh
Become an energy trader and benefit from stable feed-in tariffs in a fair and inclusive market.
13-19 Cent
per kWh
Get cheap electricity from your neighbours, without middlemen and at a fair price.
We support you and your community in finding a fair benchmark. In addition, appropriate subsidies for new renewable energy systems can be claimed.
These are the advantages
of being a member of an EEG
You pay a lower electricity price than from conventional suppliers.
You buy 100% green electricity from the region.
You earn higher returns if you sell your surplus electricity in the EEG.
We support you in financing production facilities.
Each RES member can purchase electricity within the community.
Each RES member can provide his/her excess energy within the community.
neoom helps you to network with like-minded members of already existing RES communities.
SIMPLICITY & TRANSPARENCY
Find like-minded people in your area to start a RES community.
You have a clear, comprehensible and safe overview of your data at all times using your own personal energy and finance dashboard.
The legal basis for energy communities (the Renewable Energy Expansion Act Package) was passed by the National Council on 07.07.2021 and published in the Federal Law Gazette on 27.07.2021. The majority of the provisions relevant for energy communities thus entered into force on 28.07.2021.
How a
renewable energy community
works

JOIN FORCES LOCALLY, NETWORK AND BENEFIT TOGETHER
Even now, a single-family home can be energy self-sufficient - and able produce excess electricity - thanks to the right combination of energy generation and storage. By establishing a RES community, people who aren't able to produce their own energy supply, will also be given the change to benefit from that energy in the near future - and thus actively shape the energy transition!
You sell surplus electricity directly and locally.
You benefit from a better feed-in tariff.
There is no electricity tax.
Guaranteed green electricity directly and cheaply from the region.
You benefit from electricity price stability.
Low network costs.
No electricity levy.
Funding opportunity for a new renewable energy system.
Guaranteed green electricity from the region.
You benefit from electricity price stability.
Low network costs.
No electricity levy.
Regardless of whether you contribute energy yourself or obtain regional energy via this route, as part of the energy flow you actively contribute to the energy transition and ensure electricity price and grid stability.
Become part of the sharing economy -
become part of the energy transition!
neoom helps you to find like-minded people in your area and to network with them. After founding a joint RES community, nothing hinders your local electricity trade. It's so easy to be part of this innovative "sharing economy"!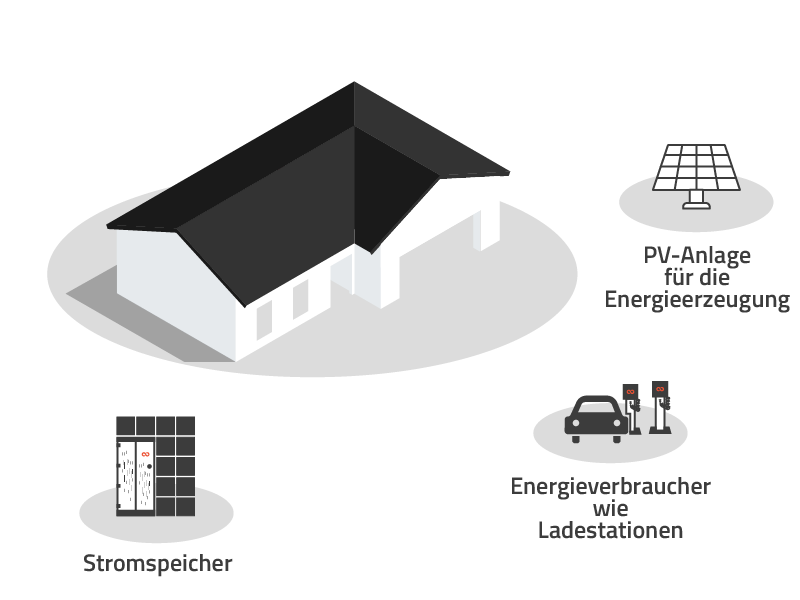 For your RES & you:
Support by neoom
Network
We help you find the right members in your region.
Foundation
With our support, the founding of a RES community is automated and uncomplicated.
Organisation
We look after organisation and all handling of the community, such as regular meetings and minutes.
Settlement
With us, the billing of energy communities is automated and uncomplicated.
Transparency
We provide you with the insights: With us, you always know where your electricity comes from and how much you have used.
The path to your future
energy-saving community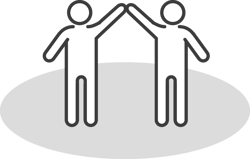 FIND LIKE-MINDED PEOPLE
Members are needed to start the community. Tell as many friends and acquaintances as possible and start the energy transition together.

CALCULATE DEMAND
With your registration, we can connect you with other suitable members. With the data you provide , we calculate the demand and consumption of your energy community. This way, your RES community will definitely pay off.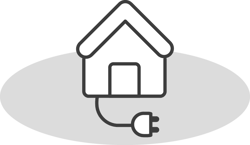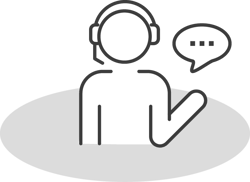 GET ADVICE
We will answer all your questions about setting up an energy community. We accompany you on your way into an EEG in a professional, unbureaucratic and competent manner.

FOUND A RES COMMUNITY
The more people in your area who are interested in a RES community register, the quicker founding process.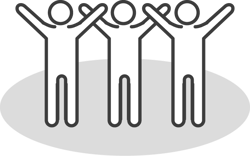 Take the first step
on the way to the energy transition...
Energy Community
You have already informed yourself and would like to actively participate in an energy community?
Then fill out our form now and we will find like-minded people for you in your region.
Newsletter
Are you interested in an energy community and would like to receive more information?
Subscribe to our newsletter now and stay up to date.
Here you can find more
on the topic of energy communities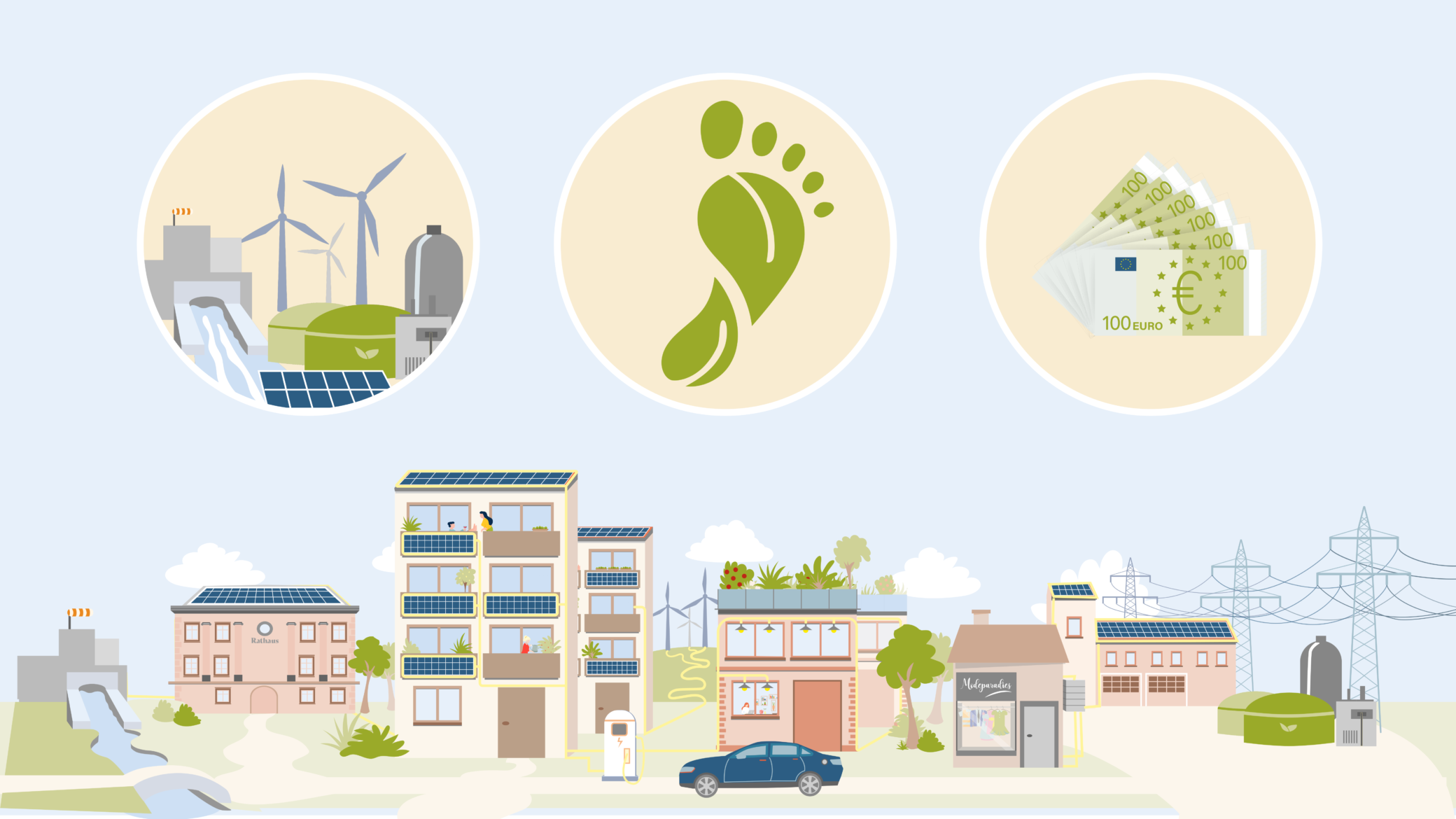 energiegemeinschaften.gv
Here you can find more information about the Renewable Energy Sources Act (EEG).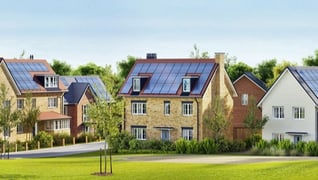 energiegemeinde.info
Here you will find more information on the topic of energy communities.