INFINITE POWER FOR ALL OF US
We have great ambitions for the energy transition goal: We want to save one gigaton of CO2!
neoom
Sustainability
neoom works hard on the energy transition every day. Our highest mission is, to obtain energy from sustainable sources, which has also become our greatest call out. Here's what decentralised renewable energy makes possible::
Reduction
in greenhouse gasses delivered from electricity production
Democratisation
of energy supply, so that many can benefit from the production and use of electricity, not just large groups of energy suppliers.
Minimisation
of energy losses during transportation (i.e via the electricity grid)
Resilient
power grids, also with regard to protection against blackouts
Clean
air, as no exhaust fumes are produced during direct power production
neoom is


Climate-neutral

Providing products, systems and new technologies that make decentralised energy production possible is an important step. But that is not enough for neoom. The company clearly sees its responsibility in becoming a gigacorn. For neoom, the cycle of measure, reduce and compensate is the clear basis of its sustainability strategy.
At the beginning of every journey, the first step must be taken. In 2021, neoom started by collecting a comprehensive ecological footprint - corporate carbon footprint - for the company. In a second step, all collected emissions were compensated so that the company becomes climate neutral and can work on the reduction with a lot of energy in 2022. We obtain high-quality CO2 compensation certificates through ClimatePartner. In addition, we support innovative technologies for reducing CO2 such as the direct air capture process from Climeworks.


With this, neoom sets the bar very high.
For itself and also for the cooperation with others.
neoom shall become
the first gigacorn
We strive to become the fist gigacorn!
How's that? We endeavor to save a gigaton of CO2 together!
We want to achieve this on two levels: On the one hand, by becoming climate-neutral ourselves as a company and, on the other hand, by supporting our customers in reducing their emissions through neoom energy systems. By saving one gigaton of CO2, neoom would contribute to reducing the equivalent of almost 20% of annual EU-wide emissions. We are convinced that all this is only possible, if neoom shows how sustainability can be integrated into the corporate model and convinces partners and customers to go the exact same way. Together we can achieve this gigantic goal!
What exactly is a


gigaton?
It is nearly impossible to imagine a gigaton.
Here is an attempt to make this number tangible:
One gigaton is 1,000,000,000 tons of CO2. Currently, 51 gigatons of CO2 equivalents are emitted globally every year. The EU's share of global emissions is about ten percent. One gigaton would correspond to a saving of two per cent of global greenhouse gas emissions.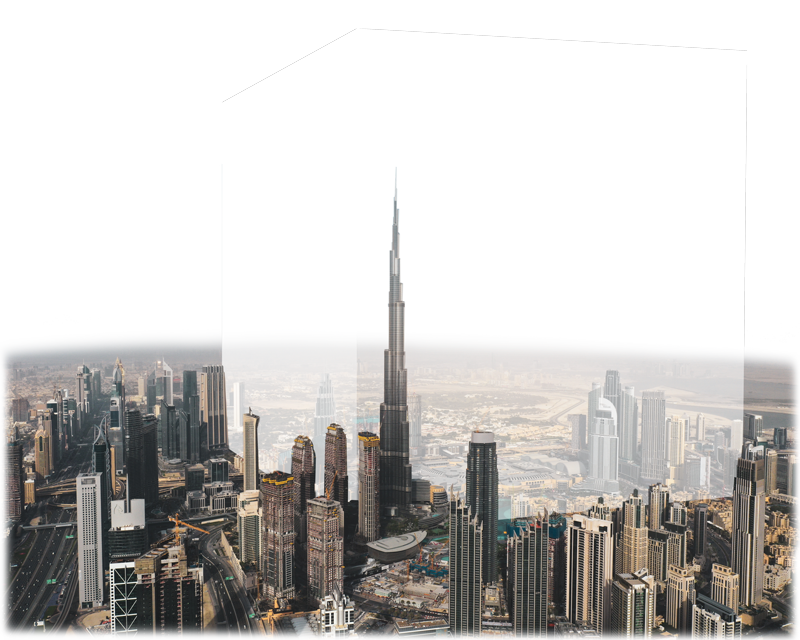 Our journey towards becoming a
gigacorn
In order for the ambitious goal of becoming a gigacorn to come true and thus real, we have set ourselves the following goals:
Corporate Carbon
Footprint
measure the neoom Corporate Carbon
Footprint
Climate-neutral
Company
neoom corporate activities are climate-neutral
Climate-neutral products
the production itself, as well as the supply chain
are climate-neutral
neoom
Gigacorn
neoom enables to save 1 gigaton of CO2
Our sustainability strategy is supported by three pillars:
Raising of the neoom Corporate Carbon Footprint
Measure the Product Carbon Footprint
Determine saving opportunities with neoom products


through:
Strategic decisions
Employee engagement
Supply chain decisions


CO2 compensation via climate protection projects
Development of own climate protection projects


Corporate Carbon Footprint
measure - reduce - compansate
Only those who analyse comprehensively can set sustainable actions!
Many companies are already taking up the banner of sustainability. Everyone is talking about the corporate carbon footprint. It is the total amount of greenhouse gas emissions that a company produces in a year. It is stated in CO2 equivalents. While the calculation is currently voluntary, it is a useful tool to find out where the biggest emitters are in a company. However, there is still a wide range in how detailed the Corporate Carbon Footprint is calculated. neoom has opted for a comprehensive approach that includes emissions from all scopes (the super categories of the calculation)
What exactly is the Corporate Carbon Footprint


& how do you calculate it

?
The corporate carbon footprint is a calculated value that quantifies how many greenhouse gases a company's business activities emit and what contribution the company thus makes to global warming. The various greenhouse gases, which are defined in the Kyoto Protocol, are converted into so-called CO2 equivalents. For example, the CO2 equivalent of methane is 28, because it contributes 28 times as much to global warming as CO2.
The calculation of the Corporate Carbon Footprint is based on the Greenhouse Gas Protocol, which summarises the various aspects of business activities in three scopes, sets global minimum standards and establishes a guideline for the extended calculation.
Corporate Carbon Footprint:
neoom case
In cooperation with ClimatePartner, we have calculated the corporate carbon footprint for neoom in 2021.
Measure
We have broken down the results into three scopes, whereby the largest share of this result was in scope 3, i.e. indirect emissions. This is an area that, according to the minimum standards, is usually not recorded at all.
Scope 1
measures the direct emissions generated by company-owned facilities or fleets.
Scope 2
contains the purchased energy.
Scope 3
includes indirect emissions, such as the employees' commute to work or services purchased.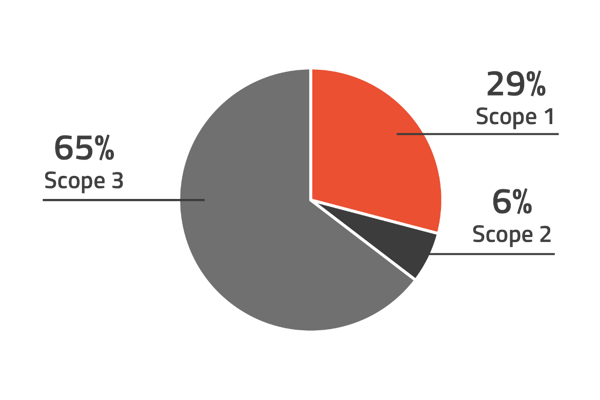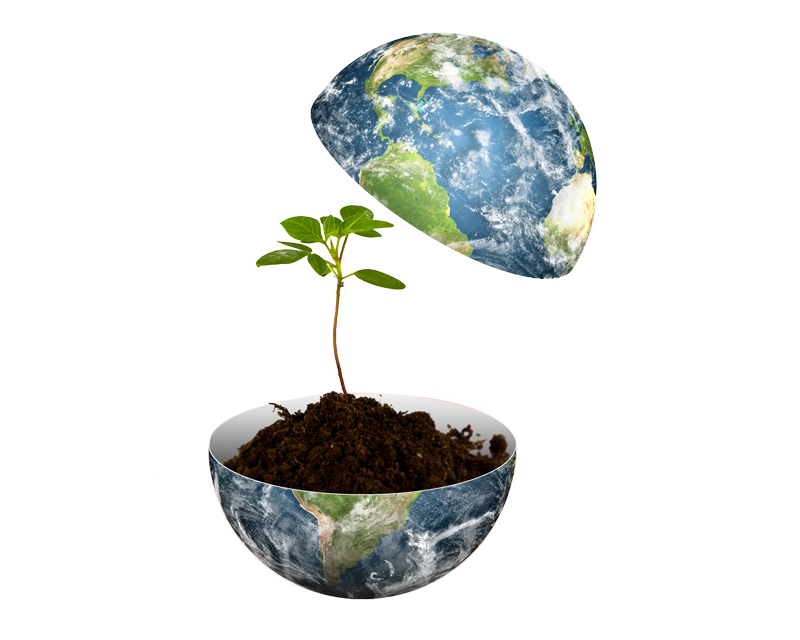 Reduce
Our primary goal is always to reduce emissions. This is the only way to make a significant contribution to a sustainable climate future. The neoom team has therefore, for itself, sat up the goal of reducing the average footprint per employee from 6.6 tons.
Compensate
However, neoom already wants to act in a climate-neutral way, the decision was made to offset the emissions incurred. The company has chosen internationally recognised projects that are subject to strict gold standard quality criteria. In the coming years, however, the need for offsetting is to be significantly reduced. Various measures are therefore being taken to reduce emissions.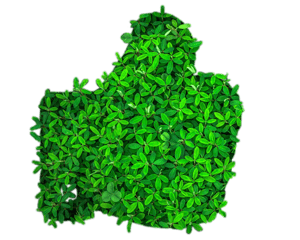 Cooperation at eye level
with our sustainable partners
Making the energy transition a reality and ending the climate crisis is neoom's ultimate goal.

This requires cooperation in various areas through which a continuous movement towards this goal takes place.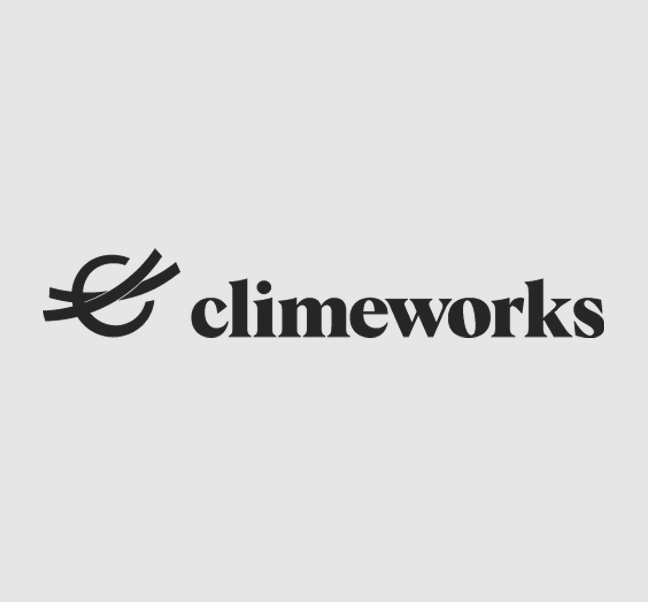 Climeworks
neoom is particularly looking forward to the cooperation that is currently taking place with Climeworks. The very young, innovative company enables neoom to go one step further and achieve more than others even dare. Here, the latest technologies are used to reverse emissions that have already been emitted. Even though neoom's focus is always on reducing emissions, some cannot be avoided. With Climeworks' technology, part of this CO2 is directly extracted from the atmosphere (Direct Air Capture) and permanently bound in stone.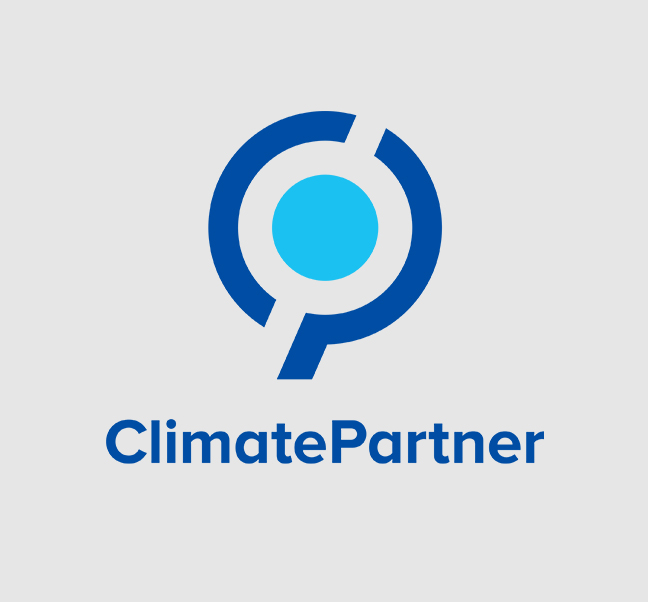 ClimatePartner
To collect and offset the corporate carbon footprint, neoom has chosen to work with Climate Partner. The company works with the standards of the GHG Protocol and guarantees that the CO2 compensation certificates purchased meet the highest standards such as Gold Standard or Verified Carbon Standard. By supporting climate protection projects in developing countries, neoom can on the one hand make an important contribution to closing the financing gap for such projects and on the other hand do justice to the social dimension of sustainability, as the projects help to advance several SDGs.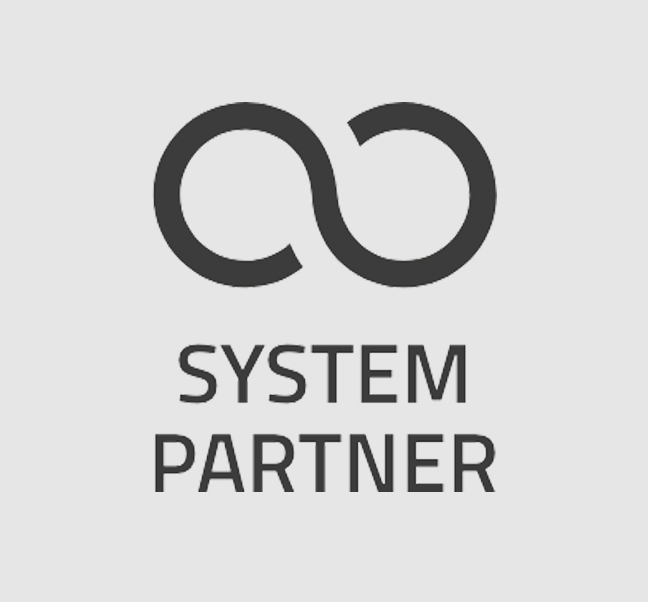 System partners
Not least thanks to the system partners that neoom is able to scale the energy transition and install the products where they have the greatest benefit. neoom is happy to be able to count over 150 system partners in 4 countries and is excited about the far-reaching cooperations that have been concluded here.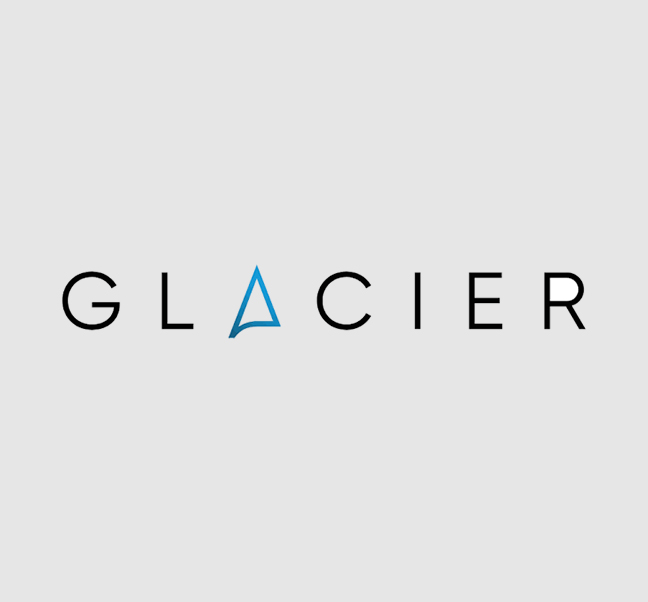 Glacier
With its Carbon Manager, Glacier provides companies with simple measures for reducing their ecological footprint. neoom is listed here as a technology partner that helps with implementation, as Scope 1 and Scope 2 emissions in particular can be reduced well with neoom products.
Climate Map
powered by Climate Partner
On this map, you can find climate-neutral products and services from various sectors and areas. From climate-neutral printing or climate-neutral food to climate-neutral hotel accommodation.