carbon portfolio
maximize your impact
Reducing your own mobility emissions is no longer enough for you. You want to create a bigger impact? Then we are the right partner for you.
Invest in high-quality climate protection projects with your e-premium and become a climate hero.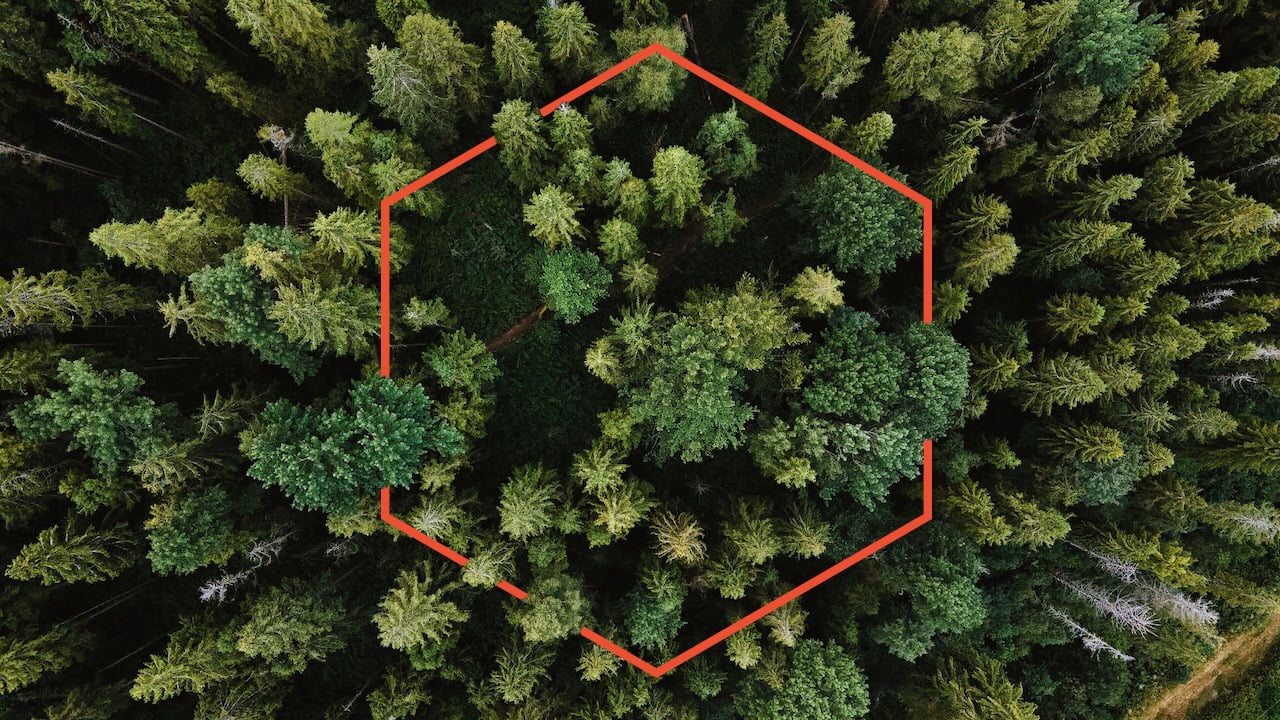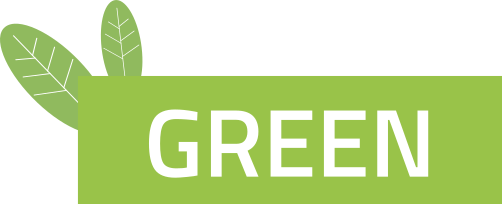 Carbon Portfolio
GHG quota and GREEN
With GREEN you can decide how much of your GHG quota you want to pay out. With the remaining amount, you maximise your impact on the climate with your e-mission. Simply invest in climate protection projects from the neoom Carbon Portfolio.

These are audited projects with innovative partners around the planet to promote climate protection in as many different places as possible.
Carbon Portfolio
neoom is climate neutral
Not all emissions can be avoided - therefore we take responsibility for the CO2 caused and finance climate protection projects to compensate for the emissions incurred. We use our Carbon Portfolio internally for this purpose. However, our Carbon Portfolio is not only available to us; our customers can also benefit from it through our products and services. They get exclusive access to a carefully selected portfolio of sustainable projects to create the best possible impact.
With our 3 pillars of sustainability - measure, reduce, compensate - we ensure that neoom will achieve carbon neutrality in the future.
Interested in the Corporate Carbon Footprint?
Learn more about sustainability at neoom >
climate protection projects
Spotlight on 2 different project types
Avoidance
These projects support the transformation to sustainable systems and avoid future CO2 emissions. The social aspects help to shape an appealing future for people.

Which projects does the neoom Carbon Portfolio finance?


---
Wind energy
Clean water
Forest protection
---
Removal
In these projects, CO2 that has already been emitted is re-captured. Among other things, essential technologies are supported that permanently remove and bind CO2 from the atmosphere.

What projects does the neoom Carbon Portfolio finance?
---
Direct Air Capture
Plants charcoal
Reforestation
---
Click your way through the projects
DIRECT AIR CAPTURE (DAC)
PROJECT TYPE: Removal
BRIEF DESCRIPTION: This innovative technology removes CO2 from the atmosphere, pipes it into the ground and stores it there for several thousand years.

LOCATION: Iceland

PARTNER: climeworks
CHARCOAL
PRODUCTION CARBONEX
PROJECT TYPE: Removal
BRIEF DESCRIPTION: The production of biochar is carried out with material from the thinning of forests that are not valued by the traditional industry. Thereafter, the biochar is spread in the vineyards of the Champagne region.
LOCATION: Champagne-Ardennes, France

PARTNER: Carbonfuture - Carbonex
UNITOR REDD+ PROJECT
PROJECT TYPE: Avoidance
BRIEF DESCRIPTION: This project protects the forest in the Amazon region of Lábrea. Together with the local population, the activities have a positive impact on the climate and biodiversity in the region.

LOCATION: Brazil

PARTNER: CEEZER
ELECTRICITY PRODUCTION BY WIND ENERGY


PROJECT TYPE: Avoidance
BRIEF DESCRIPTION: The generation of electricity from renewable energy is encouraged, as Indian power generation is still strongly dominated by fossil energy production. The local population benefits from a stable power grid and long-term employment contracts in the region.
LOCATION: Bhatel, India

PARTNER: ClimatePartner
CLEAN DRINKING WATER
PROJECT TYPE: Avoidance
BRIEF DESCRIPTION: This project supports the conservation, restoration and repair of wells. It prevents the boiling of water on inefficient cooking stoves. This results in lower CO2 emissions and prevents health problems among the population
LOCATION: Kasungu, Malawi

PARTNER: ClimatePartner
CHARCOAL
PRODUCTION ENERGY PLANT
PROJECT TYPE: Removal
BRIEF DESCRIPTION: Charcoal is produced in the Austrian pyrolysis plant. The carbon contained in the CO2 is re-bound into plant charcoal during the process. The end product is used, among other things, as a high-quality plant fertiliser.
LOCATION: Dornbirn, Austria

PARTNER: Carbonfuture -EnergieWerk Ilg GmbH

neoom CARBON PORTFOLIO
Your e premium optimally contributes to a better tomorrow through a wide range of climate protection projects.

ALLOCATION OF YOUR IMPACT CONTRIBUTION:
55% CO2-Avoidance Projects
45% CO2-Removal Projects

The average portfolio price for one tonne of CO2 is 35€.
All projects at a glance: Portfolio overview with detailed insights
Solar energy

Combined project
SOLAR ENERGY-COMBINED PROJECT
PROJECT TYPE: Avoidance
BRIEF DESCRIPTION: This project is dedicated to the installation of solar PV systems in three different states in India, replacing electricity generation from CO2 emitting thermal power plants.
LOCATION: UP, Karnaktaka & Maharashtra, India

PARTNER: ClimatePartner
KARIBA REDD
PROJECT
PROJECT TYPE: Avoidance
BRIEF DESCRIPTION: Forest conservation project in Zimbabwe promotes the regional development of the population with nature-based training (e.g. beekeeping), supports biodiversity and the development of regional infrastructure.
LOCATION: Simbabwe

PARTNER: CEEZER
CHARCOAL
PRODUCTION CARBUNA
PROJECT TYPE: Removal
BRIEF DESCRIPTION: Carbuna supports the production of biochar from various plant species and raw materials, purchases biochar from pyrolysis plant operators and is committed to independence.

LOCATION: Memmingen, Germany

PARTNER: Carbonfuture - Carbuna
Nature conservation

Combined project

NATURE PARK KARWENDEL-COMBINED PROJECT
PROJECT TYPE: Avoidance
BRIEF DESCRIPTION: The project is mainly aimed at local nature conservation. Outreach weeks are implemented and training as a climate educator is also promoted. Part of the contribution goes towards the construction of PV systems in India. CO2 emissions are thus avoided. (see solar energy)
LOCATION: Austria, India

PARTNER: ClimatePartner
UN-Goals for sustainable Development
17 UN-goals (SDGs) for long-term peace and prosperity
As a company committed to renewable energy and sustainability, neoom actively supports 11 of the 17 UN Sustainable Development Goals. Among them are the categories of education, climate protection and clean, affordable energy for everyone. These goals are part of a global plan that promotes long-term peace, prosperity and the preservation of our planet. By making an Impact contribution, you can help shape tomorrow's world! Here's an overview of the UN Sustainable Development Goals we're promoting together: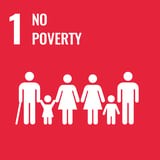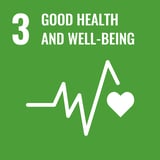 SDG 3 - GOOD HEALTH AND WELL-BEING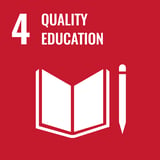 SDG 4 - QUALITY EDUCATION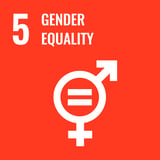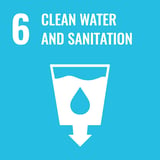 SDG 6 - CLEAN WATER AND SANITATION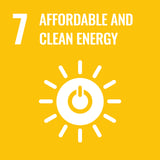 SDG 7 - AFFORDABLE and clean energy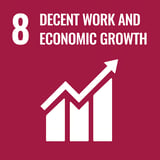 SDG 8 - DEcent work and economic growth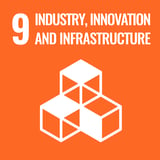 SDG 9 - Industry, Innovation
and Infrastructure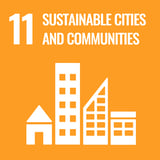 SDG 11 - SUstainable cities and communities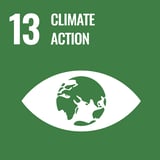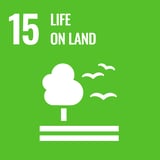 GHG Quota
Why is neoom the right partner for you regarding the GHG quota?
What sets us apart from the rest is that you can not only collect your money with our assistance, but also maximise your impact on the climate in a simple way.
Secure your GHG quota
We see the GHG quota as an opportunity to think holistically not only about e-mobility but also about energy transition. The GHG quota is another component of our multi-layered offer. As a professional partner, we start together with you into a sustainable future and accompany you throughout the entire process.
Use the GHG quota meaningfully
With neoom you can use your GHG quota to do good. Simply let your impact contribution flow into high-quality climate protection projects from the neoom Carbon Portfolio. In this way, we actively promote energy transition with your support.
Create sustainable impact
The composition of carefully selected CO2-removal and CO2-avoidance projects in the neoom Carbon Portfolio is the right mix for sustainable climate protection. By taking social aspects into account, we add a new dimension to sustainability.
Carbon Portfolio
Frequently asked questions and the right answers:
What is the process behind GHG-quota trading?
The Federal Environment Agency of Germany and Austria certifies the CO2 reduction through e-mobility in the form of a certificate. This is available to both private and commercial owners of a purely electrically powered vehicle (BEV) with a German or Austrian registration certificate. The CO2 certificate can subsequently be sold to a mineral oil company, which in turn takes the savings into account for the payment. You are thus supporting the decarbonisation of the transport sector. An opt-out is not entirely possible, as the federal government reserves the right to sell the certificates itself if not enough e-mobilists take advantage of the mechanism.
Do I receive the GHG-quota only once?
No, you can have the proceeds from the GHG-quota paid out annually. If you receive your GHG-quota through us, we will remind you to upload the vehicle registration document next year.
In 2023, we can earn 300€ per registered electric car for you in Germany (prerequisite is the completed application in the neoom APP in the GREEN skill as of the launch up until the latest by 13.2.2024 ). In Austria, we offer a price of 400€ per car for the year 2023
These statutory compulsory levies by the mineral oil industry are due every year. The prices that oil companies pay per certificate depend on supply and demand and therefore fluctuate.
Why should I invest in climate protection projects?
At neoom, we believe that the effectiveness of the GHG-quota as a management tool will only be fully realised if the proceeds are also invested in the reduction of greenhouse gases. In order to ensure that you are not at the beginning of your carbon footprint again by selling your GHG-quota and driving a car with a combustion engine on the balance sheet, we offer the possibility to invest as much of your premium as you want in climate protection projects. In this way, you use the money of the mineral oil companies and create real change. With your impact contribution, CO2 is extracted from the atmosphere in the most modern way and you support projects that avoid future CO2 emissions. Take the chance to double the carbon impact.
What happens when I sell my e-car?
The GHG quota may only be claimed once per e-car and year. Since this is a lump sum payment in Germany, you may of course keep the amount paid out, even if you sell your e-car. However, if you subsequently buy a car with a combustion engine instead of a new e-car, you can no longer have the GHG quota paid out.
In Austria, an aliquot payment is made based on the registration date of the vehicle, i.e. if you sell your car and are registered as the vehicle owner from 04 March 2023, you are entitled to the aliquot ePremium 2023 until 03 March 2023.
Do I have to document kilometers or consumption?
No. Since this is a flat-rate value per e-car, you do not have to document anything additional.
Can I participate with a leased or company vehicle?
If you are registered as the owner in the vehicle registration certificate, it is possible. Companies can also register the e-cars in their fleet.
Do I need to own an e-charging station?
No, it is sufficient if you are the registered vehicle owner in the vehicle registration certificate. In Austria, it will also be possible to receive the ePremium by recording the amount of electricity charged in your vehicle. For this, you must be able to document the charging amount in a comprehensible way. A charging station that enables traceable documentation is necessary in this case. We do not currently offer this option with neoom GREEN because the requirements of the Austrian Federal Environment Agency for this method of processing have not yet been finally defined. As soon as the requirements are clarified, we will also offer this option.
Subscribe to our newsletter and we will inform you as soon as this option is available.
Is the payment of the GHG premium taxable?
In Germany, a nationwide publication was issued by the Rhineland-Palatinate State Tax Office on 10.05.2022. According to this publication, the GHG quota of privately owned vehicles does not have to be taxed. The generally applicable tax regulations are applied to the GHG quota of business vehicles. neoom is not authorised to provide tax advice. Therefore, please consult your tax advisor regarding your business vehicles.
Information on the situation in Austria can be found in the knowledge database.