The know-how of neoom & the intelligence of neoom CONNECT combined
With our BEAAM gateway, all your energy devices at your location are connected. The data is securely transferred to the neoom APP and made available for further applications. You can connect not only neoom devices, but also devices from other manufacturers to your energy system.
neoom CONNECT



Here, neoom relies on an energy system that networks any number of locations, measures and controls all devices and informs and alerts their users. In this way, the energy flow can be optimally controlled in order to provide the right amount of energy to the customer in a cost-effective manner. In addition, you have an overview of the yield of your system and are always up to date in the event of malfunctions.
The neoom APP uses CONNECT to display live data from photovoltaics, electricity storage, charging stations, heat pumps, etc. and to optimise processes.

neoom CONNECT - Links device manufacturers, system integrators and site managers to simplify their processes, increase the security of the local energy infrastructure and enable sustainable services based on renewable energies.
The gateway for

Intelligent Energy Management
BEAAM makes your energy system fit. The gateway is the interface between your hardware and our neoom APP and thus enables intelligent energy management in your energy system.
ADVANTAGES:
High-quality casing of industrial standard
Temporary network failure bridged by integrated memory
Data collection and correct control of devices even in case of internet outage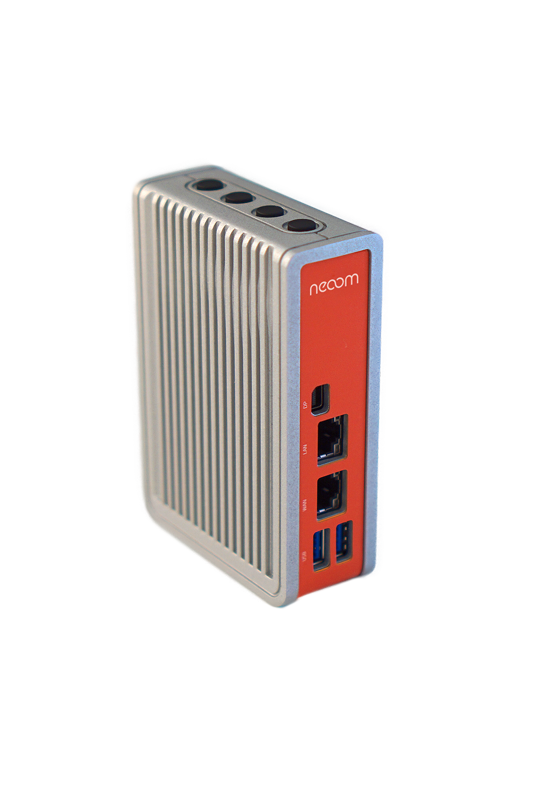 Even more networking with
SG-Ready & PV surplus prioritisation
New: You can now also integrate your SG-Ready heat pump into neoom CONNECT and control it in this way. This is made possible by the BEAAM gateway, which networks your energy devices, and the multiprotocol-capable I/O device server, BEAAM Extension, which is connected to the BEAAM.

Through this networking, the energy management neoom CONNECT can display the energy flow of all your energy devices in the neoom APP and control the use of your self-generated electricity more efficiently and profitably.

Find out here exactly how the connection of your SG-Ready heat pump to neoom CONNECT works!
Set your own priorities with PV surplus prioritisation
With the PV surplus prioritisation in neoom CONNECT, you can also actively manage and determine how your generated electricity is to be used. In other words, should your e-car be charged first or should the electricity storage unit be filled? You decide and actively shape your energy management! Find out more here!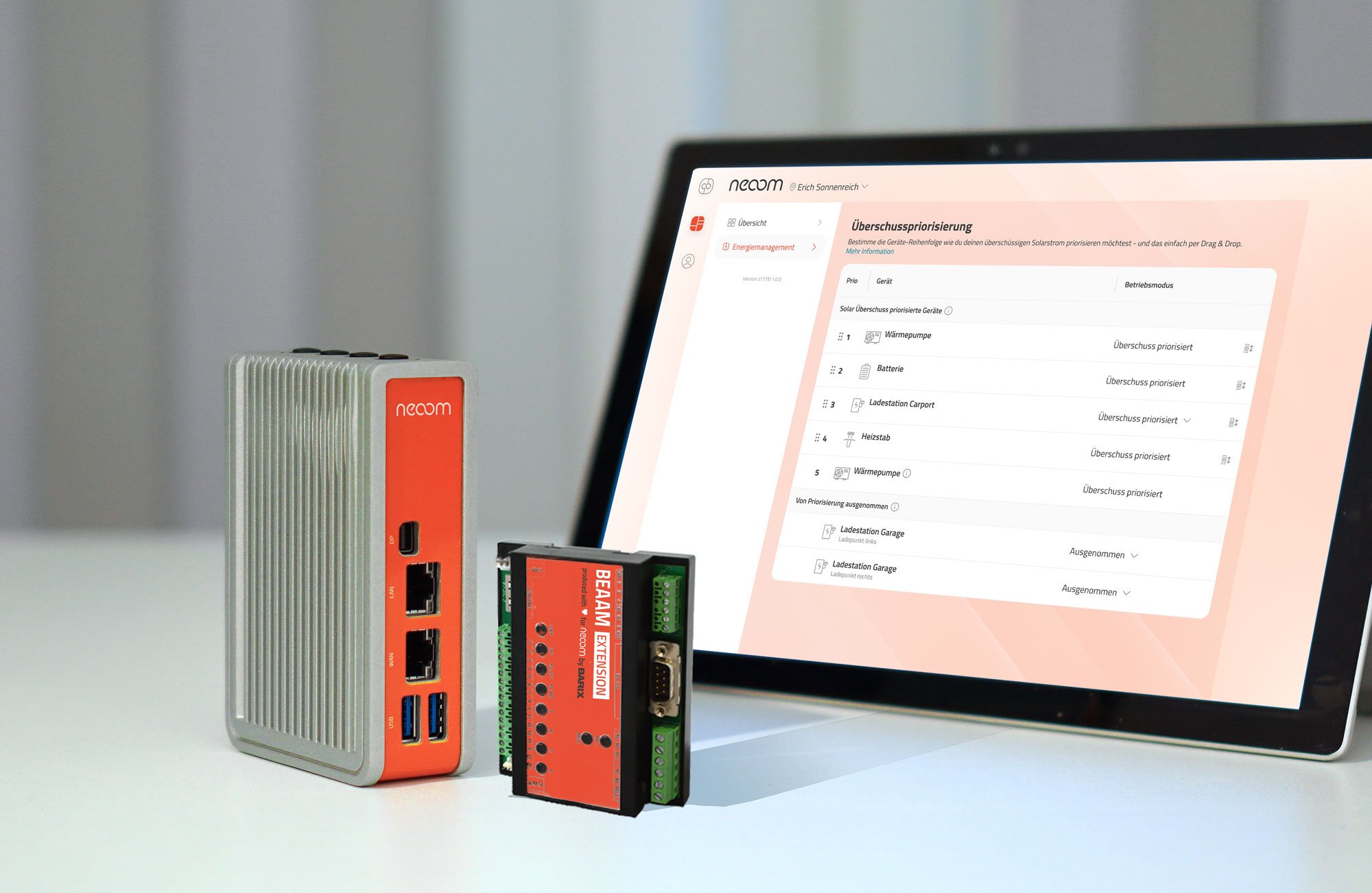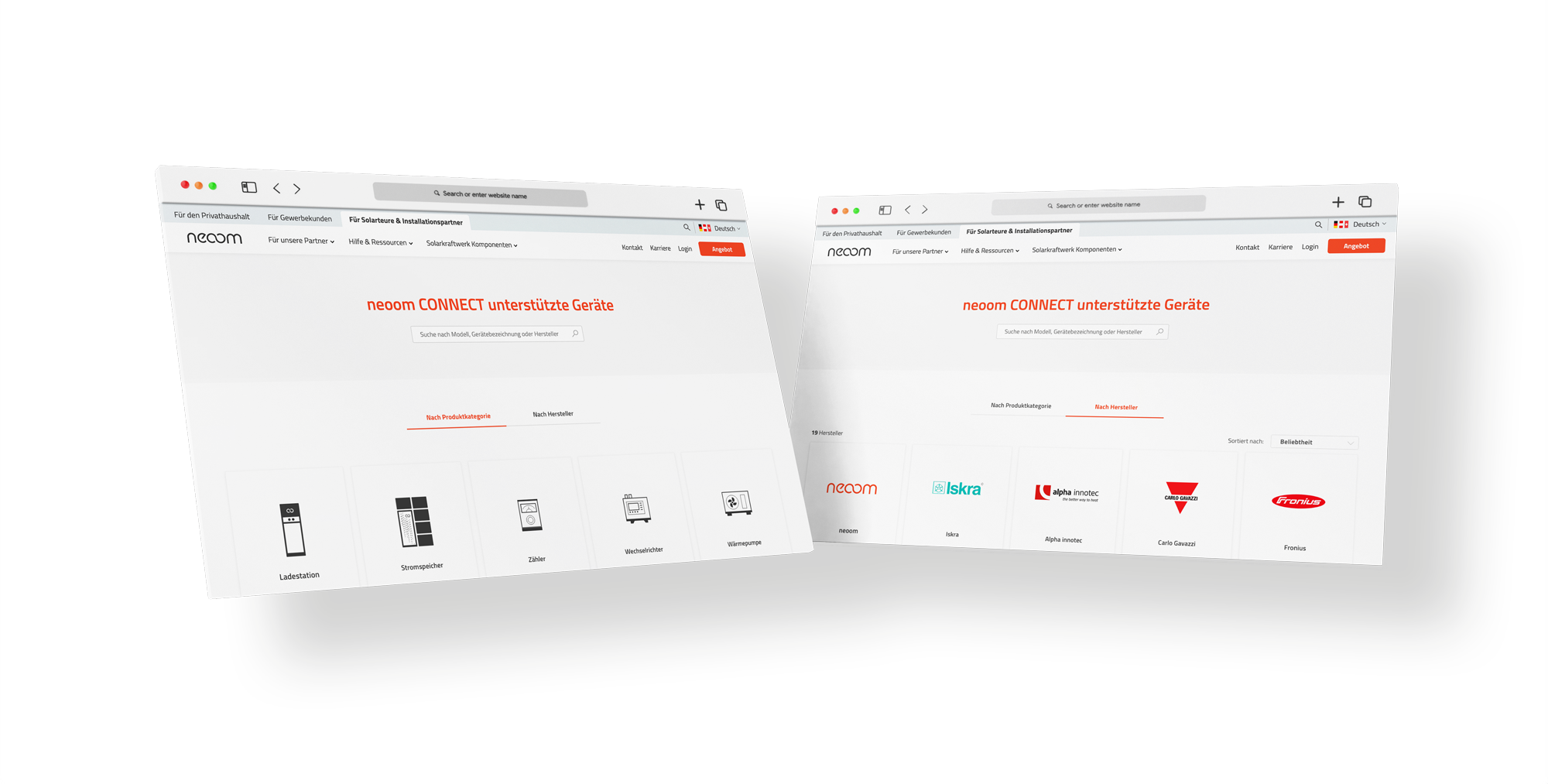 compatible


Devices

Find here all those devices that can be integrated into the neoom APP via neoom CONNECT.
Search specifically for manufacturers
The status shows you immediately whether your devices are compatible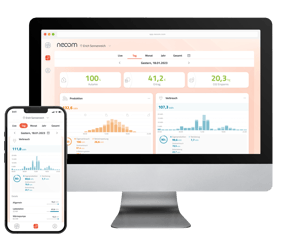 APP
The full potential of the intelligent energy management for your home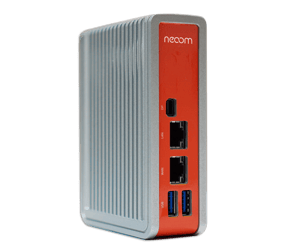 BEAAM
Network your energy system with your neoom APP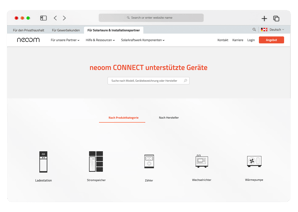 Compatible
Link your devices
to your
energy system
Do not miss anything
Stay up to date with the latest developments!
References
References
References

|

instagram_en
References

|

instagram_en
References
References
References
References
References

|

instagram_en
References
References
References
Partners

|

References
References

The new freedom in the Freiraum Freistadt

Under the name Freiraum Freistadt, 25 residential units are being built in the Upper Austrian Mühlviertel in the municipality of Freistadt - and the...

The municipality of Freistadt democratises energy supply

When the Freistadt municipal council commissioned an innovative energy concept for the entire municipality of Freistadt, it pursued several goals at...

Energy Community Wienerwald: Solar Power for Everybody

In 2010, an expert analysis revealed that 78% of the energy consumed in the Wienerwald region is fossil-based. This was a fact that local resident...

Autohaus Rotschne shapes the future of mobility together with neoom

The electric car fleet at Autohaus Rotschne is growing rapidly. Managing Director Jörg Rotschne thought that this was not enough. He decided to take...

BMW Reichhart gets fit for the electric future with neoom!

automobile companies need them, merchants want them, and customers love them. We are talking about electric cars, which can now be found prominently...

"Kolm Moden" relies on know-how from neoom for its energy generation

That's why, more and more companies are deciding to put energy production into their own hands. To be able to do so, neoom provides them customized...

From PV to e-fleet: Neubacher Metalltechnik relies on neoom

The energy transition depends on innovative systems and joint efforts. And neoom is actively helping to shape it. On the one hand, by offering...

Huemer poultry farm relies on sustainable energy generation

The company has been in existence for more than 35 years and is now taking the next step into the future by actively expanding along the path to...

neoom helping one of the most eco-friendly print companies to become even more ...

Roser's goal is to generate its own electricity and to make it more usable at both locations. For this reason, a photovoltaic system with a capacity...

HB Fliesen with neoom to a balanced energy footprint

The established company, founded in 1990 and headquartered in Mauthausen, employs about 340 people and has recently made its headquarters fit for the...

Autohaus Reichhart relies on neoom

On the one hand, the traditional company is actively supporting the climate targets for 2030 proclaimed by the Austrian Federal Government; achieving...

Austrian housing estate gets energy self-sufficient headquarters

This combination of 240 kWh of energy storage and 100 kWp photovoltaics system covers the energy needs of the property. The neoom BLOKK battery...

A1 and SMATRICS offer electric mobility as a corporate solution with neoom charging ...

Electric cars are becoming increasingly popular as a result of technological progress, and a charging infrastructure must therefore be created at the...

Energy City – neoom group is powering the city of the future!

The Solution: Intuitive energy management The whole city was divided into clusters of seven houses each. Each house is equipped with a photovoltaic...

Continue
Continue
Continue
Continue
Continue
Continue
Continue
Continue
Continue
Continue
Continue
Continue
Continue
Continue