neoom services


affordable for everyone
Sustainable energy production and use has long been accessible to everyone: private individuals as well as companies and municipalities are dealing with the topic and are looking for customised and profitable solutions. neoom is your strong partner here when it comes to individual overall concepts that give you more freedom and independence in the use of energy in your home, business or community. Are you still hesitating because of the initial costs? Here you will find an overview of comprehensive funding opportunities. This way, the purchase costs can be significantly reduced! Because with the right subsidies, the step towards energy self-sufficiency has never been as affordable as it is now!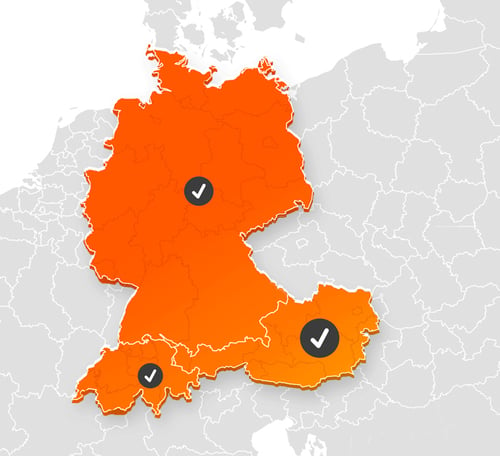 find your subsidies

As a neoom system partner, we accompany you through the entire funding process.

Here you will find a list of nationwide subsidies.
You can also find out about state-specific and cross-community subsidies.

Support is currently offered for the DACH region:
PV SYSTEMS
which are newly built or extended
EXPANSIONS
for private households and commerce
ACQUISITION
of a storage tank for PV systems
Current
funding programmes
Here you will find a list of federal funding.
You can also find out about state-specific and cross-community funding.
AUSTRIA
GERMANY
SWITZERLAND
Save thanks to


customised solutions

neoom offers customised decentralised energy systems in Austria, Germany and Switzerland that qualify for these subsidies and create an important basis for the energy transition. Intelligent storage solutions in particular are of interest as electricity demand rises and battery prices fall.

Commercial storage systems are becoming increasingly popular because - just like home storage systems - they allow energy to be used flexibly over time. In combination with a photovoltaic system, intelligent electricity storage systems enable maximum independence from the conventional energy market. Smart utilisation systems guarantee that peak loads are capped and thus low connected loads are sufficient. Even when e-vehicles are being charged at fast charging stations. Especially in connection with e-mobility, an electricity storage system is profitable even without a PV system. This means that the energy transition is within reach and independence from conventional grids is becoming increasingly easier.