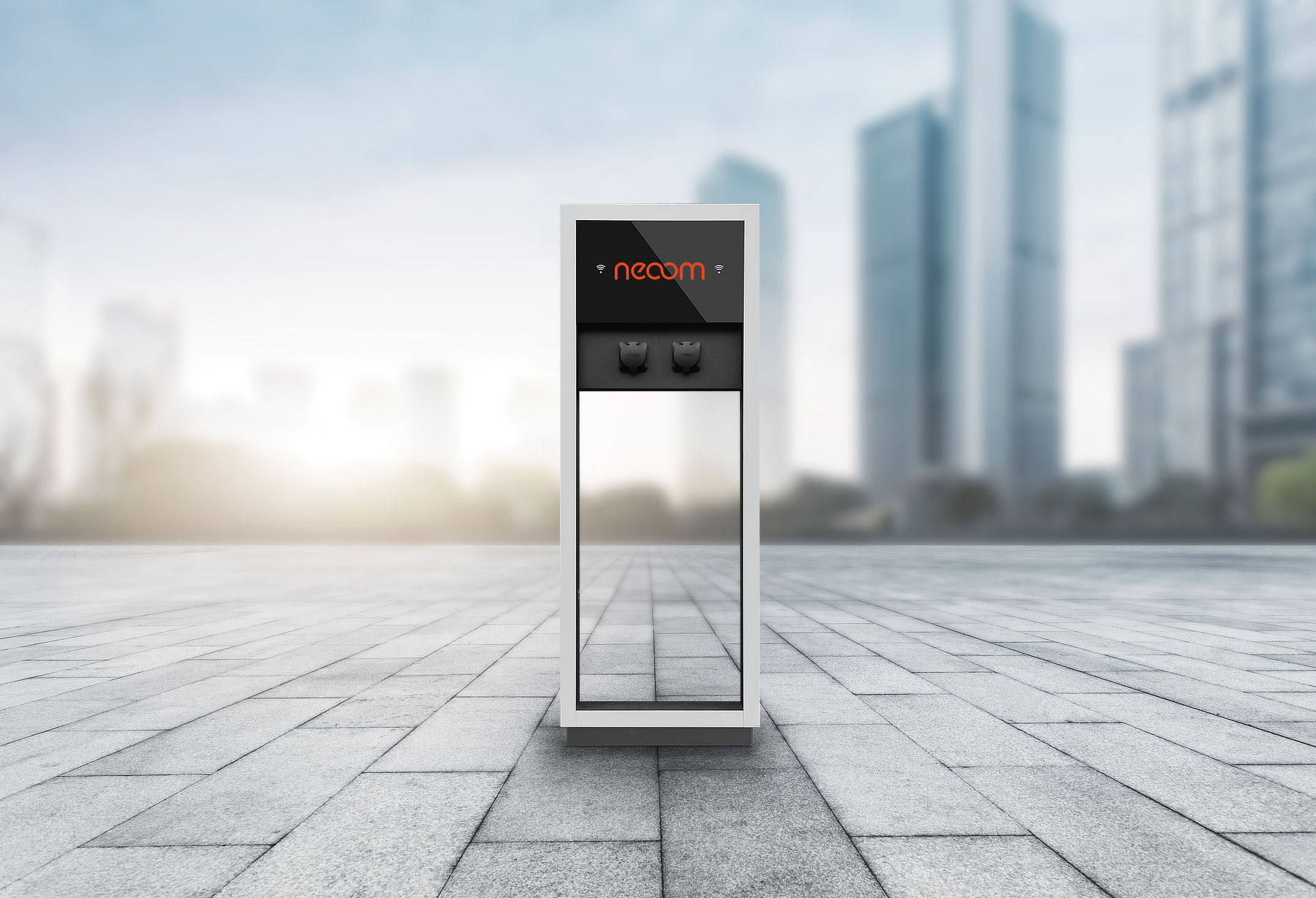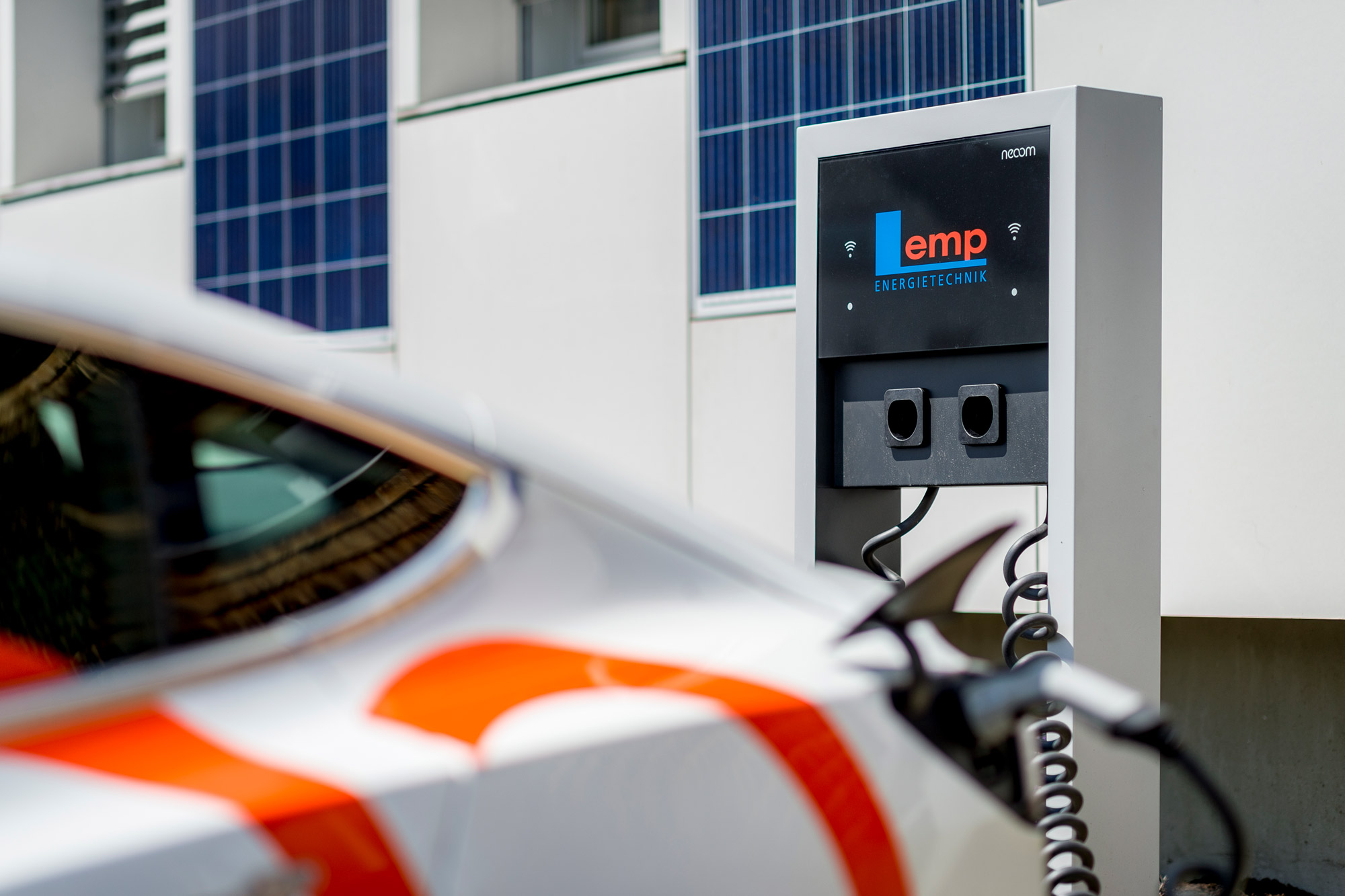 Simple operation
Common accounting systems
Dynamic load management
Modern design
IoE OS by NTUITY
Modern design
& smart functions
The neoom BOOGIE charging pole offers up to 2 x 22 kW power with type 2 socket or optional 4m spiral cable. Higher charging capacities with lower connected loads are possible through dynamic load management. This saves you grid connection and operating costs.
Maximum charging power
2 x 22 kW, 3-phase, 400 V
Version
Type 2 socket or 4 m spiral charging cable
Load management
Static or dynamic, master-slave function
Communication
RFID, Webinterface, OCPP
Energy meter
MID meter for billing per charging point
Interfaces
Ethernet RJ45 & Modbus RS485
Dimensions (H x W x D)
1624 mm x 570 mm x 170 mm
Protection class
IP44 for indoor and outdoor use
Ambient temperature
-20 °C to 55 °C
Network connection
GSM / LAN
Hedging
Direct current fault detection 6mA IEC 61851,
Contactor bonding detection,
Lightning and surge arrester,
Residual current circuit breaker type A integrated
Options
Labelling,
intelligent residual current circuit breaker
with reclosing function
individual QR code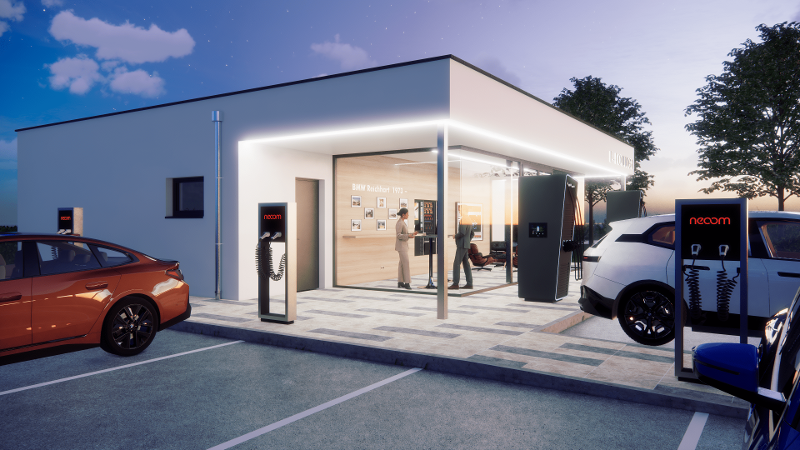 Fit with neoom
for the electric future!
With the slogan "Mobility guaranteed", the long-standing family business BMW Reichhart in Mauthausen has made it its business to keep its customers mobile.
is the right one for you?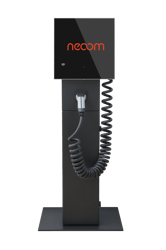 neoom BOXX
The smart wallbox with dynamic load control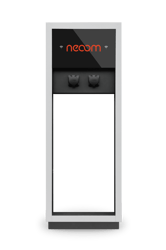 neoom BOOGIE
The smart design
charging station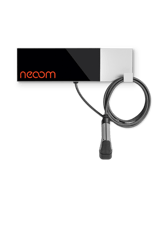 neoom WHIZZY
The compact wallbox with an innovative design
Successful projects

powered by neoom
References

|

instagram_en
References

|

instagram_en
References

|

instagram_en
References

Energy Community Wienerwald: Solar Power for Everybody

In 2010, an expert analysis revealed that 78% of the energy consumed in the Wienerwald region is fossil-based. This was a fact that local resident...

Josef Wyss Sägerei: Energy carved from the right wood

The partnership with neoom emerged from a large-scale storage project with a focus on Peak Shaving. neoom convinced Convoltas with its strong...

Autohaus Ortner x neoom: Energy transition loading

Autohaus Ortner aims to raise awareness among its customers that sustainable, decentralized energy generation and electromobility are not only...

The new freedom in the Freiraum Freistadt

Under the name Freiraum Freistadt, 25 residential units are being built in the Upper Austrian Mühlviertel in the municipality of Freistadt - and the...

Read more
Read more
Read more
Read more