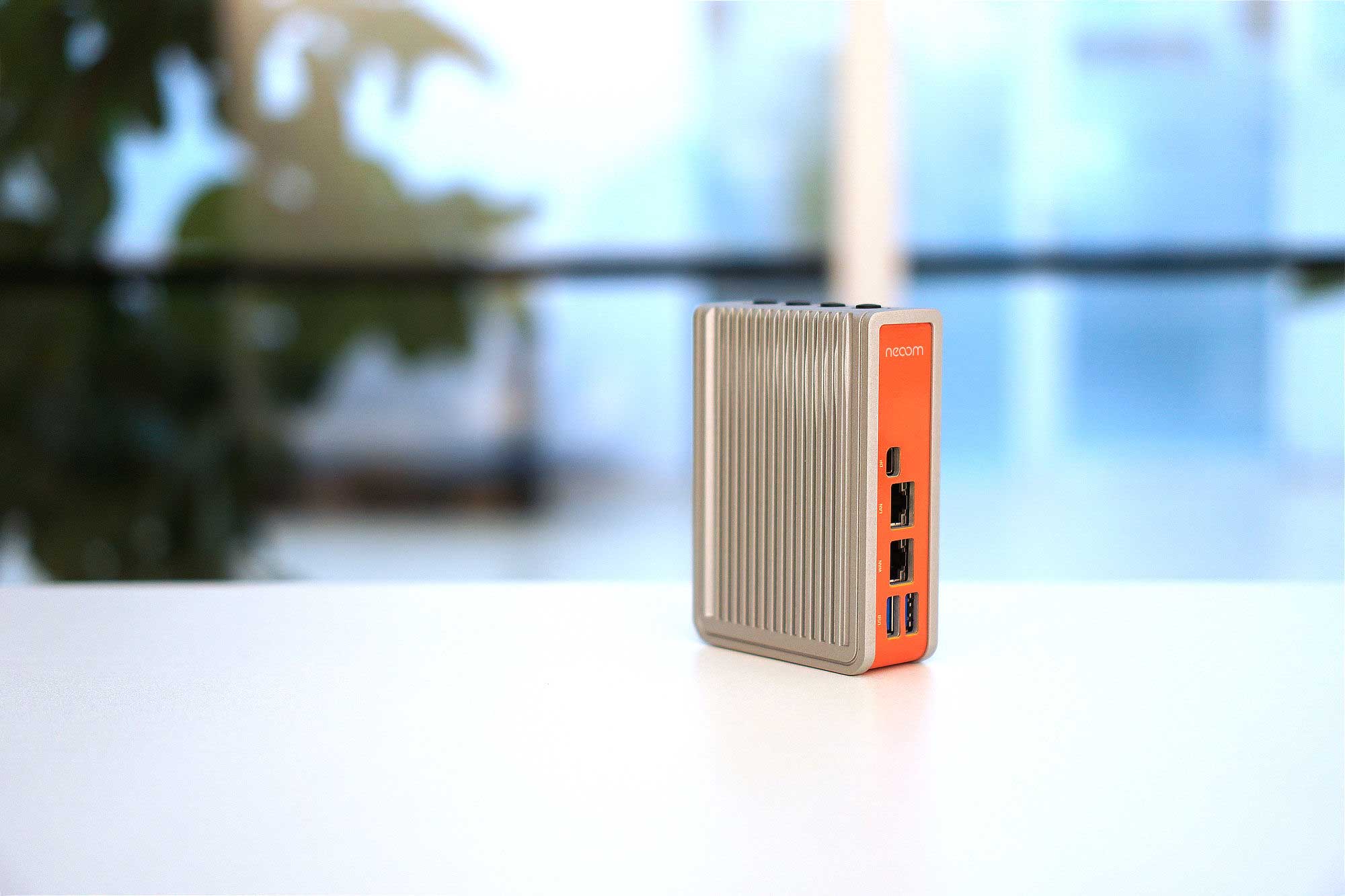 The know-how of neoom & the intelligence of NTUITY combined
With our BEAAM gateway, all your energy devices at your location are connected. The data is securely transferred to the neoom APP and made available for further applications. You can connect not only neoom devices, but also devices from other manufacturers to your energy system.
neoom APP



Here, neoom relies on an Internet of Energy platform that networks any number of locations, measures and controls all devices and informs and alerts their users. In this way, the energy flow can be optimally controlled in order to provide the right amount of energy to the customer in a cost-effective manner. In addition, you have an overview of the yield of your system and are always up to date in the event of malfunctions.
The neoom APP uses NTUITY technology to display live data from photovoltaics, electricity storage, charging stations, heat pumps, etc. and to optimise processes.

NTUITY - Connects device manufacturers, system integrators and site managers to simplify their processes, increase the security of the local energy infrastructure and enable sustainable services based on renewable energies.
The gateway for

Intelligent Energy Management
BEAAM makes your infrastructure fit for the Internet of Energy. The gateway is the interface between your hardware and our neoom APP and thus enables intelligent energy management in your energy system.
ADVANTAGES:
High-quality casing of industrial standard
Temporary network failure bridged by integrated memory
Data collection and correct control of devices even in case of internet outage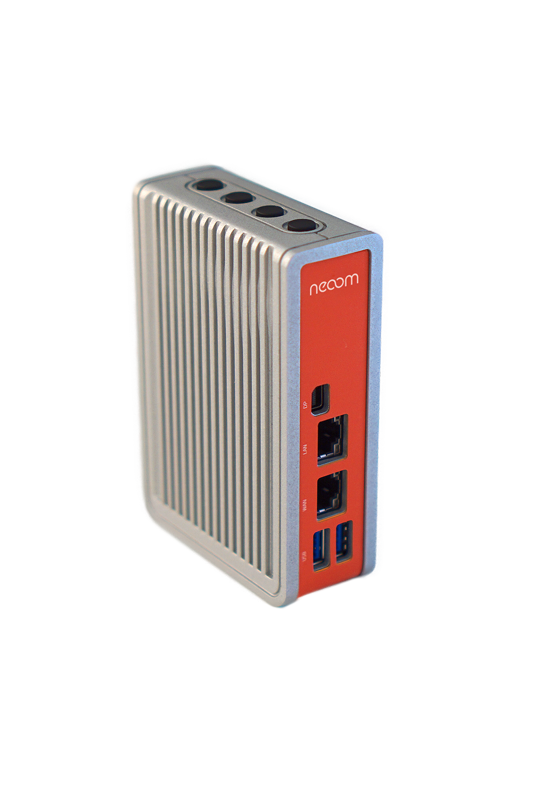 IoE


Device list

Find here all those devices that can be integrated into the neoom APP via the NTUITY technology.
Search specifically for manufacturers
The status shows you immediately whether your devices are compatible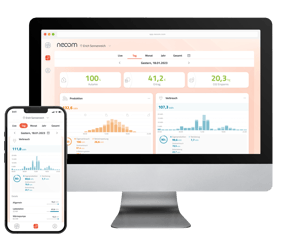 APP
The full potential of the Internet of Energy for your home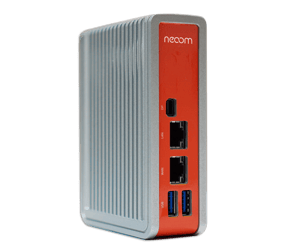 BEAAM
Network your energy system with your neoom APP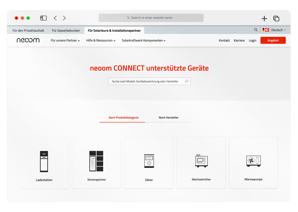 Compatible
Link your devices
to your
energy system
Do not miss anything
Stay up to date with the latest developments!
References

|

instagram_en
References

|

instagram_en
References

|

instagram_en
References
References

|

instagram_en
References

|

instagram_en
References
References
References
References
References
References
References
References
References

Energy Community Wienerwald: Solar Power for Everybody

In 2010, an expert analysis revealed that 78% of the energy consumed in the Wienerwald region is fossil-based. This was a fact that local resident...

Josef Wyss Sägerei: Energy carved from the right wood

The partnership with neoom emerged from a large-scale storage project with a focus on Peak Shaving. neoom convinced Convoltas with its strong...

Autohaus Ortner x neoom: Energy transition loading

Autohaus Ortner aims to raise awareness among its customers that sustainable, decentralized energy generation and electromobility are not only...

The new freedom in the Freiraum Freistadt

Under the name Freiraum Freistadt, 25 residential units are being built in the Upper Austrian Mühlviertel in the municipality of Freistadt - and the...

Autohaus Rotschne shapes the future of mobility together with neoom

The electric car fleet at Autohaus Rotschne is growing rapidly. Managing Director Jörg Rotschne thought that this was not enough. He decided to take...

Vaillant warms sales offices sustainably with neoom

Vaillant Group aims to reduce its CO2 emissions by 50 percent by 2030 through its in-house sustainability program SEEDS. The first step towards...

Ortner wood is one step ahead with the energysystem of neoom!

The wood processing company is already being run by the 6th generation. For as long as we can remember, 180 years ago, a hydroelectric power plant...

Mandl's goat farm is up for the energy transition

It can be said that Mandl's Ziegenhof has already accumulated 100 years of experience with energy storage systems. Back in 1921, the...

ENVIRAL® surface finishing gets more efficient energy concept

ENVIRAL® relies on the power of the sun to generate electricity for its two sites in Niemegk and Pöttelsdorf. This is not only sustainable, but also...

IKEA is completely rethinking the furniture store.

The spacious roof terrace offers a marvellous 360° view of Vienna. If you lift your gaze, you will discover an airy roof construction peppered with...

BMW Reichhart gets fit for the electric future with neoom!

automobile companies need them, merchants want them, and customers love them. We are talking about electric cars, which can now be found prominently...

"Kolm Moden" relies on know-how from neoom for its energy generation

That's why, more and more companies are deciding to put energy production into their own hands. To be able to do so, neoom provides them customized...

From PV to e-fleet: Neubacher Metalltechnik relies on neoom

The energy transition depends on innovative systems and joint efforts. And neoom is actively helping to shape it. On the one hand, by offering...

Winemakers also rely on neoom

One person who feels changes in the climate and the environment every day is winemaker Robert Direder in Kirchberg am Wagram: "As a winemaker, I am...

Huemer poultry farm relies on sustainable energy generation

The company has been in existence for more than 35 years and is now taking the next step into the future by actively expanding along the path to...

Continue
Continue
Continue
Continue
Continue
Continue
Continue
Continue
Continue
Continue
Continue
Continue
Continue
Continue
Continue