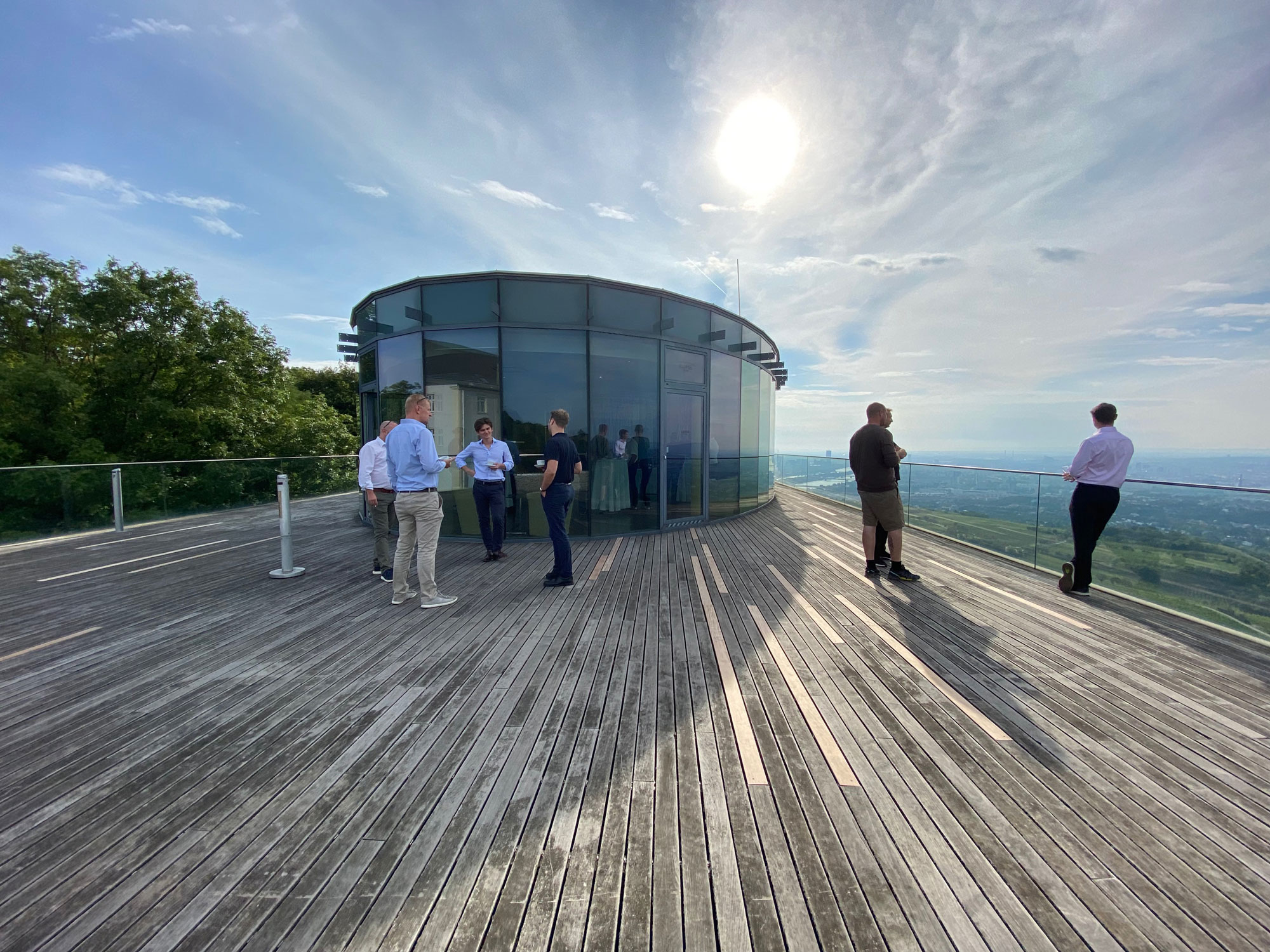 Our mobile training series recently came to a worthy conclusion with the neoom Powerday in Munich. Due to the great interest, we were able to welcome a record number of participants to the grand finale in the Bavarian capital.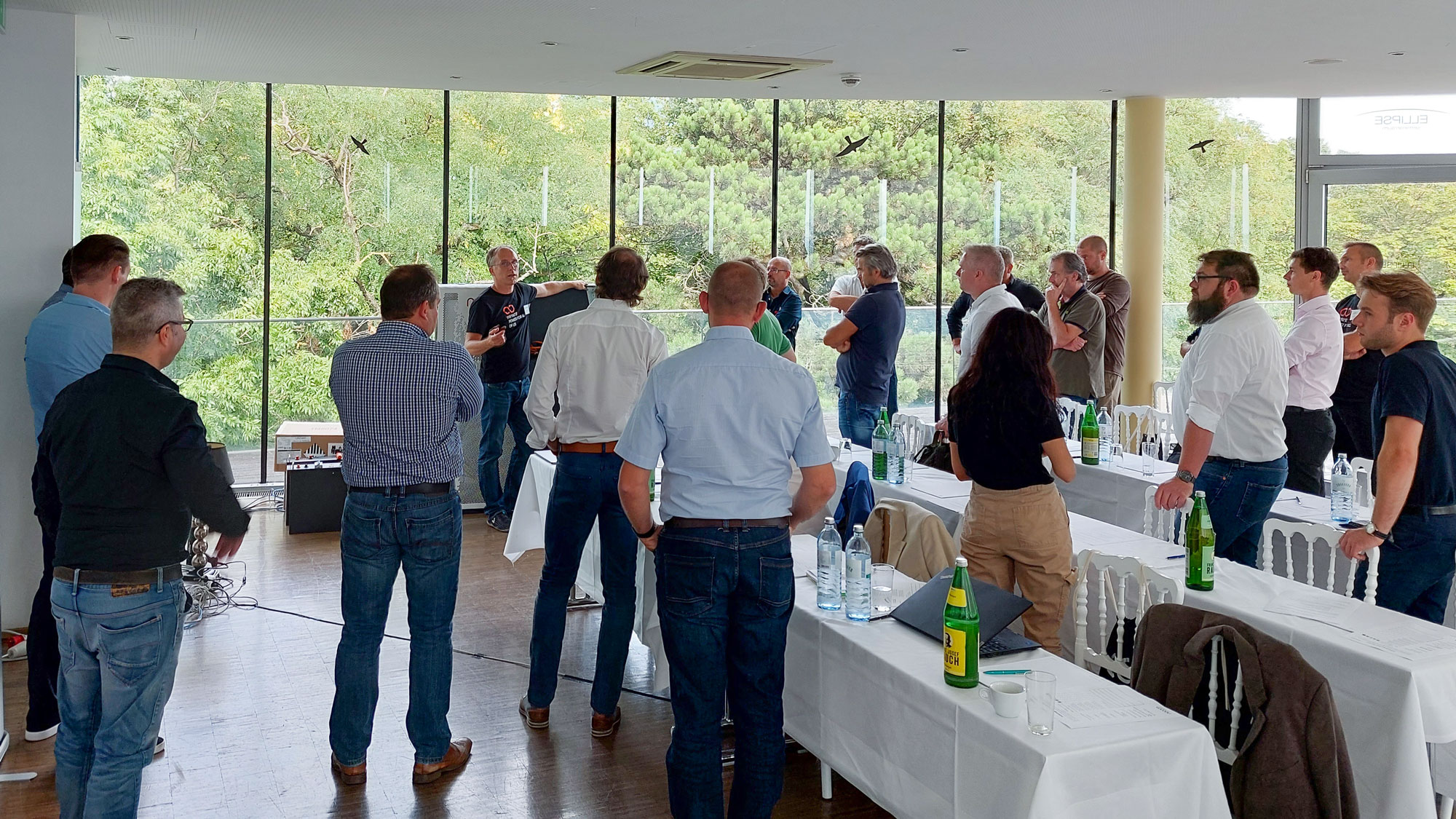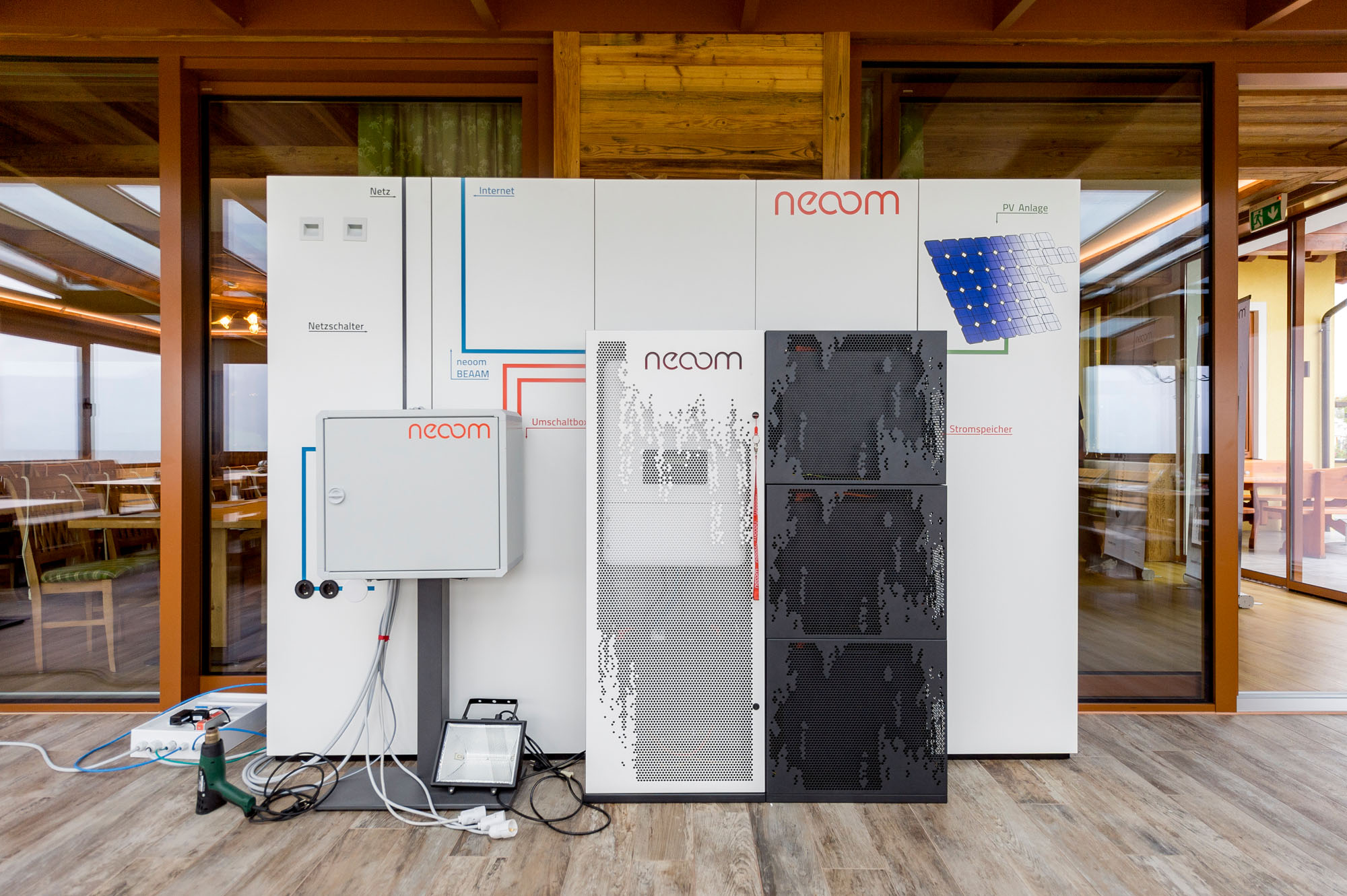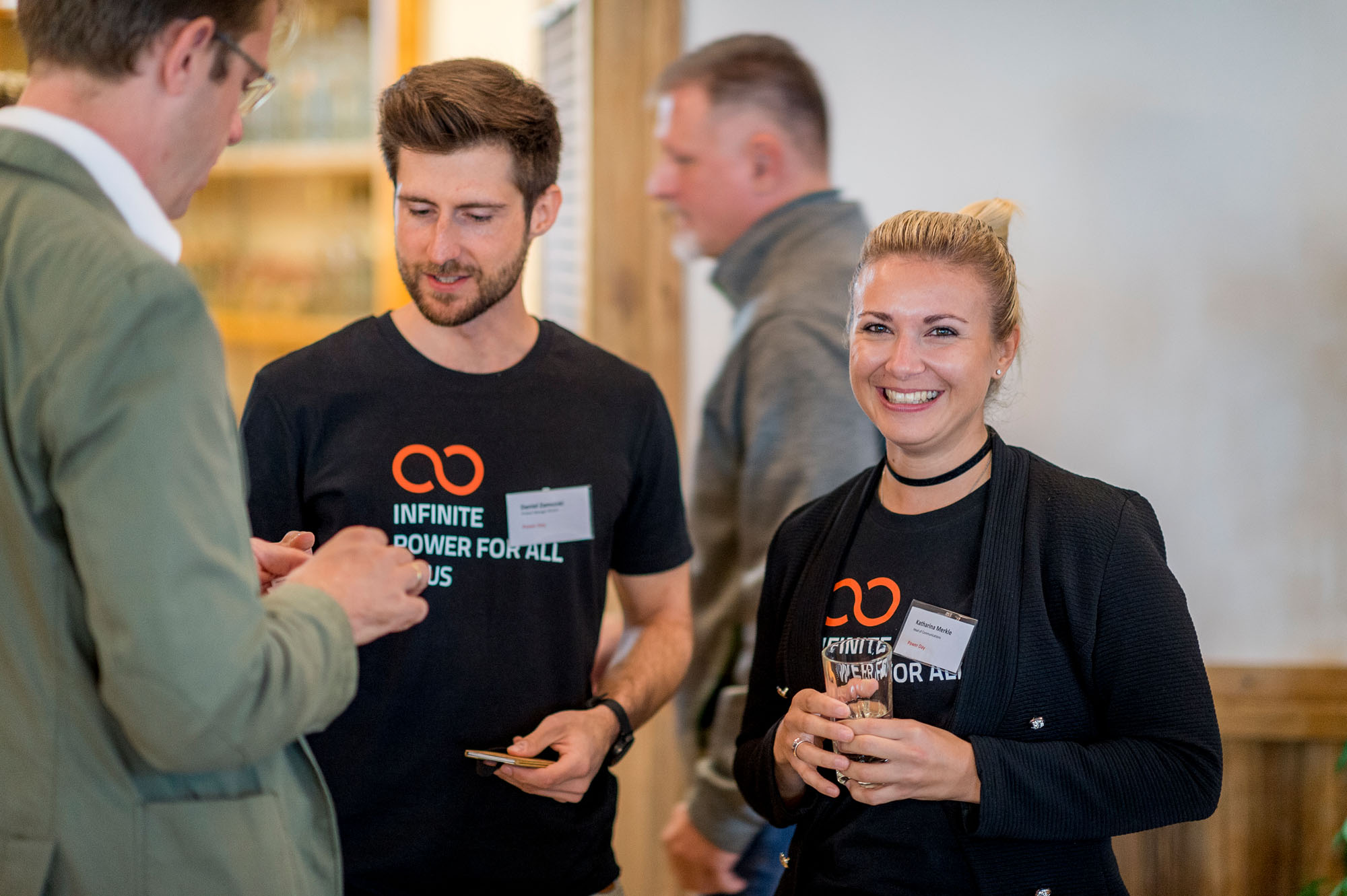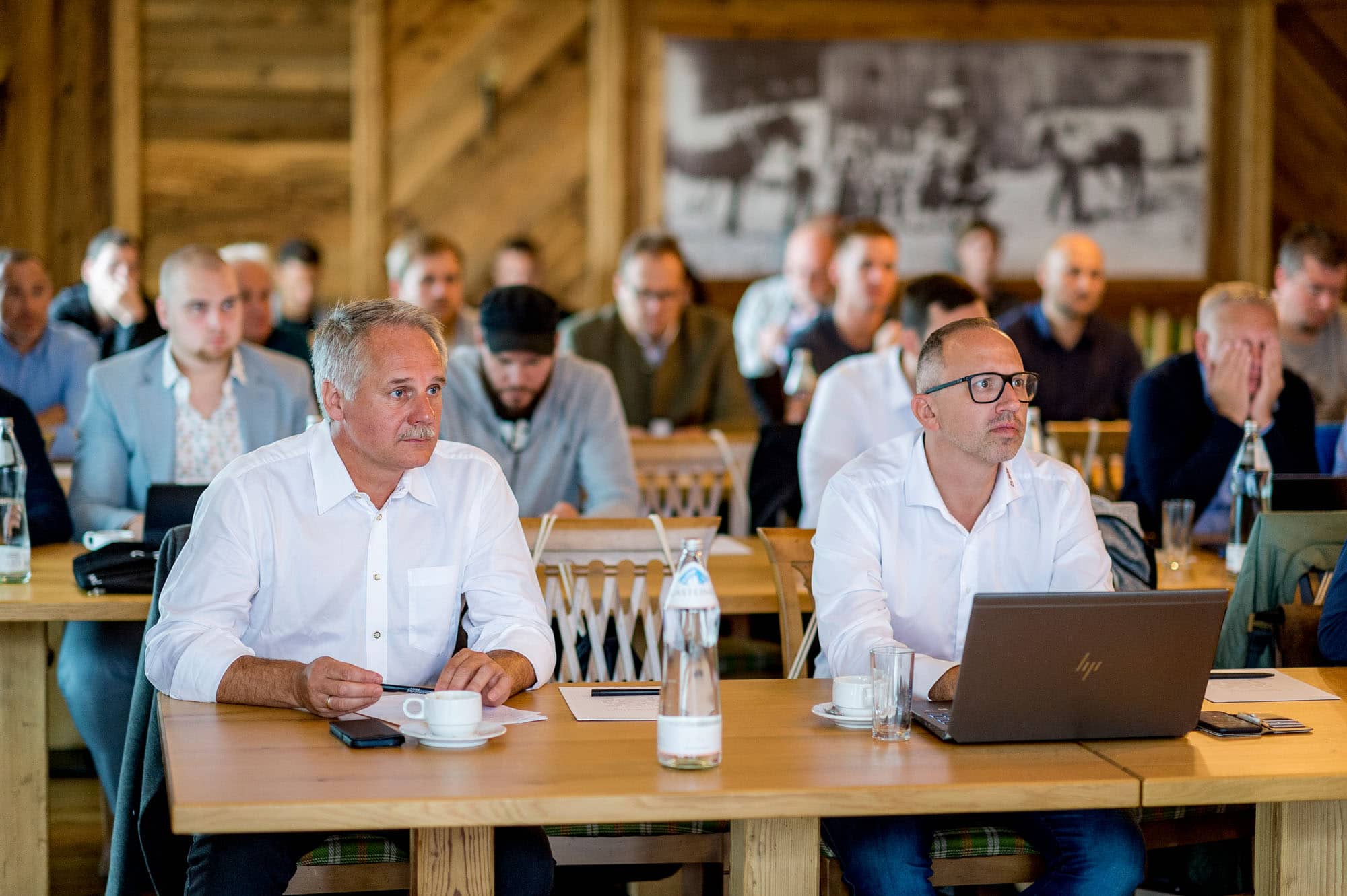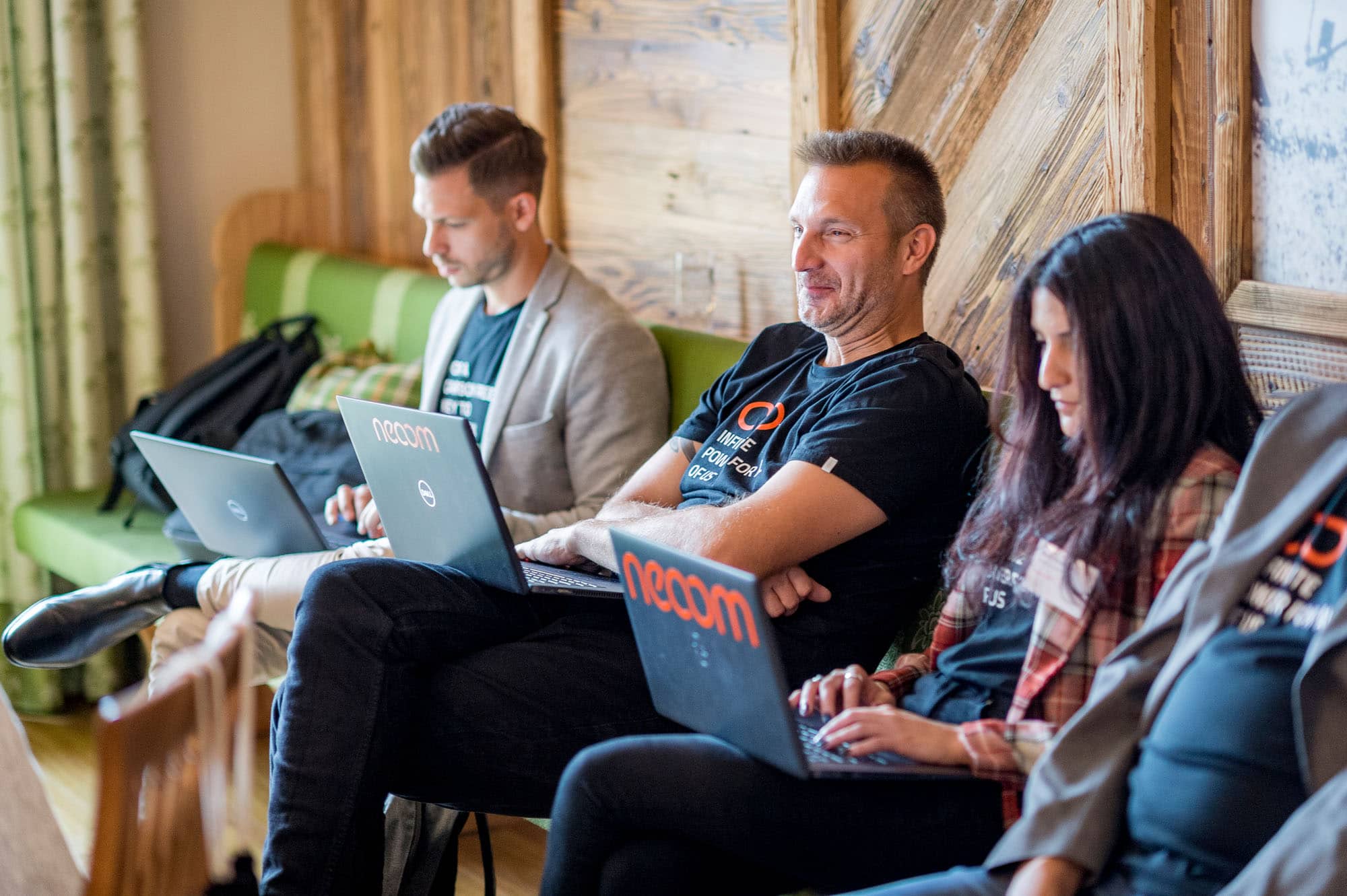 "250% towards the energy transition. A top event, great products and highly motivated employees! It's great pleasure with neoom!"
Markus Unger
Managing Director e.t.u. Elektrotechnik Unger
"Sustainable partnerships are a fundamental part of our business model. As kW-Solutions, we appreciate the eye-to-eye cooperation with neoom and we are very much looking forward to being able to provide even more power together. The Powerdays were an absolutely valuable event in terms of content as well as informality. kW-Solutions is already looking forward to the next Powerdays."
Benjamin Walch & Korbinian Kasinger
Managing Director of kW-Solutions
"You simply notice that the whole neoom team is fully behind the cause. Even during the personal welcome, I had the feeling that I belonged to the neoom team. I am glad that you have made the journey to Germany and I am sure that together we will succeed in convincing the customer of decarbonisation."
Christoph Kirschkowski
Kiko Elektrotechnik & Datentechnik
"The great interest shows that neoom is on the right track. You can immediately feel the positive energy among all the team members of neoom. I can imagine that this is the beginning of something bigger..."
Hans-Christian Pichler
Power Solution
"I especially liked the open exchange with customers and interested parties. The discussions gave us a deep insight into their processes, problems and most important concerns. At the same time, the participants appreciated that we listen to them and see them as partners at eye level."
Daniel Zamojski
Product Manager NTUITY, neoom
"Die Powerdays haben eine wirklich intensive Vernetzung mit unseren Systempartnern gebracht - Produktschulung und Rückmeldung gingen dabei Hand in Hand."
Michael Schneiderbauer
Head of Product Development, neoom
"I was delighted by the great response and the consistently positive feedback from both our new and existing system partners. The active exchange and cooperation within the team was extremely impressive."
Daniel Türk
Head of Product Sales D-A-CH, neoom
"My personal highlight was certainly the personal meeting with our system partners and the exchange during the breaks, as you could talk to the partners here in a relaxed environment. The discussions showed that we are on the right track with electricity storage systems with a grid replacement function and a holistic energy management system."
Frank Dörner
Sales Manager, neoom
"The neoom Powerdays 21 were a very successful series of events on decentralised energy systems with interactive formats and in the best atmosphere. I personally appreciated the direct exchange and the valuable feedback from our partners. We were able to discuss future topics such as the further development of the energy transition as well as current trends, challenges and solutions."
Julius Schärdinger
Head of Sales NTUITY, neoom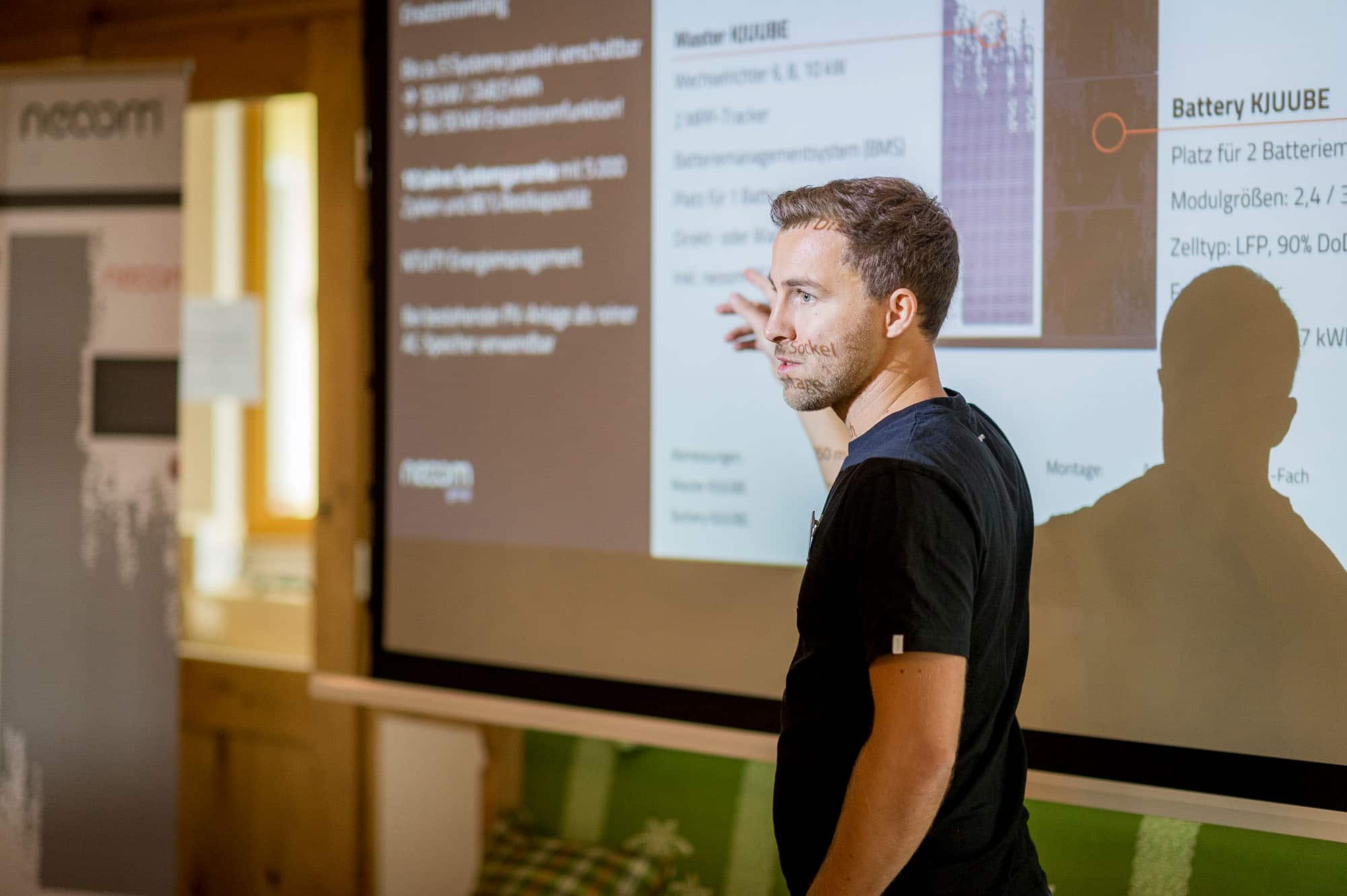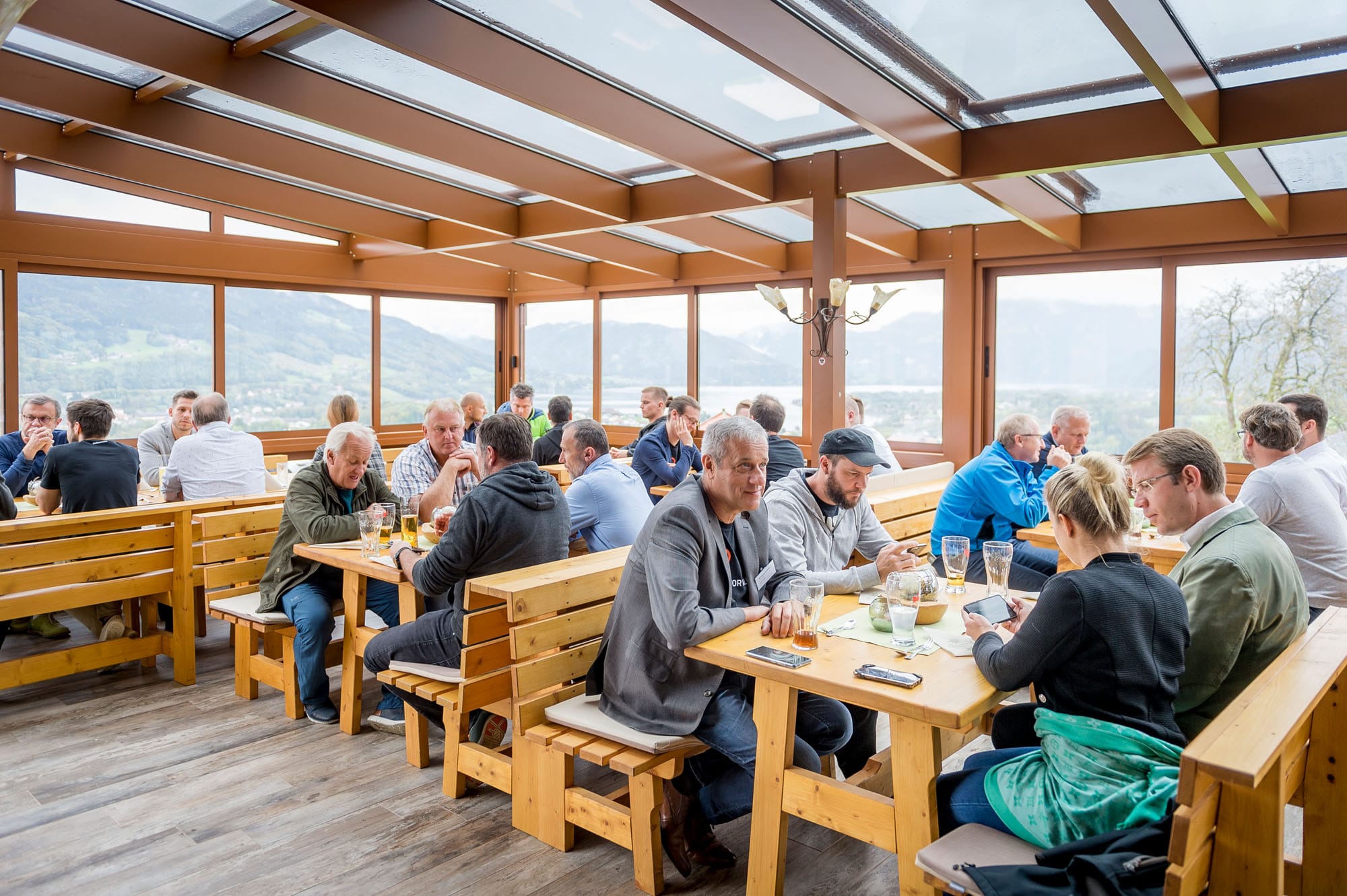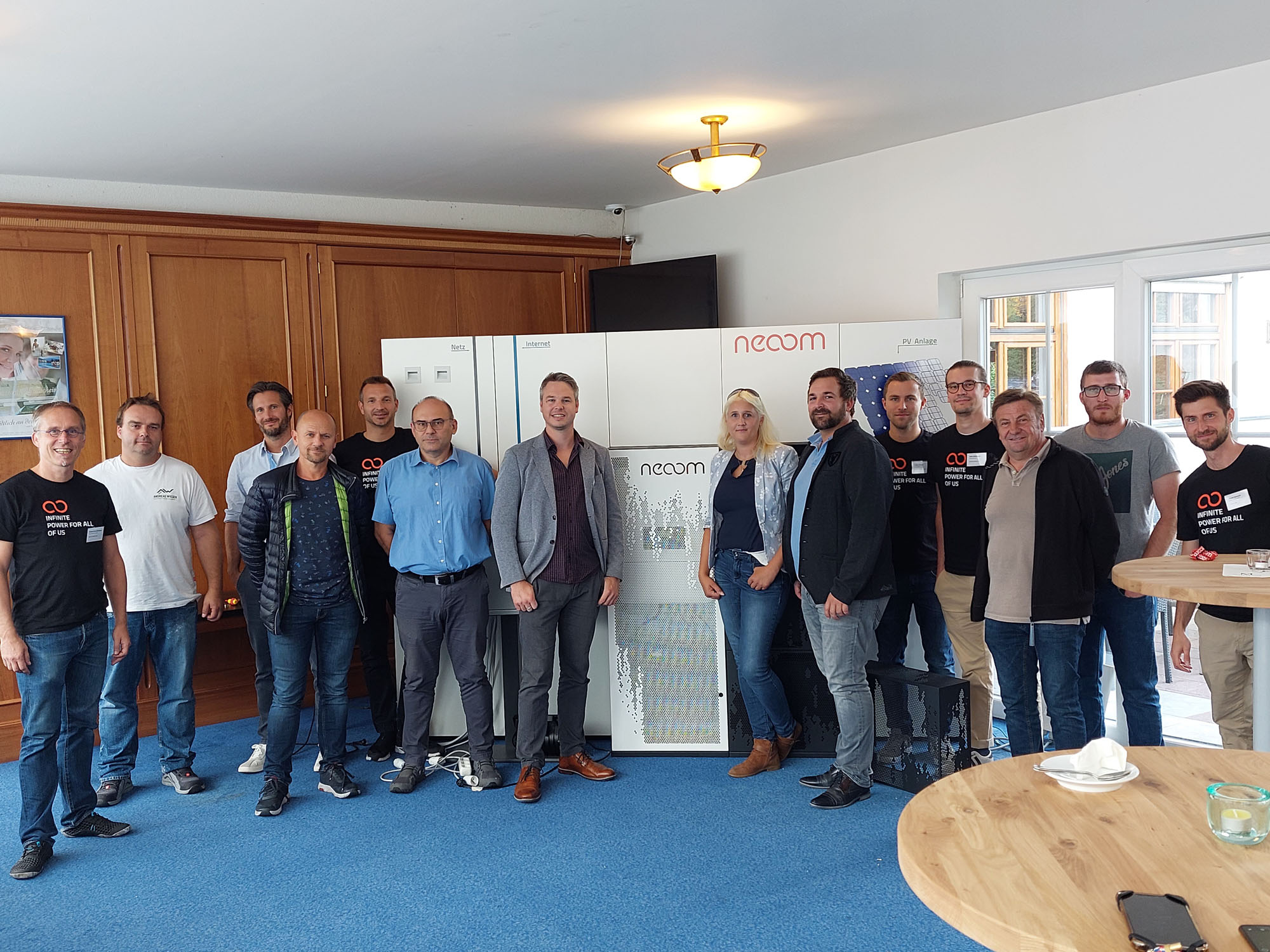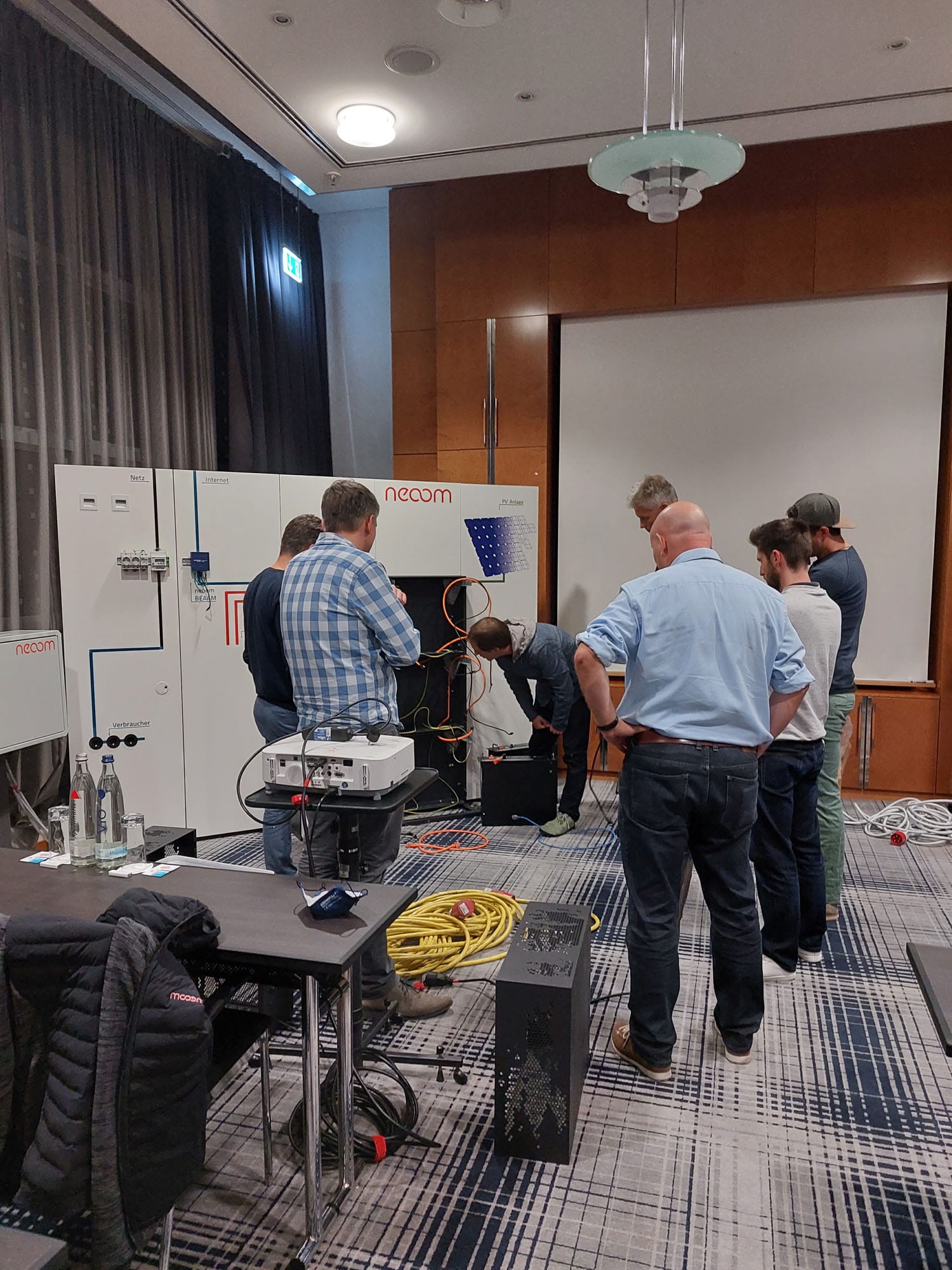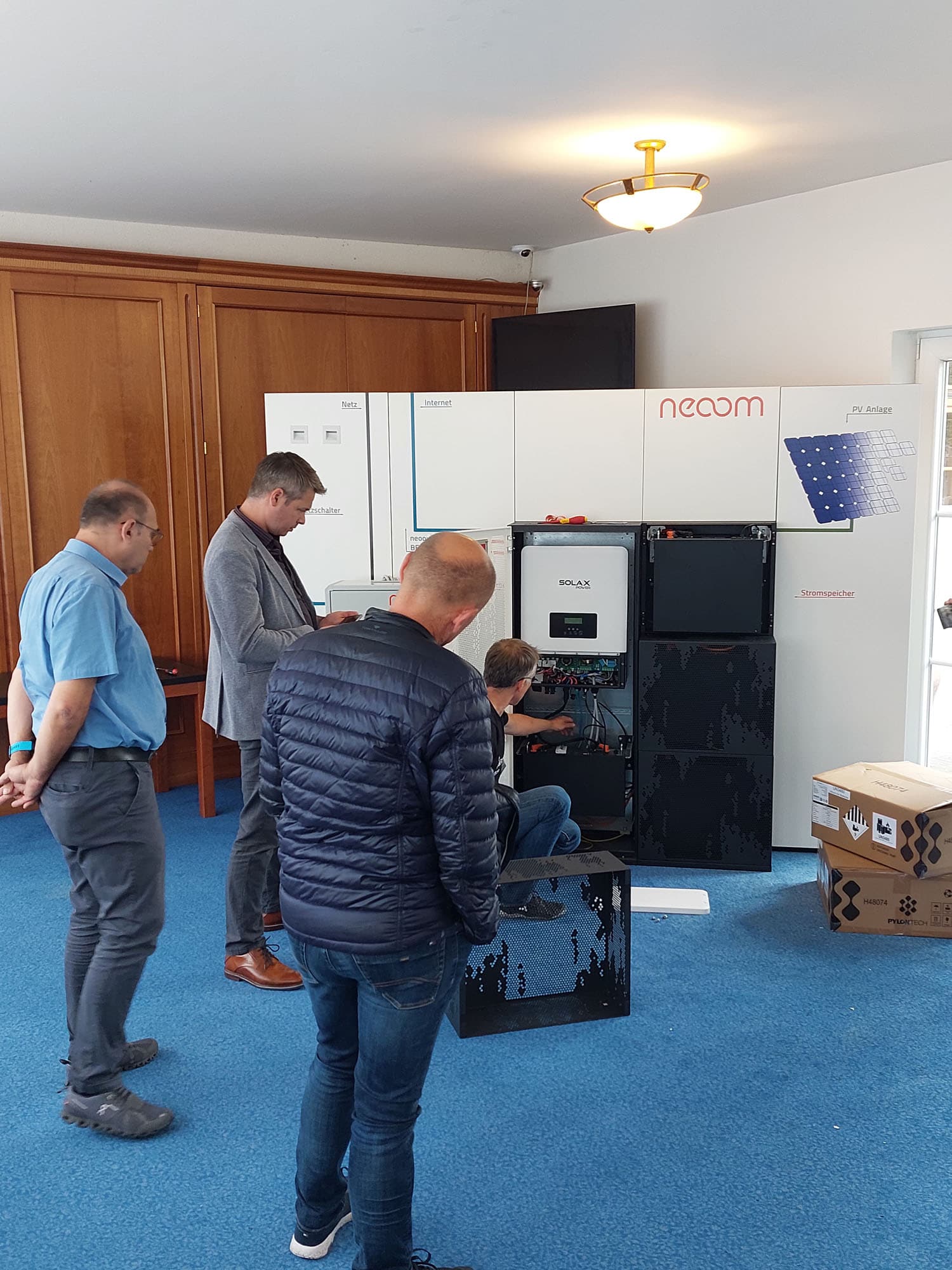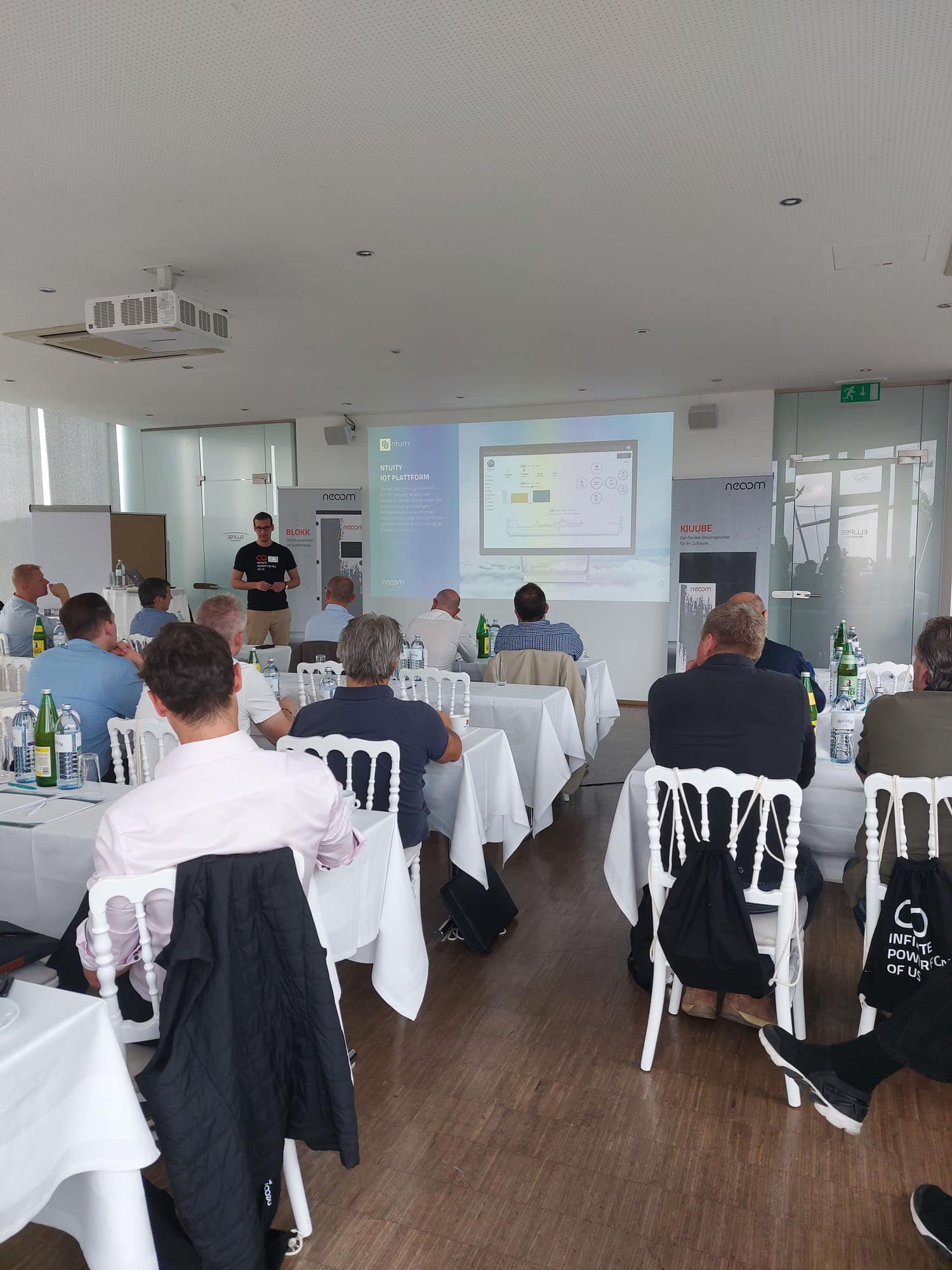 Blog
Blog

|

neoomiverse
Blog
Blog
Blog
Blog
References
Blog
Blog
References
Blog
Awards
References
Awards

|

neoomiverse
References

neoom: A star guides the way to the energy transition

After all, there is a lot to report: From product launches, moves & office openings, joint successes & new neoom heroes and of course our...

#neoomliveX: Entering the new epoch of energy transition

"We don't have an energy crisis, we have a crisis of nuclear, fossil fuels!" emphasised former Member of the Bundestag & President of the Energy...

Welcome to the Zero Emission Society!

Are we prepared for a climate-neutral future? More importantly: are those people who make major business decisions prepared? Do they know what needs...

Optimize your power consumption through peak shaving

Electricity costs are an ever-increasing cost factor for many companies. However, there is a relatively high savings potential for many of them -...

The price of carbon dioxide

In its 1990 amendments to the Clean Air Act, the U.S. Congress established the Acid Rain Program, aiming to reduce sulfur dioxide (SO2), the primary...

Decarbonisation with Claudio Carbone

As Country Manager Switzerland, Claudio Carbone will henceforth make it his task to build up neoom's organisation in Switzerland from the ground up....

Autohaus Ortner x neoom: Energy transition loading

Autohaus Ortner has set itself the goal of raising awareness among its customers that sustainable, decentralized energy generation and...

neoom x European Forum Alpbach

The European Forum Alpbach is open to young people and enables young students to take part in the EFA in the course of scholarships from the...

Free City: Booting started

In order to start the first phase of the Free City, the booting, the progress of construction so far was presented to tenants, regional politicians...

The new freedom in the Freiraum Freistadt

Under the name Freiraum Freistadt, 25 residential units are being built in the Upper Austrian Mühlviertel in the municipality of Freistadt - and the...

A slow change in climate - Germany's dilemma about renewable energy

In the process of enforcing the energy transition, the new German Economy and Environment Minister Robert Habeck finds himself standing with his back...

Neoom wins EY Scale-up Award

This summer, EY, one of the world's leading consulting companies, presented the EY Scale-up Award in Austria for the first time. The winners were...

Autohaus Rotschne shapes the future of mobility with neoom

The electric car fleet at Autohaus Rotschne is growing rapidly. Managing Director Jörg Rotschne decided that this was not enough - and decided to...

neoom group awarded by Kununu as Top Company 2022

As an extremely rapidly growing, young company, our employees are our most important asset - after all, they have the necessary know-how and...

Vaillant warms sales offices sustainably with neoom

Vaillant Group aims to reduce its own CO2 emissions by 50 percent by 2030 through its in-house sustainability program SEEDS. The first step towards...

read more
read more
read more
read more
read more
read more
read more
read more
read more
read more
read more
read more
read more
read more
read more