With neoom products
towards the energy transition
Our products make your transition away from fossil energy sources and into the energy transition possible. All components are perfectly coordinated and offer you an individual integrated solution for your sustainable energy concept - or an ideal addition to your existing energy system!

neoom APP
A new era of energy supply
With the neoom app, we are introducing a new epoch in the evolution of the Internet of Energy: access to the energy transition and to energy services for each and every one of us. The era of neoom energy concepts began with our electricity storage units. But we continued to evolve. Thus, with our Internet of Energy NTUITY, we launched the second epoch by networking devices, locations, and users. In the third epoch, we are going one step further. We are building on our previous findings and adding new ones: With the neoom app, in the future we will also be connecting people. In this way, we will create a network of renewable energy communities and make the energy transition a reality together!
Coming soon:


neoom APP

The neoom app connects devices. Sites. People. With the neoom app, every individual can become part of the energy transition and use relevant services. This way, it is becoming better and better: Built on AI, our app is constantly learning. While still in its first learning phase, the app will continue to improve. The more data it collects, the faster it will develop. This is the only way to get closer to sustainability. After all, digitalisation is an essential building block of the energy transition.

With the KLUUB feature of the neoom APP, people can network as regional electricity producers and consumers in a renewable energy community and share their sustainably produced electricity with each other.

Currently, the neoom APP is only available for superusers. Based on the superuser data, the neoom app is in a learning phase. After this learning period is completed, it will be available to everyone!
ADVANTAGES:
Linking energy devices, locations and users
Buying and selling sustainable electricity
Access to energy services
Continuous improvement through AI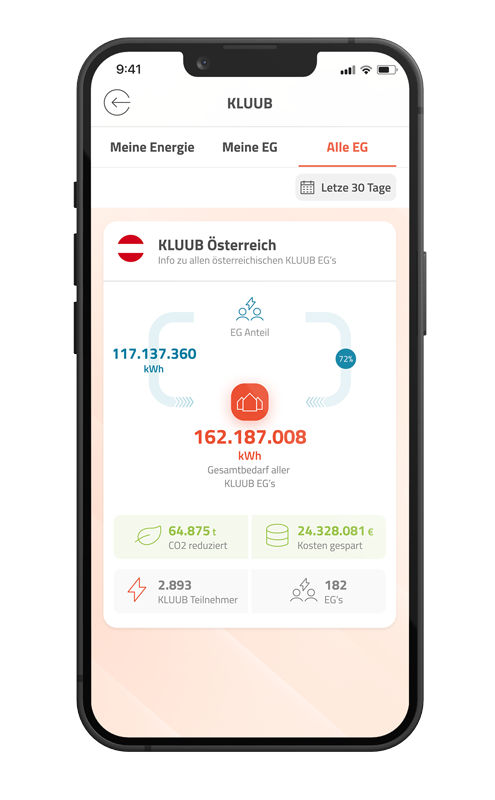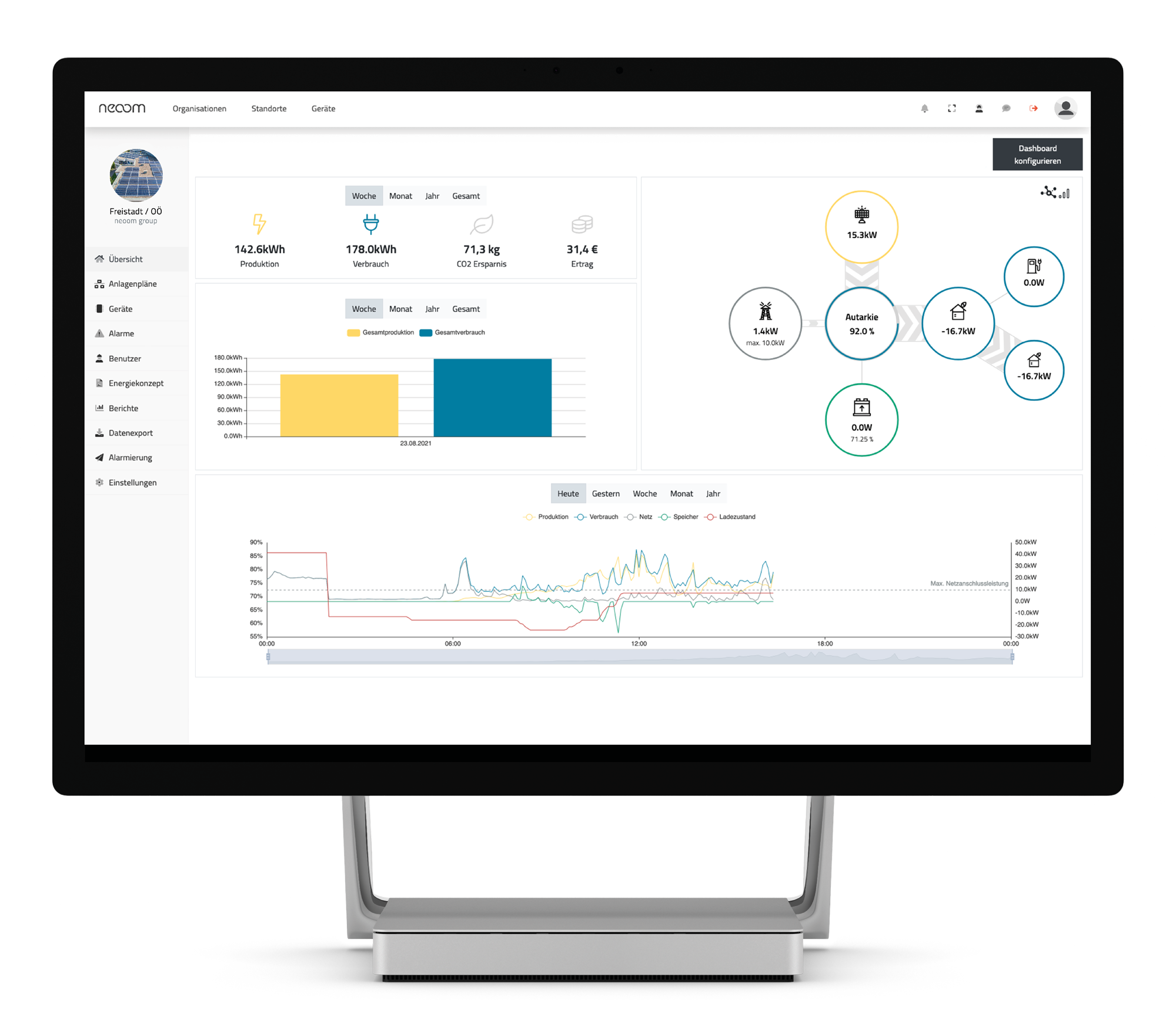 Your electricity consumption


at a glance

With our Internet of Energy platform NTUITY, you can manage your energy flow at any time and get a sound energy concept in advance. Right in the cloud - wherever you are.
ADVANTAGES:
Optimises, manages and controls energy infrastructure devices in a single software package
All functions in a single software
Security and independence through

electricity storage

With an electricity storage system from neoom, you can store your self-produced electricity and protect yourself from a blackout. And: You can maximise your performance, by using more of your electricity in a more flexible way. This lowers your costs. This way you increase your independence and are always on the safe side!
ADVANTAGES: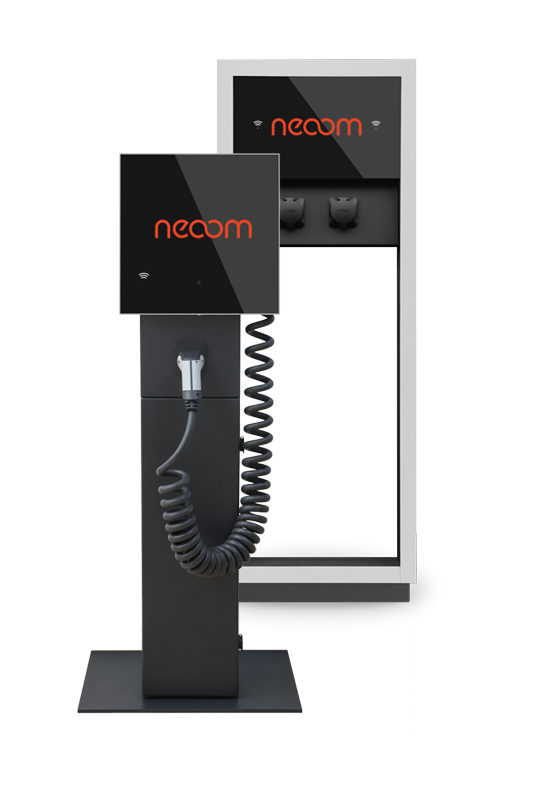 Dynamic


charging infrastructure

With our smart charging products, you can charge your electric car easily, cost-effectively, and flexibly. With the right charging solution, electromobility becomes a walk in the park!
ADVANTAGES:
Independent with


photovoltaics

Be your own electricity producer with a photovoltaic system and gain a great deal of independence while saving costs. You will always know where your electricity comes from - from clean and renewable energy sources.
ADVANTAGES: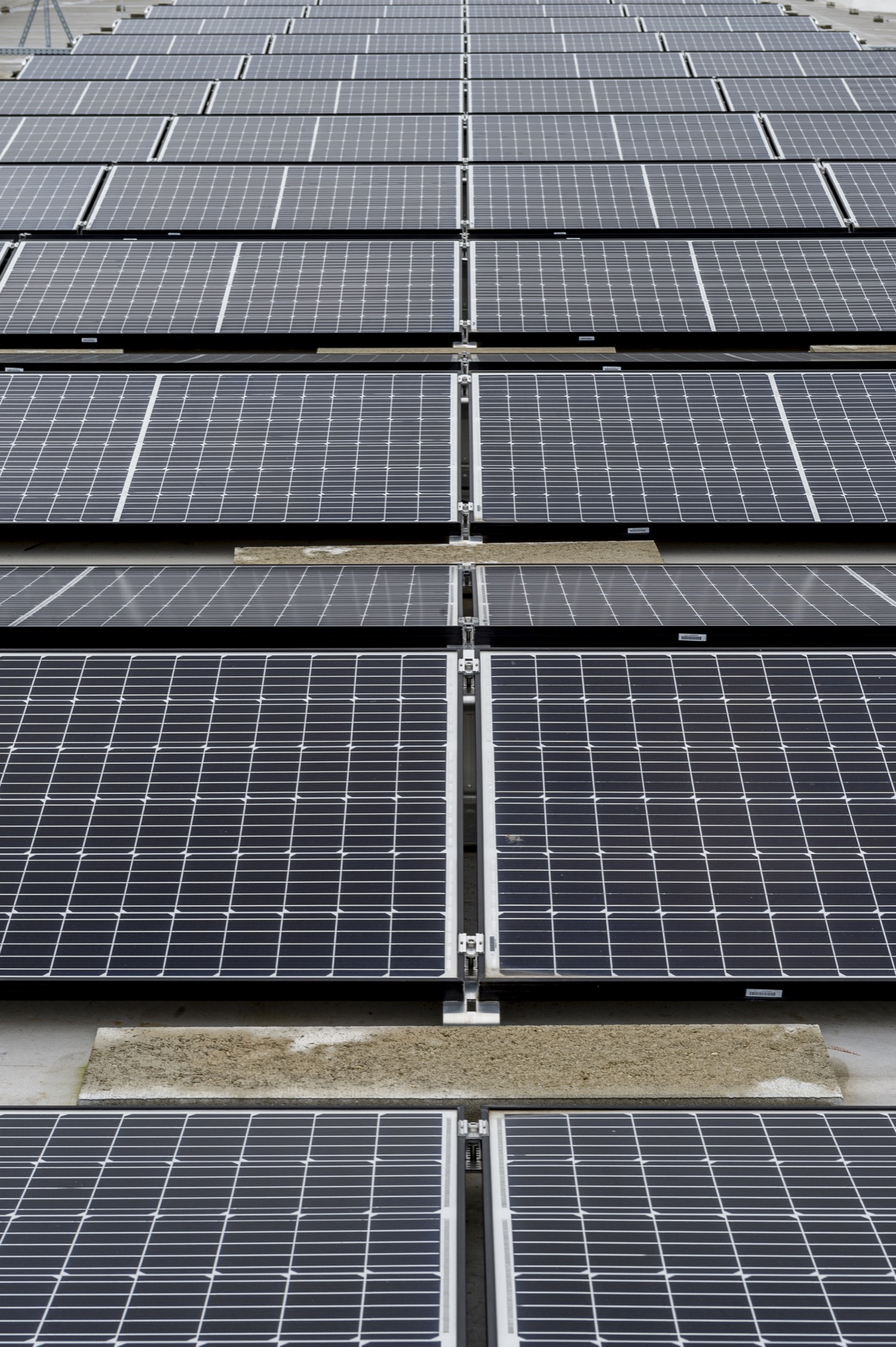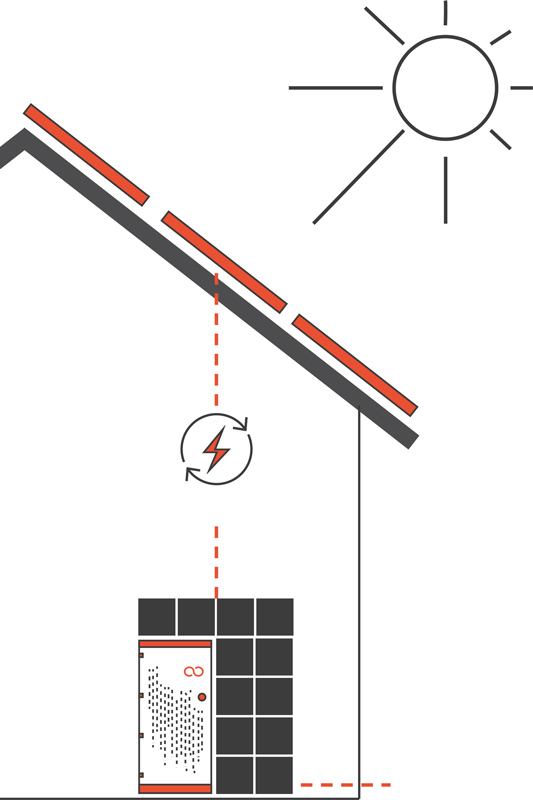 Financing an energy supply project


for your company

We support you in financing your energy concept. This way you can easily start your visionary project for the independent power supply of your company!
ADVANTAGES:
Flexibility combined with security
Monetisation of the electricity surplus
Get in touch
Are you interested in innovative neoom energy and charging solutions? Then get in touch with us and our neoom experts will be happy to advise you.
Get in touch
Are you interested in innovative neoom energy and charging solutions? Then get in touch with us and our neoom experts will be happy to advise you.