Live data
Visualisation
Device control
Offline-capable
IoE by NTUITY
Safe and reliable
BEAAM networks devices such as electricity meters, charging stations, PV systems, inverters, electricity storage units, heat pumps, air conditioning systems and much more.
With BEAAM, the operating status can be recorded at any time and safe operation of the entire system can be guaranteed. Even in the event of an internet failure, data continues to be recorded and devices are controlled correctly.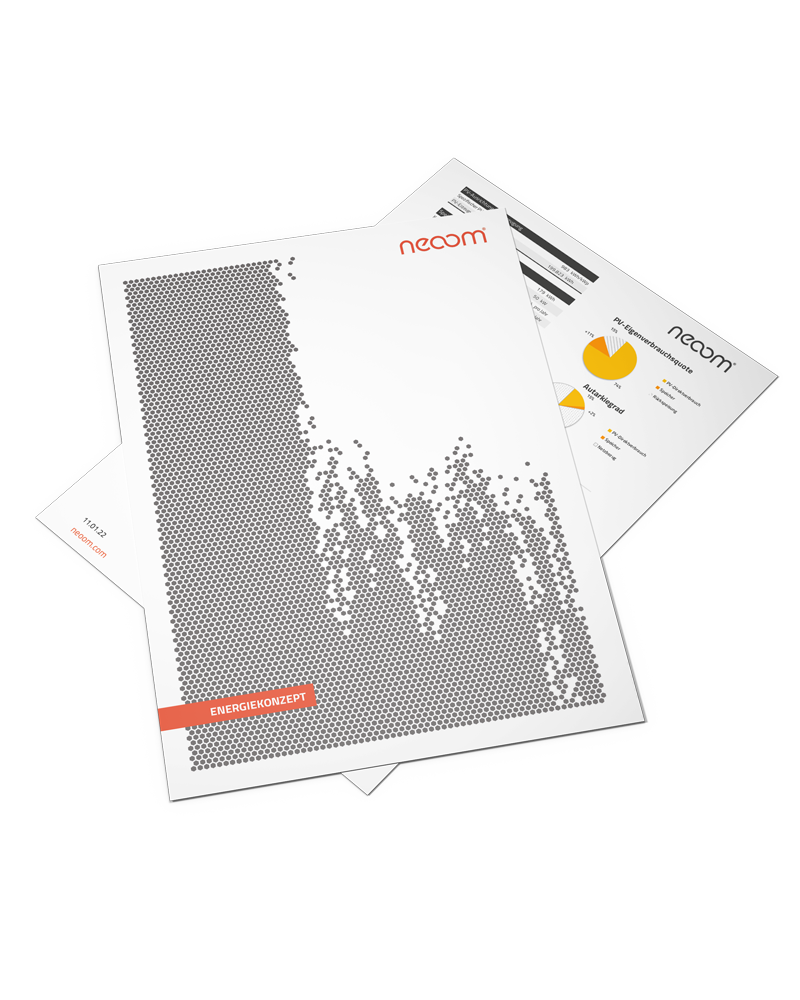 Revolutionary Energy concept

included
We bring clarity to the dimensions of the individual components of your future energy system. Your live data can be recorded via the BEAAM. Together with stored data from existing projects, this provides a realistic insight into the economic benefits of your investment and forms the basis for your optimal energy concept.
ADVANTAGES:
Realistic economic advantages
Sound basis for energy projects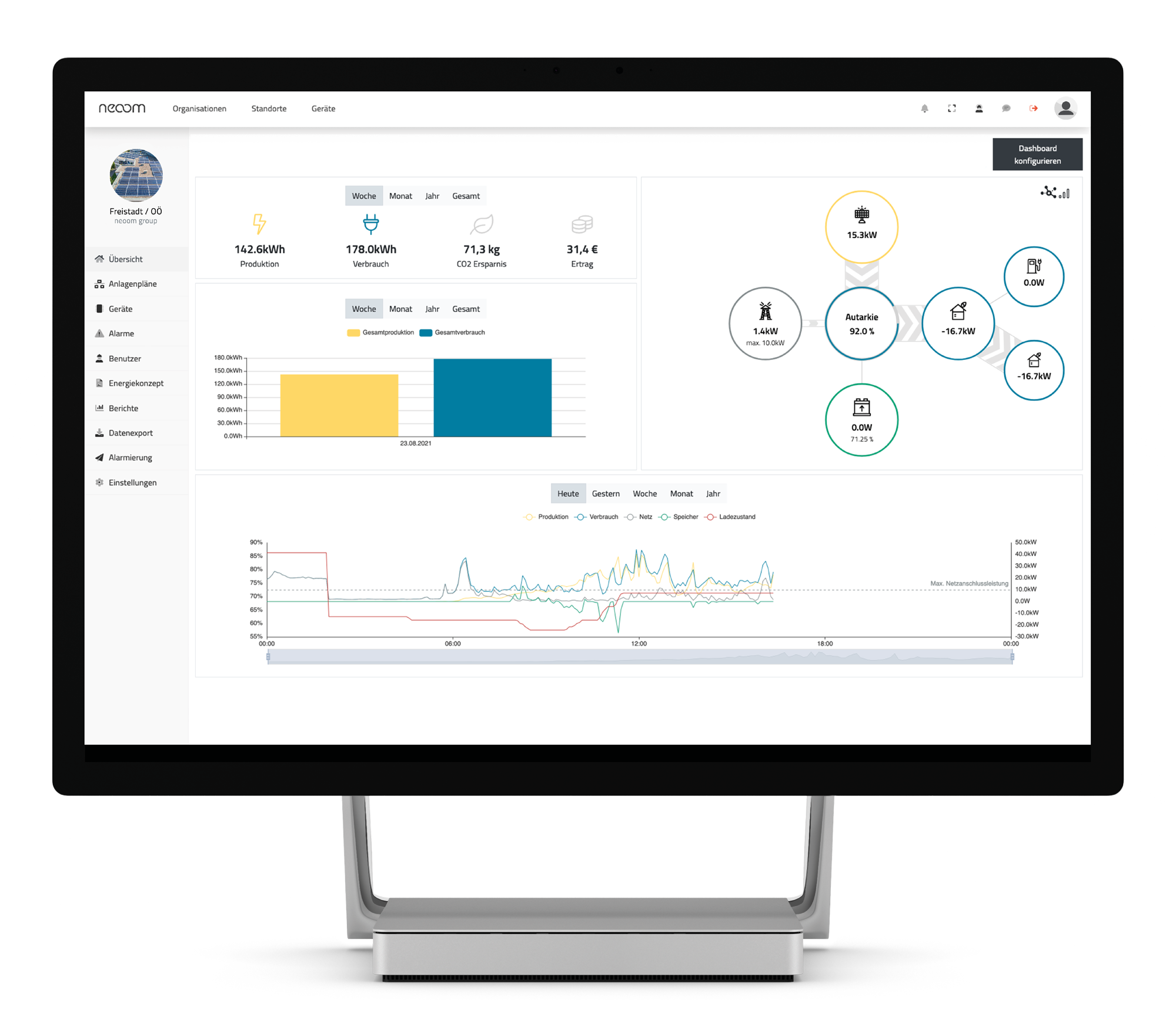 IoE
by NTUITY
BEAAM uses NTUITY, the Software as a Service solution for decentralised and predictive energy management to reduce maintenance & energy costs and increase operational reliability.
The NTUITY platform networks any number of locations, measures and controls all devices and informs and alerts their users. In this way, the flow of energy can be optimally managed in order to make energy available to the customer in the right quantity and in a cost-effective manner.
neoom APP
A new era
of energy supply
neoom NTUITY
The
IoE platform
neoom BEAAM
The gateway for
Intelligent Energy Management
Successful projects

powered by neoom
References
References
References
References

Ortner wood is one step ahead with the energysystem of neoom!

The wood processing company is already being run by the 6th generation. For as long as we can remember, 180 years ago, a hydroelectric power plant...

BMW Reichhart gets fit for the electric future with neoom!

automobile companies need them, merchants want them, and customers love them. We are talking about electric cars, which can now be found prominently...

IKEA is completely rethinking the furniture store.

The spacious roof terrace offers a marvellous 360° view of Vienna. If you lift your gaze, you will discover an airy roof construction peppered with...

"Kolm Moden" relies on know-how from neoom for its energy generation

That's why, more and more companies are deciding to put energy production into their own hands. To be able to do so, neoom provides them customized...

Continue
Continue
Continue
Continue