Register now and enjoy neoom live event on the 31/03/2023:
#neoomlive04
We celebrate our 4th birthday with a party - "#neoomlive04" - on 31.03.2023 in the Free City in Freistadt. As an anchor tenant, we will soon turn the Free City into our new headquarters. Therefore, we are not only looking forward to our product launches and exciting keynotes & panel discussion by & with great visionaries, but also to the soft opening event Lift-Off of the Free City!
#neoomlive04


The programme
Friday, 31 March 2023, 6:00 pm
Free City Freistadt & online via livestream
Product news
Be one of the first to take a look at our new products and hear about our developments
KLUUB & GREEN
Since the launch of the neoom APP a lot has happened and there is already plenty to report about our skills KLUUB and GREEN.
Future talk
Dare to take a look into the future with us.
neoom Award
Announcement of the neoom Award 2023
Afterparty
from 07:30 pm onwards
Free City


Lift-Off

In order to push our products and innovations further, we need a lot more space. For this reason, we decided to make Free City the new headquarters of neoom by taking on the role of an anchor tenant. However, the name "Free City" is not simply the translation of the Upper Austrian town "Freistadt", but rather stands for freedom in many respects: being free from emissions, having freedom for innovative ideas and freedom for personal development.

The "lift-off" is the start of the third of a total of four phases of the highly innovative office building. We are pleased to be able to celebrate this important step together.
#neoomlive04


These are our speakers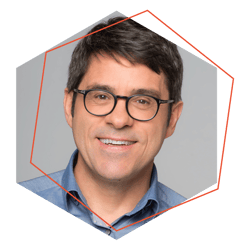 Meteorologist & Climate Hunter


ANDREAS JÄGER
The climate hunter and long-time TV presenter strengthens his commitment to development and climate protection. He shares his knowledge about climate and the changing weather in talks and in documentaries about the climate crisis. Moreover, he has been appointed as an official ambassador of the Allianz für Entwicklung und Klima (Alliance for Development and Climate in Austria).
Managing Director - VDE Renewables


BURKHARD HOLDER

Burkhard Holder has more than 35 years experience in strategy and leadership in the solar industry. His background includes positions in the photovoltaic industry, in the field of applied research and in energy policy initiatives.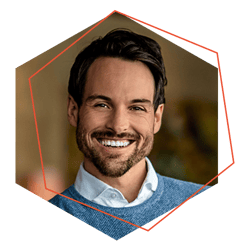 Movie Maker & presenter


MATHIAS GRUBER

Actor and presenter Mathias Gruber shares his knowledge about energy transition and electric mobility in his weekly car show INSTADRIVER in cooperation with Insta-Drive.
Award Ceremony


neoom Award 2023

With the neoom Award, we honour those who stand behind our vision of the future and actively promote energy transition. Regardless of whether it is a private individual, municipality, company, energy community or one of our partners. Hence, the neoom Award is not only a symbol - it offers you the opportunity to be heard on our stage and to inspire others by presenting your project.
THE NEOOM AWARD 2023 is devided into FOUR CATEGORIES
Newcomer of the Year
Who is the newcomer
in the world of neoom?
Innovator of the Year
Which project is moving forward with innovative solutions?
High Performer
Which partner has hit the ground running and is rocking the energy transition with the best projects?
Sustainability Leader
Which company, private project or organisation demonstrates the strongest example of sustainability?
We are no longer accepting projects for the 2023 Award. We thank you for the great project submissions and look forward to the award ceremony on 31.3.2023 at #neoomlive04.

Thank you for your submissions!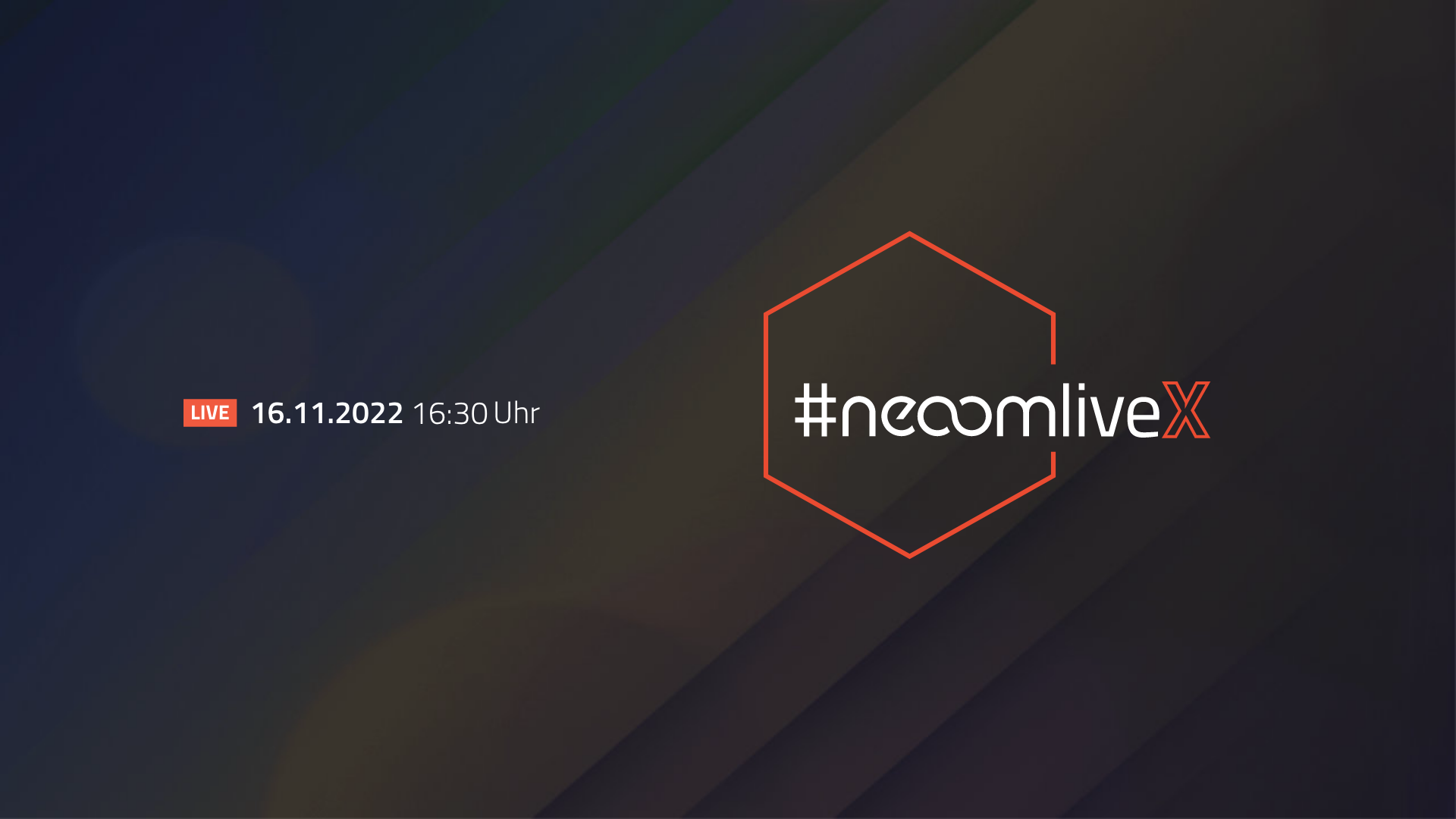 Review
neoomlive
X
Together we started into a new era of energy transition. Experience again the launch of our brand new digital services of the neoom APP.
News from the

world of neoom
Blog

|

neoomiverse
neoomiverse
Awards

|

neoomiverse
Blog

|

neoomiverse
Partner
Blog

|

neoomiverse
Partner
Partner
Awards

|

neoomiverse
neoomiverse
Partner

|

Blog
neoomiverse
Blog

|

neoomiverse
neoomiverse
Awards

|

neoomiverse

#neoomliveX: Mit einer Zeitenwende zur Energiewende

"Wir haben keine Energiekrise, wir haben eine Krise der atomaren, fossilen Energieträger!", betonte der ehemalige Bundestagsabgeordnete & Präsident...

summerparty#22: Coral macht blau

Die pralle Sonne knallte Ende Juli auf die PV-Anlagen des Landes – und auf unsere Köpfe. Um auch unsere Batterien mit neuer (Sonnen)energie...

Neoom gewinnt EY Scale-up Award

In diesem Sommer vergab mit EY eines der weltweit führenden Beratungsunternehmen zum ersten Mal den EY Scale-up Award in Österreich. Ausgewählt...

neoom heroes on tour

Ein Teil unserer neoom heroes – Mitarbeiter:innen aus fast jedem Department – flogen im Wonnemonat Mai zu einem gemeinsamen Ausflug in die 2013...

Mit neoom und DM Elektrotechnik zur lückenlosen Blackoutsicherung

DM Elektrotechnik und neoom haben sich nicht nur der Nachhaltigkeit, sondern auch der Innovation verschrieben. Beide Unternehmen sind...

Die neoom feiert den 3. Geburtstag

Grund genug für uns, dies mit unseren Mitarbeiter:innen, Investor:innen, Partnerbetrieben und Unterstützer:innen zu feiern – und mit namhaften...

Nachhaltige Kompetenz unter Schweizer Dach

Mit Solarmotion und neoom haben sich zwei Partner gefunden, die sich hinsichtlich ihrer Kompetenzen und Ziele perfekt ergänzen. Im Zuge der...

Görrissen Projekt – Kooperationspartner im hohen Norden Deutschlands

Das Unternehmen mit rund 30 Mitarbeiter*innen bietet eine Rundumbetreuung bei der Installation von PV-Anlagen an, inklusive Speicherlösungen, die...

neoom group von Kununu als Top Company 2022 ausgezeichnet

Kununu: Top Company 2022 Die Auszeichnung als Top Company 2022 ist besonders erfreulich – beruht sie doch nicht bloß auf der Einschätzung einer...

neoom baut mit Besetzung des COO Managementstruktur weiter

Seit dem Sommer 2021 ist Herbert Mühlböck als COO Teil des Managementboards. Die Themen Innovation, Nachhaltigkeit und Energie kennt Mühlböck wie...

Neoom Group erweitert erfolgreiche Partnerschaft mit Enerix auch in Deutschland

Die neoom group gmbh verfolgt aufgrund ihres starken Wachstums derzeit eine ambitionierte Expansionsstrategie im gesamten DACH-Raum. Ein deutscher...

Neoom besetzt neu geschaffene Position des Country Manager Germany

Seit November 2021 leitet Markus Borke die deutsche Niederlassung der neoom group. Vor seinem Wechsel war Borke zuletzt Director of Sales DACH des...

2021 - 360 Tage Vollstrom!

CO2 adé - mit neoom Produkten! Unsere Mission ist es, allen Menschen infinite power zu bringen! Der Gedanke an eine gerechte Verteilung der Energie...

Rückblick auf die Powerdays 2021

Eines ist schon sicher, wir werden auch im nächsten Jahr wieder auf Tour gehen Der große Andrang bei durchweg allen Terminen hat unsere ohnehin schon...

NTUITY gewinnt Digitalos Award 2021

Die Internet of Energy Plattform NTUITY wurde erneut ausgezeichnet: Die Oberösterreichischen Nachrichten küren gemeinsam mit ihren Partnern mit dem...

read more
read more
read more
read more
read more
read more
read more
read more
read more
read more
read more
read more
read more
read more
read more